Rhetorics of translation in the German Democratic Republic: a case study between poetry and propaganda
Enza Dammiano

Università degli Studi di Napoli "L'Orientale"
Keywords:
Translation, reception, GDR, blok, celan
Abstract
The reception of Russian and Russian-soviet literature plays a central role in the definition of the new «literary field» of the rising German Democratic Republic, becoming at the same time a cultural and institutional model. From the beginning of the 60s an increase of translations of poetic works and anthological publications can be registered. The paper aims at analyzing the reception and re-writing dynamics between Dichtung, 'poetry', Nachdichtung, 'poetic rewriting', through examples from the long poem Dvenadcat' by Aleksandr Blok in double translation.
Downloads
Download data is not yet available.
References
Antoschina, Olga, Kritische Lyrik der DDR mit einem vergleichenden Ausblick auf Sowjetrussland,Bochum, Bochumer Universitätsverlag, 2007.
Anon., Wessen Welt… Poetisches Dokument. 174 Gedichte über 50 entscheidende Jahre von 160 Autoren aus sozialistischen Staaten, Berlin, Volk und Welt, 1967.
Berendse, Gerrit-Jan, Die 'Sächsische Dichterschule': Lyrik in der DDR der sechziger und siebziger Jahre, Frankfurt a. M. [u.a.], Peter Lang, 1990.
Blok, Alexandr A., Polnoe sobranie sočinenij i pisem v dvadcati tomach. T. 5. Stichotvorenija i poėmy (1917-1921), Moskva, Nauka, 1999: 7-20.
Id., Ausgewählte Gedichte, Berlin, Verlag Volk und Welt, 1978 I.
Bourdieu, Pierre, Les Règles de l'art. Genèse et structure du champ littéraire, Paris, Seuil, 1992; trad. it. Le regole dell'arte. Genesi e struttura del campo letterario, Milano, Il Saggiatore, 2013.
Burdorf, Dieter, Einführung in die Gedichtanalyse, 2. Auf., Stuttgart-Weimar, Verlag J.B. Metzler, 1997.
Celan, Paul, Gesammelte Werke in fünf Bänden, Frankfurt a. M., Suhrkamp Verlag, 1983, V.
Emmerich, Wolfgang, Kleine Literaturgeschichte der DDR, Darmstadt-Neuwied, Luchterhand, 1981.
Id., Die andere deutsche Literatur: Aufsätze zur Literatur aus der DDR, Opladen, Westdt. Verl., 1994.
Id., "Habitus- und Generationsgemeinschaften im literarischen Feld Ostdeutschland – vor und nach der Wende. Ein Versuch, das veränderte literarische Feld mit Bourdieu und Mannheim besser zu verstehen", Weiterschreiben. Zur DDR Literatur nach dem Ende der DDR, Ed. Holger Helbig, Berlin, Akademie, 2007: 269-283.
Fischer, Christine (ed.), Russische Literatur als deutsch-deutscher Brückenschlag (1945 - 1990): Beiträge einer Tagung an der Friedrich-Schiller-Universität Jena, 26. - 27. März 2010 [vom Institut für Slawistik und vom Lehrstuhl für Osteuropäische Geschichte an der Friedrich-Schiller-Universität Jena veranstaltet], Jena, Friedrich-Schiller-Univ. - Inst. für Slawistik, 2010.
Fischer, Christine, Sinnbilder Russlands im geteilten Deutschland: Die Rezeption russischer Lyrik in deutschen Literaturzeitschriften (1945-1990), Frankfurt a. M. [u.a.], Peter Lang, 2012.
Gellhaus, Axel (ed.), »Fremde Nähe«, Paul Celan als Übersetzer. Ausstellung und Katalog: Axel Gellhaus und Rolf Bücher, Sabria Filali, Peter Goßens, Ute Harbusch, Thomas Heck, Christine Ivanovic, Andreas Lohr, Barbara Wiedemann unter Mitarbeit von Petra Plättner, Marbach am Neckar, Deutsches Literaturarchiv, 1997.
Hartmann, Anneli, Lyrikanthologien als Indikatoren des literarischen und gesellschaftlichen Prozesses in der DDR (1949-1971), Frankfurt a. M.-Bern, Peter Lang, 1983.
Hauschild, Christiane, "Die Rezeption russischer Revolutionsdichtung in deutschsprachigen multilateralen Anthologien. Unter besonderer Berücksichtigung Vladimir Majakovskijs", Weltliteratur in deutschen Versanthologien des 20. Jahrhunderts, Eds. Birgit Bodeker - Helga Esmann - Erich Schmidt, Berlin, Verlag GmbH &, 1997: 195-220.
Hofmann, Michael – Opitz, Michael (eds.), Metzler Lexikon DDR-Literatur, Stuttgart, Verlag J.B. Metzler, 2009.
Hübner, Friedrich, Russische Literatur des 20. Jahrhunderts in deutschsprachigen Übersetzungen: Eine kommentierte Bibliographie, Köln-Weimar-Wien, Böhlau, 2012.
Iser, Wolfgang, Der Akt des Lesens. Theorie ästhetischer Wirkung, Uni-Taschenbücher, 636: Literaturwissenschaft, München, Fink, 1976, trad. it. L'atto della lettura: una teoria della risposta estetica, Bologna, Il Mulino, 1987.
Itamar, Even-Zohar, "The Position of Translated Literature within the Literary Polysystem", Papers in Historical Poetics, Papers on Poetics and Semiotics 8, Eds. Benjamin Hrushovski - Itamar Even-Zohar, Tel Aviv, University Publishing Projects, 1978: 21-27.
Ivanović, Christine, Das Gedicht im Geheimnis der Begegnung. Dichtung und Poetik Paul Celans im Kontext seiner russischen Lektüren, Tübingen, Niemeyer, 1996.
Jauss, Hans Robert, Ästhetische Erfahrung und literarische Hermeneutik, Frankfurt a. M., Suhrkamp, 1982, trad. it. Esperienza estetica ed ermeneutica letteraria, Bologna, Il Mulino, 1988.
Jekutsch, Ulriche et al. (eds.), Übersetzte Literatur in deutschsprachigen Anthologien. Bibliographien anthologischer Formen. Anthologien mit russischen Dichtungen, Stuttgart, Hiersemann Verlag, 1997.
Kittel, Harald (ed.), Geschichte, System, Literarische Übersetzung, Gottinger Beiträge zur Internationalen Übersetzungsforschung., Berlin, 1992, V.
Lefevere, André, Translating poetry, Assen, Van Gorcum, 1975.
Id., Translating literature: the German tradition, Assen, Van Gorcum, 1977.
Id., Translation, history, culture, Routledge, London 1992.
Id., Translating literature, New York, Modern Language Assoc. of America, 1992.
Id., Translation, rewriting and the manipulation of literary fame,London, Routledge, 1992.
Lotman, Jurij, "Retorica", Semiotica in nuce, Eds. Paolo Fabbri - Gianfranco Marrone, Roma, Meltemi, 2001, II.
Ludwig, Janine - Meuser, Mirjam (eds.), Literatur ohne Land? Schreibstrategien einer DDR-Literatur im vereinten Deutschland, Freiburg, Fördergemeinschaft wissenschaftlicher Publikationen von Frauen e.V., 2009.
Mierau, Fritz (ed.), Mitternachtstrolleybus. Neue sowjetische Lyrik, Berlin, Verlag Neues Leben, 1965.
Mirowa-Florin, Edel - Mierau, Fritz, Sternenflug und Apfelblüte. Russische Lyrik von 1917 bis 1963, Berlin, Verl. Kultur u. Fortschritt, 1963.
Mirowa-Florin, Edel - Kossuth, Leonhard (eds.), Zwei und ein Apfel. Russische Liebesgedichte, Berlin, Verlag Kultur und Fortschritt, 1967.
Pailhès, Anne-Marie, La recherche d'une identité dans la poésie de RDA de 1960 à 1989, Stuttgart, Heinz, 1998.
Preißler, Helmut (ed.), Das ewige Feuer, Berlin, Militärverlag der Deutschen Demokratischen Republik, 1976.
Preißler, Helmut (ed.), Sieh, das ist unsere Zeit! Lyrik für sozialistische Festtage und Feierstunden, Berlin, Verlag Tribüne, 1978.
Owtscharenko, Alexander - Uschakow, Alexander, "Marksteine der Sowjetliteratur", Multinationale Literatur der Sowjetunion. 1945-1980. Einzeldarstellungen, Ed. Georgij Von Lomidze [u.a.], Berlin (Ost), Volk und Wissen, 1981, I: 11-54.
Tommek, Heribert, "Il lungo viaggio verso la letteratura contemporanea. Trasformazioni del campo letterario tedesco dagli anni '60 a oggi", trad. it. di Michele Sisto, Allegoria, 62 (2010): 29-56.
Völz, Ruth, Immer scheine die Sonne. Material für die Fest und Feiergestaltung, Leipzig, Zentralhaus für Kulturarbeit der DDR, 1979.
Wüst, Karl Heinz, Sklavensprache. Subversive Schreibweisen in der Lyrik der DDR 1961-1976, Frankfurt a. M. - Bern - New York - Paris, Peter Lang, 1988.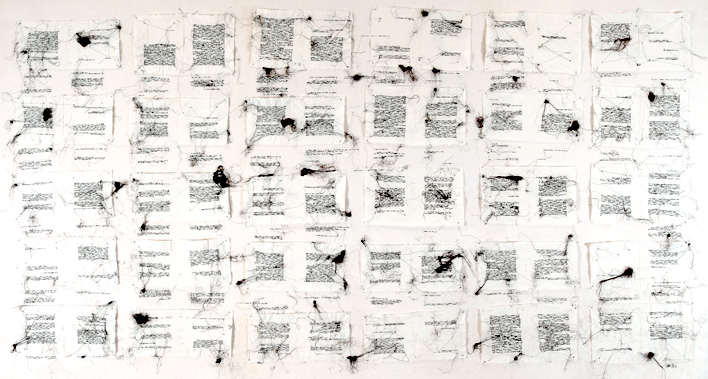 How to Cite
Dammiano, E. (2014). Rhetorics of translation in the German Democratic Republic: a <i>case study</i&gt; between poetry and propaganda. Between, 4(7). https://doi.org/10.13125/2039-6597/1119
Section
Our Orients. Otherness, Body, Translation
Copyright Notice

You are free to copy, distribute and transmit the work, and to adapt the work. You must attribute the work in the manner specified by the author or licensor (but not in any way that suggests that they endorse you or your use of the work).