The abominable tale of progress. The monsters of Juan Rodolfo Wilcock, between comedy and horror
Katia Trifiro'

Università di Messina
Keywords:
Dramaturgy, Satire, Mass Media, Dystopia, Monsters
Abstract
This paper intends to explore demystification strategies employed by Juan Rodolfo Wilcock to portray the cultural impasse of Italian society of the Sixties, with attention to the effects of satire. In particular, it will be investigated the category of "monsters", used to build a tragicomic gallery of theatrical and narrative characters. The result is an urban undergrowth, populated with human and sub-human types and zoomorphic creatures, in which the illusions of progress change into stereotyped formulas and obscene tales, transmitted from television screens to a mass without myths.
Downloads
Download data is not yet available.
References
Bachtin, Tvorcestvo Fransua Rable i narodnaia kul'tua strdenevkov'ja i Renassansa (1965), trad. it. L'opera di Rabelais e la cultura popolare. Riso, carnevale e festa nella tradizione medievale e rinascimentale, Ed. Mili Romano, Torino, Einaudi, 1979.
Favari, Pietro, "«La consapevolezza verbale del dolore». Il teatro di Wilcock", Segnali sul nulla. Studi e testimonianze per Juan Rodolfo Wilcock, Ed. Roberto Deidier, Roma, Edizioni Treccani, 2002.
Flaiano, Ennio, Soltanto le parole. Lettere di e a Ennio Flaiano (1933-1972), Eds. Anna Longoni e Diana Rüesch, Milano, Bompiani, 1995.
Frye, Northrop, The Anatomy of Criticism (1957), trad. it. Anatomia della critica: quattro saggi, Eds. Paola Rosa Clot, Sandro Stratta, Torino, Einaudi, 1969.
Gialloreto, Andrea, "Il narratore inattendibile. I romanzi "disastrati" di Juan Rodolfo Wilcock", I cantieri dello sperimentalismo. Wilcock, Manganelli, Gramigna e altro Novecento, Milano, Jaca Book, 2013.
Grande, Maurizio, La commedia all'italiana, Ed. Orio Caldiron, Roma, Bulzoni, 2003.
Longoni, Anna, "«La trattenuta passione» di un satiro solitario. Lettere di Juan Rodolfo Wilcock a Bianca Borletti", Autografo, n. 42, 2001, pp. 17-28.
Marinai, Eva, Comicità e censura: lo smascheramento profanante dell'attore satirico, Comicità negli anni Settanta. Percorsi eccentrici di una metamorfosi fra teatro e media, Eds. Eva Marinai, Sara Poeta, Igor Vazzaz, Pisa, Ets, 2005.
Pasolini, Pier Paolo, "J. Rodolfo Wilcock, «La Sinagoga degli iconoclasti», (14 gennaio 1973)", Descrizioni di descrizioni, Milano, Garzanti, 2006.
Patrizi, Giorgio, "Narrare l'iconoclastia", Segnali sul nulla. Studi e testimonianze per Juan Rodolfo Wilcock, Ed. Roberto Deidier, Roma, Edizioni Treccani, 2002.
Rossi, Fabio, Uno sguardo sul caos. Analisi linguistica della Dolce vita con la trascrizione integrale dei dialoghi, Firenze, Le Lettere, 2010
Wilcock, Juan Rodolfo, "L'assedio del sole", Il Mondo, XIII, 51, 19 dicembre 1961
Id., "Gufi, orsi e ciu-ciu", Il Mondo, XVII, 47, 23 novembre 1965
Id. , Lo stereoscopio dei solitari, Milano, Adelphi, 1972a
Id., La sinagoga degli iconoclasti, Milano, Adelphi, 1972b
Id., Il tempio etrusco, Milano, Rizzoli, 1973
Id., Parsifal. I racconti del «Caos», Milano, Adelphi, 1974
Id., Il libro dei mostri, Milano, Adelphi, 1978
Id., "Sveglia, il mondo è orrendo ma che importa", Poesie, Milano, Adelphi, 1980
Id., L'abominevole donna delle nevi e altre commedie, Milano, Adelphi, 1982
Id. Fatti inquietanti, Milano, Adelphi, 1992
Id., Il reato di scrivere, Milano, Adelphi, 1992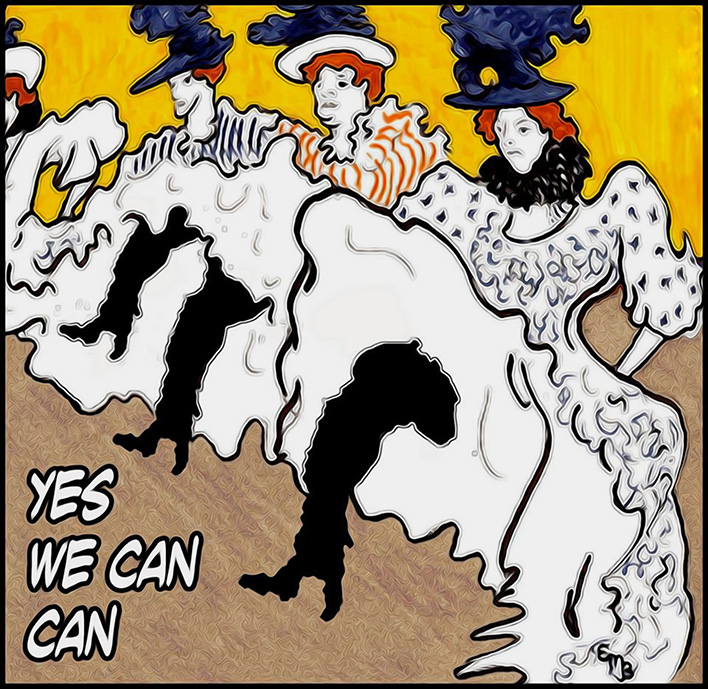 How to Cite
Trifiro', K. (2016). The abominable tale of progress. The monsters of Juan Rodolfo Wilcock, between comedy and horror. Between, 6(12). https://doi.org/10.13125/2039-6597/2197
Section
A Laugh Will Outlive You. Postmodern, Posthumous and Postreme Humour
Copyright Notice

You are free to copy, distribute and transmit the work, and to adapt the work. You must attribute the work in the manner specified by the author or licensor (but not in any way that suggests that they endorse you or your use of the work).