Teaching Russian Literature in Italian Universities: Problems and Possible Solutions
Irina Marchesini

Alma Mater Studiorum - Università degli Studi di Bologna
Keywords:
Vladimir Nabokov, Lectures on Russian Literature, Russian literature, Old Russian Literature, Didactic method
Abstract
Vladimir Vladimirovič Nabokov is undoubtedly a key figure of world literature. Nonetheless, together with his legacy as a writer, his activity as a University teacher should be considered. This aspect, often marginalized by Nabokov criticism, deserves greater recognition. Indeed, it could stimulate interesting theoretical reflections on how to teach literature, especially Russian. In this perspective, this paper discusses some of the most common problems in teaching Russian literature in Italian universities, suggesting possible solutions inferred from Nabokov's Lectures on Russian Literature (1981).
Downloads
Download data is not yet available.
References
Aref'ev, Aleksandr L., Russkij jazyk na rubeže XX-XXI vekov, Moskva, Centr social'nogo prognozirovanija i marketinga, 2012.
Balbert, Peter, "Perceptions of Exile: Nabokov, Bellow, and the Province of Art", Studies in the Novel, 14.1 (1982): 95­104.
Bauer, Franck, "Les Métamorphoses d'une phrase (à propos d'une phrase de La Métamorphose", Roman 20­50: Revue d'Etude du Roman du XXe Siècle, 38 (2004): 125­33.
Biasin, Rita, Maria Francia, "Pnin: un intellettuale russo in America", Il Lettore di Provincia, 21.75 (1989): 61-73.
Bowers, Fredson, "Introduction", Lectures on Russian Literature, ed. Fredson Bowers, San Diego, Harvest Book/Harcourt, 1981: 5-10.
Boyd, Brian, Vladimir Nabokov. The American Years, Princeton, Princeton University Press, 1991.
Bronski, Michael, "Nabokowa lekcja literatury", Kultura: Szkice, Opowiadania, Sprawozdania, 10.445 (1984): 83­96.
Caselli, Gian Paolo, La Russia nuova. Economia e storia da Gorbačëv a Putin, Milano, Mimesis, 2013.
Cohen, Hazel, "Nabokov's Pnin: A Character in Flight from His Author", English Studies in Africa: A Journal of the Humanities, 26.1 (1983): 57-71.
Danta, Chris, "Two Versions of Death: the Transformation of the Literary Corpse in Kafka and Stevenson", Textual Practice, 20.2 (2006): 281­99.
Diment, Galya, "Timofey Pnin, Vladimir Nabokov, and Marc Szeftel", Nabokov Studies, 3 (1996): 53-75.
Dorit, Abusch, "Ha­Sifrut ha­Russit be­Einei Nabokov", Iton 77, 42 (1983): 38­9.
EDiplomat.com, "Helpful Hints", http://www.ediplomat.com/np/cultural_etiquette/ce_ru.htm, online (ultimo accesso 30/11/2013).
Filatov, Igor' E., "Avtor i geroj v estetike V. V. Nabokova: Lekcii po russkoj literature", Problemy literaturnych žanrov, čast' II, ed. Faina Z. Kanunova, Aleksandr S. Januškevič, Tomsk, Izdatel'stvo Tomskogo universiteta, 1999: 181­84.
Jefford, Andrew, "Dr. Jekyll and Professor Nabokov: Reading a Reading", Robert Louis Stevenson, Ed. Andrew Noble, London­Totowa, Vision­Barnes & Noble, 1983: 47­72.
Karlinsky, Simon, "Nabokov's Lectures on Russian Literature", Partisan Review, 50.1 (1983): 94­100.
Khatib, Mohammad, Rahimi, Amir Hossein, "Literature and Language Teaching", Journal of Academic and Applied Studies, 2.6 (2012): 32-8.
Knapp, Shoshana, "Nabokov and Mirsky", The Nabokovian, 13 (1984): 35­6.
Kulikova, Aleksandra, "Perché studiare russo? Intervista a Dmitri Petrov", Russia Oggi, 25/09/2013. http://russiaoggi.it/cultura/2013/09/25/perche_studiare_russo_26709.html, online (ultimo accesso 30/11/2013).
Ladenson, Elisabeth, "Approaching the Unapproachable: a Proustian Preface", French Forum, 30.1 (2005): 97­105.
Lewis, Paul M. (ed.), Ethnologue: Languages of the World (16th edition), Dallas (Texas), SIL International, 2009. http://archive.ethnologue.com/16/show_language.asp?code=rus, online (ultimo accesso 30/11/2013).
Ljuboslov, Ezykin, Russkij jazyk v mire: sovremennoe sostojanie i tendencii rasprostranenija, Moskva, Centr social'nogo prognozirovanija, 2005.
Nabokov, Vladimir V., Strong Opinions, New York, McGraw-Hill, 1973.
— "Russian Writers, Censors, and Readers", Lectures on Russian Literature, Ed. Fredson Bowers, San Diego, Harvest Book/Harcourt, 1981: 12-8.
— Lectures on Russian Literature, Ed. Fredson Bowers, San Diego, Harvest Book/Harcourt, 1981.
— "Problems of Translation: Onegin in English", The Translation Studies Reader, ed. Laurence Venuti, London and New York, Routledge, 2000: 71-83.
— Pnin, New York, Everyman's Library, 2004.
Nicol, Charles, "Pnin's History", Novel: A Forum on Fiction, 4.3 (1971): 197-208.
Notkin, Gerbert, "V kontakte s Nabokovym: 'Prevraščenie' Franca Kafki", Zvezda, 5 (2011): 206­18.
Parker, Stephen Jan, "Professor Nabokov: A Review Essay", The Vladimir Nabokov Research Newsletter, 8 (1982): 38-45.
Patapenko, S. N., "'Samaja velikaja p'esa, napisannaja v Rossii ...': 'Revizor' N. V. Gogolja v pročtenie Vl. Nabokova", N. V. Gogol' i ego tvorčeskoe nasledie, Ed. Vera P. Vikulova, Moskva, Festpartner, 2010: 227­33.
Pellérdi, Márta, "Nabokov's Russian Professor: Pnin", Studia Russica, 14-15 (1990): 416-30.
Poulin, Isabelle, "Enseigner (avec) Nabokov", Nabokov Online Journal, 2 (2008): 1-22 (nessuna paginazione).
Shapiro, Gavriel, "Cornell References in Pnin", Nabokovian, 41 (1998): 31-4.
— "Setting his myriad faces in his text: Nabokov's authorial presence revisited", Nabokov and His Fiction: New Perspectives, ed. Julian W. Connolly, Cambridge, Cambridge University Press, 1999: 15-35.
Švagrukova, Ekaterina V., "Tvorčestvo A. P. Čechova v 'Lekcijach po russkoj literature' V. V. Nabokova", Čechov i vremja, ed. Elena G. Novikova, Tomsk, Izdatel'stvo Tomskogo universiteta, 2011: 214­26.
Swiss Business Hub Russia, Russian Business Etiquette, http://www.s-ge.com/de/filefield-private/files/25660/field_blog_public_files/5230, online (ultimo accesso 30/11/2013).
Valdes, Joyce M., Culture Bound: Bridging the Cultural Gap in Language Teaching, Cambridge, Cambridge University Press, 1986.
Walters, Tim, "'Nabokov' as Both String and Hole in the Postmodern Net of Flaubert's Parrot", Q/W/E/R/T/Y: Arts, Littératures & Civilisations du Monde Anglophone, 11 (2001): 197­203.
Zavyalov-Leving, Yuri, "Samuel Izrailevich: Pnin's Character, Nabokov's Friend", Nabokovian, 39 (1997): 13-7.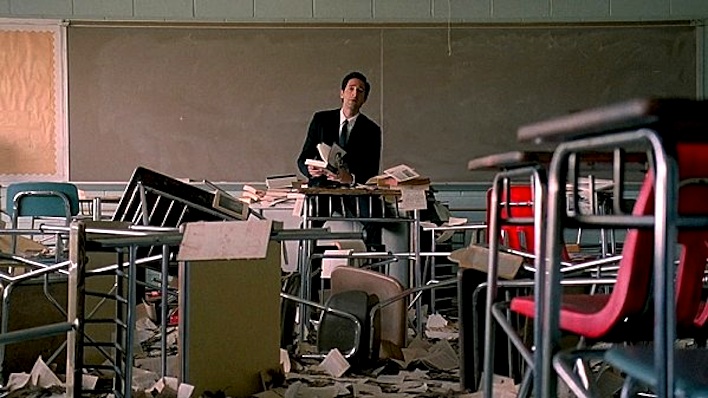 How to Cite
Marchesini, I. (2013). Teaching Russian Literature in Italian Universities: Problems and Possible Solutions. Between, 3(6). https://doi.org/10.13125/2039-6597/1017
Section
Discussing and Experiencing Teaching
Copyright Notice

You are free to copy, distribute and transmit the work, and to adapt the work. You must attribute the work in the manner specified by the author or licensor (but not in any way that suggests that they endorse you or your use of the work).