Points on the Maps. A Conversation with Franco Farinelli, about cartographic rhetorics
Giulio Iacoli

University of Parma
Abstract
We reproduce here an interview with the Italian geographer Franco Farinelli, by Giulio Iacoli, focused on the intersections between the map and the world, narrative imagination and the powers of cartographic rhetorics.
Downloads
Download data is not yet available.
References
Bottiroli, Giovanni, Retorica. L'intelligenza figurale nell'arte e nella filosofia, Torino, Bollati Boringhieri, 1993.
Farinelli, Franco, "Il labirinto anfibio. Riccardo Bacchelli e gli scenari padani»", Atti del Convegno di Studi Riccardo Bacchelli e il mondo padano, Ed. S. Saccone, L'Archiginnasio, lxxxvi (1991): 355-364.
Farinelli, Franco, I segni del mondo. Immagine cartografica e discorso geografico in età moderna, Scandicci, La Nuova Italia, 1992.
Farinelli, Franco, Geografia. Un'introduzione ai modelli del mondo, Torino, Einaudi, 2003.
Farinelli, Franco, La crisi della ragione cartografica, Torino, Einaudi, 2009.
Harley, Brian, "Deconstructing the Map", Cartographica,xxvi.2 (1989): 1-20.
Huggan, Graham, "Decolonializing the Map: Post-Colonialism, Post-Structuralism, and the Cartographic Connection", Ariel, xx. 4 (1989): 115-131.
Monmonier, Mark, How to Lie with Maps, Chicago, Chicago UP, 19962.
Papotti, Davide – Tomasi, Franco (eds.), La geografia del racconto. Sguardi interdisciplinari sul paesaggio nella letteratura italiana contemporanea, Bern, Peter Lang, 2014.
Raimondi, Ezio, Poesia come retorica, Firenze, Olschki, 1980.
Raimondi, Ezio, Camminare nel tempo. Dialoghi con Alberto Bertoni e Giorgio Zanetti, Reggio Emilia, Aliberti, 2006.
Rossetto, Tania, "Una «Venezia raccontabilissima»: allargamenti dell'orizzonte letterario lagunare", in Papotti – Tomasi 2014: 59-80.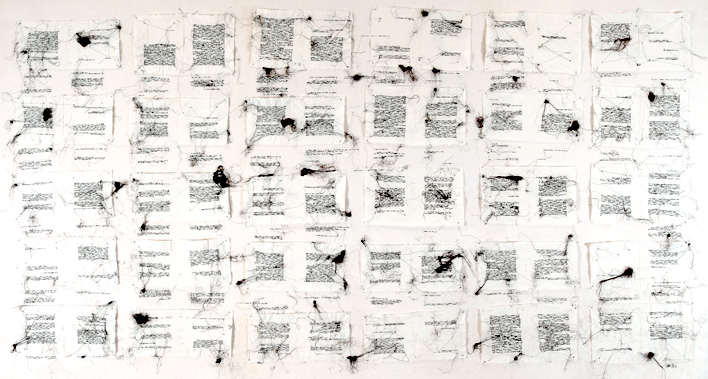 How to Cite
Iacoli, G. (1). Points on the Maps. A Conversation with Franco Farinelli, about cartographic rhetorics. Between, 4(7). https://doi.org/10.13125/2039-6597/1219
Section
Conversation Pieces / Interviews: Ed. Massimo Fusillo
Copyright Notice

You are free to copy, distribute and transmit the work, and to adapt the work. You must attribute the work in the manner specified by the author or licensor (but not in any way that suggests that they endorse you or your use of the work).