The unrecognizable science. A modes viaticum
Giulio Iacoli

University of Parma
Keywords:
Rhetorics, interpretation, comparative literature, didactics, communication
Abstract
Introduction of the volume "Powers of Rhetorics" edited by Corrado Confalonieri, Giulio Iacoli, Beatrice Seligardi.
Downloads
Download data is not yet available.
References
Battistini, Andrea, "Ornamento e scrittura", Le ragioni della retorica, a cura di G. Fenocchio, Modena, Mucchi, 1987: 71-90.
Battistini, Andrea – Raimondi Ezio, Le figure della retorica. Una storia letteraria italiana, Torino, Einaudi, 1990.
Bernini, Marco – Caracciolo, Marco, Letteratura e scienze cognitive, Roma, Carocci, 2013.
Bertoni, Federico, "La letteratura al crocevia dei saperi – Conversazione con Remo Ceserani", TransPostCross, II, 1 (2012), http://www.transpostcross.it
Butler, Judith, Excitable Speech: A Politics of the Performative, New York: Routledge; trad. it. Parole che provocano, Milano, Raffaello Cortina, 2010.
Calabrese, Stefano, La comunicazione narrativa. Dalla letteratura alla quotidianità, Milano, Bruno Mondadori, 2010.
Id., Retorica e scienze neurocognitive, Roma, Carocci, 2013.
Capaci, Bruno, Presi dalle parole. Gli effetti della retorica nella letteratura e nella vita, seconda edizione riveduta e ampliata, Bologna, Pardes, 2010.
Capaci, Bruno – Licheri, Paola, Non sia retorico! Luoghi, argomenti e figure della persuasione, Bologna, Pardes, 2014.
Ceserani, Remo, Convergenze. Gli strumenti letterari e le altre discipline, Milano, Bruno Mondadori, 2010.
Fusillo, Massimo, Estetica della letteratura, Bologna, Il Mulino, 2009.
Giusti, Simone, Insegnare con la letteratura, Bologna, Zanichelli, 2011.
Heilmann, Luigi, "Retorica, neoretorica, linguistica", Retorica e critica letteraria, a cura di L. Ritter Santini, E. Raimondi, Bologna, Il
Mulino, 1978: 9-24.
Lavezzi, Gianfranca, Breve dizionario di stilistica e retorica, Roma, Carocci, 2004.
Mattioli, Emilio, Studi di poetica e retorica, Modena, Mucchi, 2003.
Mortara Garavelli, Bice, Prima lezione di retorica, Roma-Bari, Laterza, 2011.
Muzzioli, Francesco, Le strategie del testo. Introduzione all'analisi retorica della letteratura, Roma, Meltemi, 2004.
Neri, Laura, I campi della retorica. Letteratura, argomentazione, discorso, Roma, Carocci, 2011.
Nussbaum, Martha C., Cultivating Humanity: A Classical Defense of Reform in Liberal Education, Cambridge, Harvard University Press, 1998, trad. it. Coltivare l'umanità. I classici, il multiculturalismo, l'educazione contemporanea, Roma, Carocci, 2006.
Paulhan, Jean, Les Fleurs de Tarbes ou La Terreur dans les Lettres, Paris, Gallimard, 1936, trad. it. I fiori di Tarbes, ovvero Il Terrore nelle Lettere, Genova, Marietti, 1989.
Pellini, Pierluigi, "Teoria della letteratura", Manuale di italianistica, Bologna, Bononia University Press, 2005: 91-116.
Perelman, Chaïm, Olbrechts-Tyteca, Lucie, Trattato dell'argomentazione. La nuova retorica, Torino, Einaudi, 2013.
Piazza, Francesca, Linguaggio, persuasione e verità. La retorica del Novecento, Roma, Carocci, 2004.
Queneau, Raymond, Zazie dans le métro, Paris, Gallimard, 1959.
Raimondi, Ezio, La retorica d'oggi, Bologna, Il Mulino, 2002.
Ruggieri, Franca, "La letteratura come nuova retorica, tra marginalità specialistica e centralismo culturale", Al di là del testo. Critica letteraria e studio della cultura, a cura di F. Fiorentino, Macerata, Quodlibet, 2011: 273-302.
Wainwright, Valerie, "La Retorica dell'Etica", LEA – Letterature d'Europa e d'America, 1 (2004): 288-297.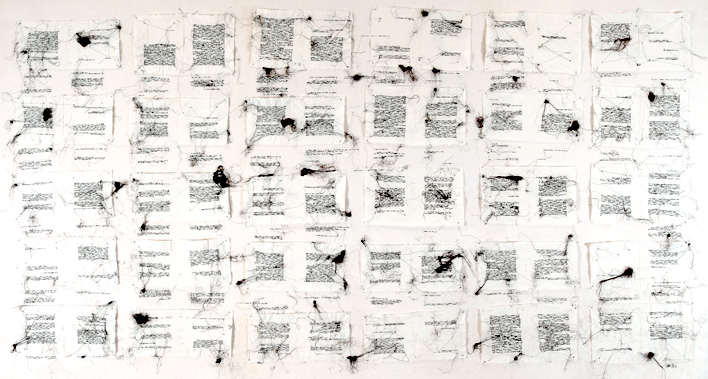 How to Cite
Iacoli, G. (1). The unrecognizable science. A modes viaticum. Between, 4(7). https://doi.org/10.13125/2039-6597/1206
Copyright Notice

You are free to copy, distribute and transmit the work, and to adapt the work. You must attribute the work in the manner specified by the author or licensor (but not in any way that suggests that they endorse you or your use of the work).