The Body of the Monster. Rhetorics of the Neo-fantastic
Simona Micali

Università di Siena
Keywords:
fantastic, rhetoric, female body
Abstract
Through the analysis of three texts by Julio Cortázar and Tommaso Landolfi, this essay seeks to outline some rhetorical strategies through which the Fantastic of the 20th century deals with physical representation of the monster - specifically, the female monster.  
Downloads
Download data is not yet available.
References
Alazraki, Jaime, En busca del unicornio: los cuentos de Julio Cortázar (Elementos para una poética de lo neofantastico), Madrid, Gredos, 1983.
Amigoni, Ferdinando, Fantasmi del Novecento, Torino, Bollati Boringhieri, 2004.
Bozzetto, Roger, L'Obscur objet d'un savoir. Fantastique et science-fiction: deux littératures de l'imaginaire, Aix-en-Provence, Publications de l'Université de Provence, 1992.
Calvino, Italo, "L'esattezza e il caso", in Tommaso Landolfi, Le più belle pagine scelte da Italo Calvino, Milano, Adelphi, 2001: 551-563.
Campra, Rosalba, La realtà e il suo anagramma. Il modello narrativo nei racconti di Julio Cortázar, Pisa, Giardini, 1978.
Ead., Territori della finzione, Roma, Carocci, 2000.
Carlino, Marcello, Landolfi e il fantastico, Roma, Lithos, 1998.
Cecchini, Leonardo, Parlare per le notti. Il fantastico nell'opera di Tommaso Landolfi, Aarhus, Museum Tusculanum Press, 2001.
Ceserani, Remo, Il fantastico, Il Mulino, Bologna, 1996.
Cirillo, Silvana, "La pietra lunare", in T. Tarquini (ed.), Landolfi libro per libro, Alatri, Ethea, 1988.
Cornwell, Neil, The Literary Fantastic. From Gothic to Postmodernis, New York, Harvester Wheatsheaf, 1990.
Cortázar, Julio, Último Round, México, Siglo XXI, 1969.
Id., Los relatos, Madrid, Alianza, 1976, 4 voll.: I "Ritos"; II "Juegos"; III "Pasajes"; IV "Ahi y ahora".
Id., Obra crítica, ed. J. Alazraki, Madrid, Alfaguara, 1994, 3 voll.
Doležel, Lubomir, Heterocosmica, Milano, Bompiani, 1999.
Dolfi, Anna, Terza generazione. Ermetismo e oltre, Roma, Bulzoni 1997.
Grignani, Maria Antonietta, Novecento plurale: scrittori e lingua, Napoli, Liguori, 2007.
Imre, Andrea, Oniromancia: análisis de símbolos en los cuentos de Julio Cortázar, Budapest, Akadémiai Kiadó, 2002.
James, Edward – Mendlesohn, Farah (eds.), The Cambridge Companion to Fantasy Literature, Cambridge, Cambridge University Press, 2012.
Landolfi, Idolina – Prete, Antonio (eds.), Un linguaggio dell'anima. Atti della giornata di studio su Tommaso Landolfi, Lecce, Manni, 2006.
Landolfi, Tommaso, La pietra lunare, Milano, Adelphi, 2010.
Lazzarin, Stefano, L'ombre et la forme. Du fantastique italien au XX siècle, Caen, Presses Universitaires de Caen, 2004.
Id., "Parole-viticci: bestiario e onomastica di Tommaso Landolfi", Studi novecenteschi, XXXIV, 74 (2007): 307-337.
Mendlesohn, Farah, Rhetorics of Fantasy, Middletown (CT), Wesleyan University Press, 2008.
Orlando, Francesco, Statuti del soprannaturale nella narrativa, in Franco Moretti (ed.), Il romanzo. I. La cultura del romanzo, Torino, Einaudi, 2001: 195-226.
Sacchettini, Rodolfo, L'oscuro rovescio: previsione e pre-visione della morte nella narrativa di Tommaso Landolfi, Firenze, Società editrice fiorentina, 2006.
Sola, Graciela de, Julio Cortázar y el hombre nuevo, Buenos Aires, Edit. Sudamericana, 1968.
Standish, Peter, Understanding Julio Cortázar, Columbia, University of South Carolina Press, 2001.
Todorov, Tzvetan, La letteratura fantastica, Milano, Garzanti, 1988.
Trama, Paolo, Animali e fantasmi della scrittura. Saggi sulla zoopoetica di Tommaso Landolfi, Roma, Salerno, 2006.
Zublena, Paolo, La lingua-pelle di Tommaso Landolfi, Firenze, Le Lettere, 2013.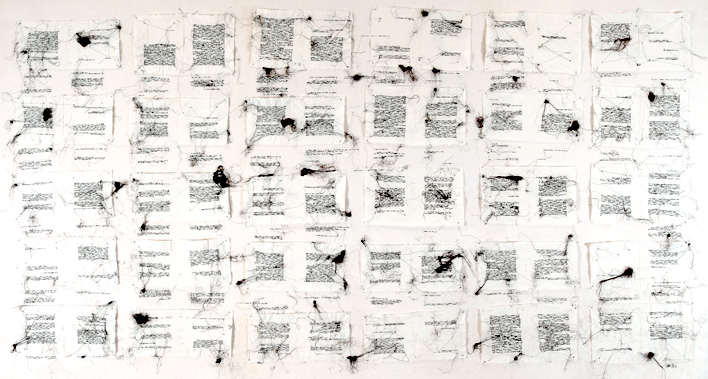 How to Cite
Micali, S. (2014). The Body of the Monster. Rhetorics of the Neo-fantastic. Between, 4(7). https://doi.org/10.13125/2039-6597/1123
Section
Telling, Hesitating, Envisaging. Sites of the uncanny
Copyright Notice

You are free to copy, distribute and transmit the work, and to adapt the work. You must attribute the work in the manner specified by the author or licensor (but not in any way that suggests that they endorse you or your use of the work).