Un guttus inédito procedente de Rusaddir
Pilar Fernández Uriel

UNED

Jesús Miguel Sáez Cazorla
Abstract
Estudio y análisis de un vaso (guttus) inédito procedente de la necrópolis del Cerro de san Lorenzo, en el contexto arqueológico de Rusaddir, (Melilla) elaborando un examen de esta pieza tanto descriptivo e iconográfico como su posible significado simbólico, religioso y funerario. 
Riferimenti bibliografici
Anderson J. K. (1985), Hunting in the Ancient World, Berkeley : University California Press.
Barringer J. M. (2001), The Hunt in Ancient Greece, Baltimore and London: The Johns Hopkins University Press.
Baur P. V. C. (1922), Catalogue of the Rebecca Darlington Stoddard Collection of Greek and Italian Vases at Yale University, 1st ed., New Haven, Conn. : Yale University Press.
Bingham Hull D. (1964), Hounds and Hunting in Ancient Greece, Chicago : The University of Chica-go Press.
Bloomfield M. (1905), Cerberus, the dog of Hades, Chicago-London : Open Court Publication Com-pany.
Bodson L. (1989), L'offrande aux divinités grecques de l'effigie des animaux, en Animal et prati-ques religieuses: les manifestations materielles, P. Meniel (ed.), Paris : Laboratoire d'anatomie comparée, 64-78.
Bosworth A.B. (1983), Arrian's literary development, CQ, 22, nº 1 (mayo), 62-64.
Brewer D., Clark T., Phillips A. (2001), Dogs in Antiquity: Anubis to Cerberus: the Origins of the Domestic Dog, Warminster : Aris & Phillips.
Busuttil J. (1969), The Maltese Dog, Greece and Rome, 16, 2, October , 205-208.
D'Andrea B. (2018), Le chien dans la religión et dans la vie quotidienne des communautés phéni-ciennes et puniques de la Méditerranée occidentale, MEFRA, 130/1, 185-217.
Dansey A.W. (1831), The Cynegeticus of the Younger Xenophon, Translated from the Greek, with Classical and Practical Annotations, London : J. Bohn (=Classica - Scholar's Choice Edition reprint 2015)
Drappier L. et al. (1910), Catalogue du musée Alaoui. Supplément, Paris (= Musées et collections archéologiques de l'Algérie et de la Tunisie, 15).
Fernández de Castro (1916), Antiguas necrópolis de Melilla en el cerro de San Lorenzo, Boletín de la Real Academia de la Historia, 69, 193-195.
Fernández de Castro R. (1943), Historia y exploración de las ruinas de Cazaza, villa del antiguo Reino de Fez, emplazada en la costa occidental de la península de Tres Forcas, Larache : [Tanger].
Fernández de Castro R. (1945), Melilla Prehispánica, Instituto de Estudios Políticos : Madrid.
Ferrer Albelda E., Niveau de Villedary A.M. (2004), Sacrificios de cánidos en la necrópolis púnica de Cádiz, Huelva Arqueológica, 20, 63-88.
Fita Colomé F. (1916), Melilla púnica y romana, Boletín de la Real Academia de la Historia, 68, 544-548.
Forster E. S. (1941), Dogs in Ancient Warfare, Greece & Rome, 10, No. 30 (May), 114-117.
Giardino S. (cds), Vases zoomorphes phéniciens et puniques de l'Afrique du Nord : comparaisons, fonctionnalité et symbolisme, dans Actés du XIe colloque international, Histoire et archéologie de l'Afrique du Nord, 8-11 octobre 2014, Marseille et Aix-en-Provence .
Ghirelli A. (1930), Apuntes históricos sobre las ruinas de Taxuda, Ceuta.
Gonzalbes Cravioto E. (1991), La ciudad antigua de Rusadir en la antigüedad. Aportaciones a la Historia de Melilla en la Antigüedad, Col Historia de Melilla : Melilla.
Gozalbes Cravioto E. (2017), La ciudad de Rusadir (Melilla en la Antigüedad), Cuadernos del Archi-vo General de Ceuta, 21, 9-28.
Gutiérrez González R. (1997), Russadir. Visión actualizada, Espacio, Tiempo y Forma. Historia An-tigua, 10, 387-402.
Gutiérrez González R. (2005), Cerro de San Lorenzo: un yacimiento emblemático», en A. Bravo Nieto A. y, Fernández Uriel.: [eds], Historia de Melilla, Melilla: Consejería de Cultura, 193-212.
Gray V.J. (1985), Xenophon's Cynegeticus, Hermes, 113, 2,156– 172.
Grout, J. (2014), «Peritas», Encyclopaedia Romana, 219.
Hercher R. (1852), Symbolae criticae ad Arriani libellum de venatione, Philologus 7, 1852 278-296; 448-465 (= Publicado Online: 2016-01-01; De Gruyter https://doi.org/10.1524/phil.1852.7.14.278).
Hildebrandt Ch. (2019), A Roman Man's Best Friend. An Exploration of the Meaning of a Small Dog on a Funerary Monument in the Ny Carlsberg Glyptotek, Copenhagen, en Family Lives: As-pects of Life and Death in Ancient Families, K. Bøggild Johannsen, J. Hjarl Petersen [eds], Acta Hyperborea 15, 299-313.
Horn F. (2011), Ibères, grecs et puniques en extrême Occident. Les terres cuites de l´espace ibéri-que (VIII-III siècle av. J. C.), Madrid : Casa de Velázquez.
Horn C.B, Martens J.W (2009), "Let the Little Children come to me": Childhood and Children in Early Christianity, Washington D.C. : Catholic University of America Press.
Jennison G. (2005), Animals for Show and Pleasure in Ancient Rome, Pennsylvania University of Pennsylvania Press.
Kozloff A.P. (1981) [ed.], Animals in Ancient Art from the Leo Mildenberg Collection, exh. cat. (Cleveland: Cleveland Museum of Art, 1981), 116, no. 148.
Lilja S. (1976), Dogs in Ancient Greek Poetry, Commentationes Humanarum Litterarum, No. 56. Helsinki: Societas Scientiarum Fennica.
López Pardo F. (1998), Rusaddir: de la memoria literaria a la realidad histórica de la expansión fe-nicio-púnica en Occidente, Aldaba, 30, noviembre 1998, 35-52.
López Pardo F. (2005), La fundación de Rusaddir y la época púnica, en Bravo Nieto, A. y Fernández Uriel [eds.], Historia de Melilla, Melilla: Consejería de Cultura, 193-212.
Mattila R., Ito S., Fink S. [eds.], Animals and their Relation to Gods, Humans and Things in the An-cient World Studies in Universal and Cultural History), Wiesbaden.
Mainoldi C. (1981), Cani mitici e rituali tra il regno dei morti e il mondo dei viventi, Quaderni Ur-binati di Cultura Classica 8, 7-41.
Moran Bardón C. (1949), Antiguas poblaciones del Rif, Archivos del instituto de estudios Africanos, 10, 35-56.
Niveau de Villedary y Mariñas A. M.ª (2008), ¿Compañero en la muerte o guía hacia el más allá?. El perro en la liturgia funeraria púnica, De dioses y bestias: Animales y religión en el Mundo Anti-guo, coord.: Eduardo Ferrer Albelda, José Mazuelos Pérez, José Luis Escacena Carrasco, Sevilla, 97-142.
Pelagalli, G. V., Di Gerio M. (2017), Il cane nell'arte pompeiana (The dog in the Pompeiian art Na-poli), Napoli : Valtrend EDITORE, .
Paso Rodríguez C. (2012), Homines et canes: El vínculo entre el ser humano y el perro en la obra de Marcial y Juvenal, EPOS, XXVIII, 25-36.
Phillips A. A., Willcock M. M. (1999), Xenophon and Arrian: On Hunting with Hounds, Liverpool University Press.
Picard C.G. (1966), Sacra Punica: Étude sur les masques etrasoirs de Carthage, Karthago 13, (1965–66), 1–116.
Ponsich M. (1968), Alfarerías de Época Fenicio y Púnica- Mauritana en Kuass, Papeles de Labora-torio de Arqueología de Valencia, 4, 3-25.
Posac Mon C. (1987), Las perspectivas arqueológicas de Melilla, Aldaba, 9, 121-126.
Richter G. M. A. (1930), Animals in Greek Sculpture New York, Oxford University Press,1930.
Ridgway B. (1971), The Man-and-Dog Stelai», Jahrbuch des Deutschen Archäologischen Instituts, 86, 60-79.
Redondo J. (2015), Myths around the Dolphin (Cp. 4), en The Power of Form: Recycling Myths, A. R. Fernandez, J. P. Serra, R.C. Fonseca [eds], Lisboa: CEP, 67-89.
Rojo Guerra M. A. (2015), Plan Director de Patrimonio Arqueológico del Conjunto Histórico de la Ciudad Autónoma de Melilla, Melilla.
Sáez Cazorla J. M. (1988), Atlas Arqueológico de Melilla, Revista Trápana, 6-7, 20-28.
Sáez Cazorla J. M. (2006), Réplica del delfín romano de terracota, Akros, Revista de Patrimonio, 5, 9-12.
Sáez Cazorla J. M. (2009), Las infraestructuras portuarias de Melilla en la Edad Media, Akros: Re-vista de Patrimonio, 8, 31-36.
Saro Gandarillas F. (1983), Melilla: Cien años de hallazgos arqueológicos, Revista Aldaba, UNED de Melilla. Nº 9, 77-84.
Serafini N. (2015), La dea Ecate e i luoghi di passaggio. Una protettrice dalla quale proteggersi», Kernos, 28, 1-20.
Sergis M.G. (2010), Dog sacrifice in ancient and modern Greece: from the sacrifice ritual to dog torture, Folklore. Electronic Journal of Folklore, 45, 61–88.
Somville P. (1984), Le dauphin dans la religion grecque», Revue d´Histoire des Religions, 201, 3-24.
Soto Jiménez y Aranaz L. (1978), El Triángulo defensivo de Tres Forcas, Jábega, 22, 61-65.
Stadter Ph. A. (1980), Arrian of Nicomedia, Chapell Hill : North Carolina.
Tarradell M. (1954), La Necrópolis Púnico Mauritania del Cerro de San Lorenzo en Melilla», en Ac-tas del I Congreso Arqueológico del Marruecos Español, Tetuán: Editora marroquí, 253-266.
Torres J.R. (1955), Las ánforas fenicio-púnicas del Mediterráneo central y occidental , Barcelona Instrumenta.
Trakatelli L. (2011), Representations of animals in Hellenistic times some examples from pottery». Ta zôia. L'espai a Grècia II. Els animals i l'espai, M. Jufresa, M. Rig. [eds], Tarragona: Institut Ca-talà d'Arqueologia Clàssica, 121-135.
Yazidi S.Z. (2009), Le bestiaire dans l'imaginaire des Puniques, Tunis : Faculté des lettres, des arts et des humanités.
Valle Lersundi A. (1923), De Arqueología e Historia marroquí. Las antiguas fortificaciones de la meseta de Taxuda», Revista Hispano-Africana, julio-agosto, 197-201.
Vodopich, M. (1763), Relación y descripción individual del presidio y plaza de Melilla. Comisión de Real Orden, en 23 de julio del 1763, Melilla.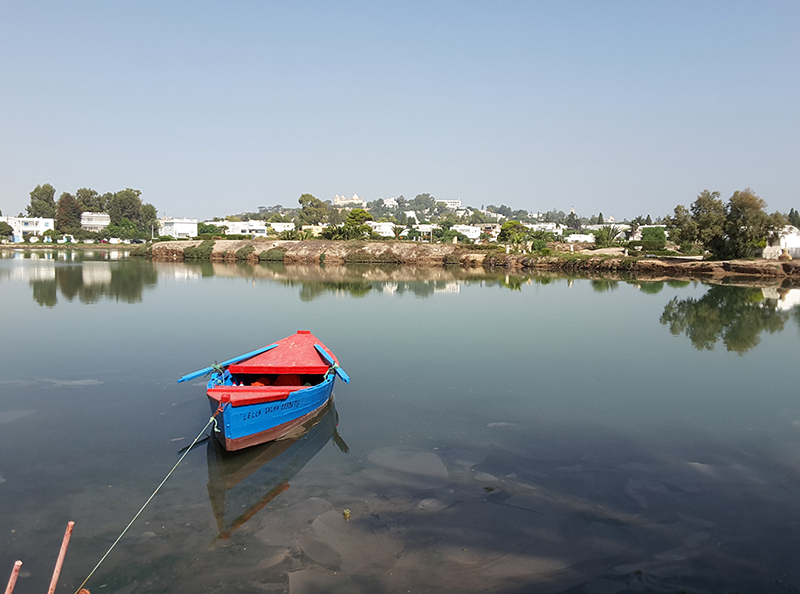 Sezione
Schede e materiali
Copyright (c) 2020 Pilar Fernández Uriel, Jesús Miguel Sáez Cazorla
Questo lavoro è fornito con la licenza Creative Commons Attribuzione - Non opere derivate 4.0 Internazionale.
Gli autori che pubblicano su questa rivista accettano le seguenti condizioni:

Gli autori mantengono i diritti sulla loro opera e cedono alla rivista il diritto di prima pubblicazione dell'opera, contemporaneamente licenziata sotto una Licenza Creative Commons - Attribuzione - Non opere derivate 4.0 Internazionale che permette ad altri di condividere l'opera indicando la paternità intellettuale e la prima pubblicazione su questa rivista.
Gli autori possono aderire ad altri accordi di licenza non esclusiva per la distribuzione della versione dell'opera pubblicata (es. depositarla in un archivio istituzionale o pubblicarla in una monografia), a patto di indicare che la prima pubblicazione è avvenuta su questa rivista.
Gli autori possono diffondere la loro opera online (es. in repository istituzionali o nel loro sito web) prima e durante il processo di submission, poiché può portare a scambi produttivi e aumentare le citazioni dell'opera pubblicata (Vedi The Effect of Open Access).