Ripa Vticensis. Le renseignement militaire en Afrique sous le Haut-Empire
Yann Le Bohec

Université Paris-Sorbonne (Paris IV)
Abstract
La notion de ripa sous le Haut-Empire a peu suscité l'intérêt des spécialistes de l'Afrique. Pourtant, une structure de ce genre est présente dans cette partie de l'empire ; elle se retrouve dans une inscription qui mentionne une ripa Vticensis. De quoi s'agit-il ? Pour apporter une réponse, il convient de voir que ce mot a été employé dans un contexte militaire dans ces provinces, pour Utique et Hippone, également ailleurs, pour le Danube et l'Euphrate.
Riferimenti bibliografici
Austin N.J.E., Rankov N.B. (1995), Exploratio. Military and political intelligence in the Roman World from the second Punic War to the Battle of Adrianople, London ; New York : Routledge.
Clauss M. (1973), Untersuchungen zu den Principales des römischen Heeres, Bochum.
De Souza Ph., Arnaud P. (2017) [eds], The Sea in History. The Ancient World = La mer dans l'histoire. L'Antiquité, Woodbridge : The Boydell Press.
Durry M. (1968), Les cohortes prétoriennes, Paris : De Boccard, 2e édit. (=B.É.F.A.R., 146).
France J., Nélis-Clément J. (2014) [eds], La statio. Archéologie d'un lieu de pouvoir dans l'empire romain, Bordeaux : Ausonius.
Guédon St. (2014), Statio et stationarius : le dossier africain, dans France, Nélis-Clément (2014) [eds], p. 289-305.
Laronde A. (1991), Une inscription de Tunisie retrouvée, dans L'Africa romana, Atti dell'VIII convegno di studio. Cagliari, 14-16 dicembre 1990, Sassari : Gallizzi, p. 277-281.
Lieb H. (1965), Expleta Statione, dans Jarrett M.G., Dobson B. eds, Britain and Rome. Essays Presented to E. Birley on his Sixtieth Birthday, Kendal (Westmoreland) : T. Wilson, p. 139-144.
Le Bohec Y. (1989), La Troisième Légion Auguste, Paris : Éditions du Centre national de la recherche scientifique.
Le Bohec Y. (2003) [ed], Exercitatio. Les discours d'Hadrien à l'armée d'Afrique, Paris : De Boccard.
Le Bohec Y. (2014), La guerre romaine : 58 avant J.-C.-235 après J.-C., Paris : Tallandier.
Le Glay M. (1961), Saturne africain, Monuments, I, Paris : Arts et métiers graphiques.
Le Roux P. (1982), L'armée romaine et l'organisation des provinces ibériques d'Auguste à l'invasion de 409, Paris : De Boccard.
Lopuszanski G. (1951), La police romaine et les chrétiens, L'Antiquité Classique, XX, p. 5-46.
Nelis-Clément J. (2000), Les beneficiarii : militaires et administrateurs au service de l'Empire (Ier s. a.C.-VIe s. p.C.), Bordeaux, Paris : De Boccard (= Ausonius V).
Petraccia M. F. (2001), Gli stationarii in età imperiale, Roma : Giorgio Bretschneider (=Serta antiqua et mediaevalia, III).
Reddé M. (1986), Mare nostrum, Rome : École Francaise de Rome (=B.É.F.A.R., 260).
Rougé J. (1996), Recherches sur l'organisation du commerce maritime en Méditerranée sous l'Empire romain, Paris, S.E.V.P.E.N.
Schallmayer et alii (1990) [eds], Der römische Weihebezirk von Osterburken, I. Corpus der griechischen und lateinischen Benefiziarier-Inschriften des römischen Reiches, Forschung und Berichte zur Vor- und Frühgeschichte in Baden-Württemberg, XL, Stuttgart : Theiss.
Trousset P. (1993), La Notion de Ripa et les Frontières de l'Empire, dans Le Fleuve et ses Métamorphoses: Actes du Colloque International tenu à l'Université Lyon 3-Jean Moulin les 13, 14 et 15 Mai 1992, Piquet F. [ed], Paris : Didier Érudition, p. 141-152.
Wheeler, E.L. (2012), Roman Fleets in the Black Sea: Mysteries of the Classis Pontica, Acta Classica, 55, p. 119-154.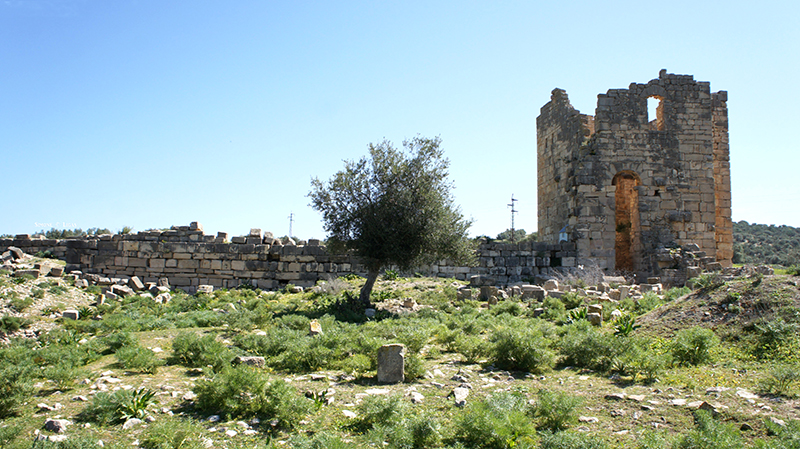 Copyright (c) 2018 Yann Le Bohec
Questo lavoro è fornito con la licenza Creative Commons Attribuzione - Non opere derivate 4.0 Internazionale.
Gli autori che pubblicano su questa rivista accettano le seguenti condizioni:

Gli autori mantengono i diritti sulla loro opera e cedono alla rivista il diritto di prima pubblicazione dell'opera, contemporaneamente licenziata sotto una Licenza Creative Commons - Attribuzione - Non opere derivate 4.0 Internazionale che permette ad altri di condividere l'opera indicando la paternità intellettuale e la prima pubblicazione su questa rivista.
Gli autori possono aderire ad altri accordi di licenza non esclusiva per la distribuzione della versione dell'opera pubblicata (es. depositarla in un archivio istituzionale o pubblicarla in una monografia), a patto di indicare che la prima pubblicazione è avvenuta su questa rivista.
Gli autori possono diffondere la loro opera online (es. in repository istituzionali o nel loro sito web) prima e durante il processo di submission, poiché può portare a scambi produttivi e aumentare le citazioni dell'opera pubblicata (Vedi The Effect of Open Access).