Le temps retrouvé di Raoul Ruiz
Emanuela Piga

University of Cagliari
Keywords:
Perspectives, Time, Memory, Proust, Ruiz
Abstract
Le Temps retrouvé is a movie of the Chilean filmmaker Raoul Ruiz, who transposed the latest volume of La Recherche du temps perdu by Marcel Proust.
Since much of the negative judgments on Ruiz's work started from the assertion of the untranslatability of Recherche's poetry in a cinematographic work, this study aims to understand the relationship that film text establishes with literary text.
Downloads
Download data is not yet available.
References
Albano, Lucilla (Ed.), Il racconto tra letteratura e cinema, Roma, Bulzoni, 1997.
Benjamin, Walter, Per un ritratto di Proust, Avanguardia e rivoluzione, Torino, Einaudi, 1973.
Bertini Bongiovanni, Mariolina, Introduzione a Proust, Roma, Laterza, 1991.
Id., Proust e la teoria del romanzo, Milano, Bollati Boringhieri, 1996.
Bonnaud Frédéric, "Raoul Ruiz – du côté de chez Ruiz", Les Inrockuptibles,12/05/1999, http://www.lesinrocks.com/1999/05/12/cinema/actualite-cinema/raoul-ruiz-du-cote-de-chez-ruiz-11219977, online.
Chatman, Seymour, Story and Discourse: Narrative Structure in Fiction and Film (1978), trad. it. Storia e discorso. La struttura narrativa nel romanzo e nei film, Parma, Pratiche, 1981.
Costa, Antonio, Saper vedere il cinema, Milano, Bompiani, 2011.
Deleuze, Gilles, Cinéma I – L'image-mouvement (1983), trad. it. L'immagine- movimento, Milano, Ubulibri, (1984) 2010.
Deleuze, Gilles, Proust et les signes (1964), trad. it. Proust e i segni, Torino, Einaudi, 2001.
Dusi, Nicola, Il cinema come traduzione. Da un medium all'altro: letteratura, cinema e pittura, Torino, UTET, 2003.
Curtius, Ernst Robert, Marcel Proust (1925), Bologna, Il Mulino, 1985.
Dahmani, Fatiha, "Mort à Venise ou le Temps retrouvé au cinema", Bulletin Marcel Proust 51, 2001: 125-128.
Jakobson, R., "Aspetti linguistici della traduzione", Saggi di linguistica generale, Milano, Feltrinelli, 1966.
Ferré, Vincent, «Mais dans les beaux livres, tous les contresens qu'on fait sont beaux»: M. Proust, R. Ruiz, V. Schlöndorff et H. Pinter, Ed. J. Cléder – J.P., Montier, Proust et les images, Rennes, P.U.R., 2003: 203-220.
Freud, Sigmund, Die Traumdeutung (1899), trad. it L'interpretazione dei sogni, Milano, Rizzoli, 2 voll., 1986.
Id., Introduzione alla psicanalisi, Torino, Bollati Boringhieri, 1978.
Gandillot, Thierry, "Du coté de chez Proust", L'Express, 20 Mai, 1999.
Genette, Gerard, Palimpseste. La littérature au seconde degré (1982), trad. it. Palinsesti. La letteratura al secondo grado, Torino, Einaudi, 1997.
Girard, René, "I mondi di Proust", Menzogna romantica e verità romanzesca (1961), Milano, Bompiani, 1965.
Id., "Problemi di tecnica in Proust e Dostoevskij", Girard 1965.
Grande, Maurizio, "L'operatore-tempo nella narrazione filmica", Albano 1997.
Grosser, Alfred, "Proust et culture au festival de Cannes", La Croix, Juin, 1999.
Hutcheon, Linda, A Theory of Adaptation, trad. it. di Giovanni Vito Distefano, Teoria degli adattamenti. I percorsi delle storie fra letteratura, cinema, nuovi media, Roma, Armando, 2011.
Ifri, Pascal, "Le temps retrouvé de Raoul Ruiz ou le Temps perdu au cinema", Bullettin Marcel Proust, 50, 2000: 166-175.
Jauss, Hans Robert, Zeit und Erinnerung in Marcel Prousts A la recherche du temps perdu. Ein Beitrag zur Theorie des Romans (1986), trad. it. Tempo e ricordo nella Recherche di Marcel Proust, Firenze, Le Lettere, 2003.
Lavagetto, Mario, Stanza 43, Torino, Einaudi, 1991.
Landerouin, Yves, "Adapter Proust à l'ecran: à propos d'une deuxième voie", Bulletin Marcel Proust, 52, 2002: 109-113.
Masecchia, Anna, Al cinema con Proust, Venezia, Marsilio, 2008.
Metz, Christian, La significazione nel cinema, Milano, Bompiani (1972), 1975.
Proust, Marcel, A la recherche du temps perdu (1913-1927), Ed. Pierre Clarac – André Ferré, Paris, Gallimard, Bibliothèque de la Pléiade, 1954, 3 voll., trad. it. Alla ricerca del tempo perduto, Ed. Mariolina Bongiovanni Bertini, Milano, Einaudi-Mondadori, 7 voll., 1970.
Id., Contre Sainte-Beuve, Ed. P. Clarac – Y. Sandre, Paris, Bibliothèque de la Pléiade, Gallimard, 1971, trad. it. in Scritti mondani e letterari, Ed. Mariolina Bongiovanni Bertini, Torino, Einaudi, 1984.
Rampello, Liliana, La grande ricerca, Parma, Pratiche, 1994.
Spitzer, Leo, Stilstudien ( 1928), trad. it Marcel Proust e altri saggi di letteratura francese moderna, Torino, Einaudi, 1959.
Tadié, Jean-Yves, Proust, le dossier (1983), trad. it. Proust. L'opera, la vita, la critica, Milano, Il Saggiatore, 2003.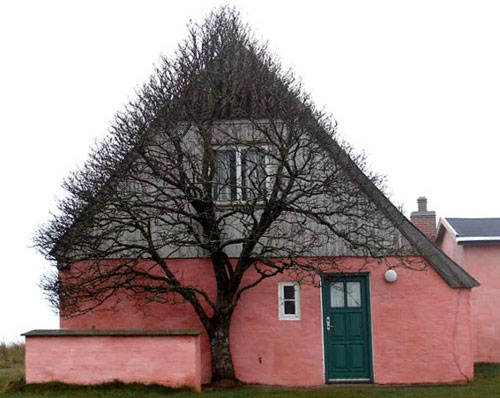 How to Cite
Piga, E. (2012). <h3><i>Le temps retrouvé</i> di Raoul Ruiz</h3&gt;. Between, 2(4). https://doi.org/10.13125/2039-6597/807
Copyright Notice

You are free to copy, distribute and transmit the work, and to adapt the work. You must attribute the work in the manner specified by the author or licensor (but not in any way that suggests that they endorse you or your use of the work).