'A king of infinite space': Shakespearean Spaces in Theatre and Comics
Keywords:
adaptation, Shakespeare, Hamlet, comics, theatre, transmediality
Abstract
As one of the pillars of the Western canon, Shakespeare has been a source of inspiration for many forms of popular culture: comics make no exception, having often used Shakespearean plays as a base for adaptations whose degree of fidelity to the source text may vary considerably (Kill Shakespeare is a recent example).
The trans-medial operation which turns Shakespeare's plays into comics is complicated by the form of the plays themselves, by the theatrical tradition embedded in and shaping the source text:  the textual and spatial norms of comics are certainly challenged by the three-dimensionality of the theatrical performance and by the use of dramatic words, essential to evoke the spaces of the plot but excessively abundant for a comic balloon.
Space, however, can also play an important role in shaping a comic narrative which interprets Shakespeare's plays in innovative ways, devising unexpected approaches to the target medium. Analyzing versions from Classics Illustrated, Topolino, as well as Zarate's and DeLuca's adaptations of Shakespearean plays, this contribution aims at disclosing the way comics combine the space of the page and the space of the stage, embracing the theatrical nature of Shakespeare's plays without forgetting the requirement of the target medium.
Downloads
Download data is not yet available.
References
Argiolas, Pier Paolo – Cannas, Andrea – Distefano, Giovanni Vito – Guglielmi, Marina, Le grandi parodie Disney : ovvero i classici fra le nuvole, Roma, NPE, 2013.
Baldini, Gabriele, Manualetto shakespeariano, Torino, Einaudi, 2001.
Bernardi, Claudio –  Susa, Carlo (eds), Storia essenziale del teatro, Milano, Vita e Pensiero, 2005.
Classics Illustrated # 99 Hamlet, New York, Gilberton Publications, 1952.
Cohn, Ruby, Modern Shakespeare offshoots, Princeton, Princeton University Press, 2015.
De Luca, Gianni, Amleto: dall'opera di William Shakespeare, Firenze, Blackvelvet, 2012.
Id., Romeo e Giulietta dall'opera di William Shakespeare, Firenze, Blackvelvet, 2012.
Finlayson, J. Caitlin, Staging Sexual Violence in Othello Graphic Novels, in Drawn from the Classics: Essays on Graphic Adaptations of Literary Works, eds. Stephen E. Tabachnick – Esther Bendit Saltzman, Jefferson, Mc Frland & Company, 2015: 46-59.
Gillespie, S. – Rhodes, N. (eds.), Shakespeare and Elizabethan Popular Culture. Series: The Arden Critical Companions, London, Arden Shakespeare, 2006.  
Gravett, Paul. Graphic Novels: Stories to Change Your Life, London, Aurum, 2005.
Gubern, Roman, Il fumetto, Novara, Istituto Geografico De Agostini, 1976.
Habermann, Ina – Witen, Michelle (eds.), Shakespeare and Space: Theatrical Explorations of the Spatial Paradigm, UK, Palgrave Macmillan, 2016.
Henderson, Diana E., "From popular entertainment to literature", The Cambridge Companion to Shakespeare and Popular Culture, Ed. Robert Shaughnessy, Cambridge and New York, Cambridge University Press, 2007: 6-25. 
Jones, William B., Classics Illustrated: A Cultural History, Jefferson; N.C, McFarland & Company, 2002.
Krafft, Ulrich, Manuale di lettura dei fumetti, It. trans. Sandro Bernardini, Torino, ERI 1982.
Mc Cloud, Scott, Making Comics: Storytelling Secrets of Comics, William Morrow Paperbacks, 2006.
Mikkonen, Kai, "Graphic Narratives as a Challenge to Transmedial Narratology: The Question of Focalization", Amerikastudien / American Studies, 56. 4 (2011): 637-652.
Moro, Walter, Lettura e didattica del racconto visivo: dal fumetto allo spot pubblicitario, Scandicci, La Nuova Italia, 1991.
Mortimore-Smith, Shannon R., "Shakespeare Gets Graphic: Reinventing Shakespeare through Comics, Graphic Novels, and Manga", Locating Shakespeare in the Twenty-First Century, Eds. Gabrielle Malcolm – Kelli Marshall, New Castle upon Tyne, Cambridge Scholars Publishing, 2012: 81-92.
Origa, Graziano, Enciclopedia del fumetto, Milano, Ottaviano, 1977.
Peeters, Benoît, Leggere il fumetto, It. trans. Guido Vogliotti, Torino, V. Pavesio, 2000.
Perret, Marion D., "Not Just Condensation: How Comic Books Interpret Shakespeare", College Literature 31.4 (2004): 72-93.
Pfister, Manfred, Das Drama, (1977) En. trans. The Theory and Analysis of Drama, John Halliday, New York, Cambridge University Press, 1991.
Pratt, Henry John. 'Medium Specificity and the Ethics of Narrative in Comics', Storyworlds: A Journal of Narrative Studies, 1 (2009): 97-113.
Pratt, Henry John, "Narrative in Comics", The Journal of Aesthetics and Art Criticism, 67.1 (2009): 107-117.
Raffaelli, Luca, Il fumetto, Milano, Il Saggiatore 1997.
Romero-Jódar, Andrés, "Comic Books and Graphic Novels in their Generic Context. Towards a Definition and Classification of Narrative Iconical Texts", Atlantis: Journal of the Spanish Association of Anglo-American Studies, 35.1 (2013): 117–35.
Rotundo, Massimo – Vignati, Marco, Sei lezioni sul fumetto: manuale pratico per diventare fumettisti, Roma, Audino, 2011.
[Salati, Giorgio (w)- De Lorenzi, Paolo (i)] 'il Principe Duckleto', Topolino #3184 (Nov. 2016), Modena, Panini SPA.
Sander, Julie, Adaptation and Appropriation, Oxon; New York, Routledge, 2015.
Scolnicov, Hanna, Woman's Theatrical Space, Cambridge, Cambridge University Press, 1994.
Seldes, Gilbert, The 7 Lively Arts, New York, Harper & brothers, 1924. 
[Shakespeare, William (w) – Zarate, Oscar (i)], Othello, the Complete Play Illustrated by Oscar Zarate, London, The Can of Worms Press, 2005.
Shaughnessy, Robert (ed.), The Cambridge Companion to Shakespeare and Popular Culture, Cambridge and New York, Cambridge University Press, 2007.
Sinisi, Silvana – Innamorati, Isabella, Storia del teatro: lo spazio scenico dai greci alle avanguardie storiche, Milano, Mondadori, 2003.
Smith, Greg M., "It ain't easy studying comics", Cinema Journal, 50.3 (2011): 110-112.
Styan, J. L., "Sight and Space: The Perception of Shakespeare on Stage and Screen", Educational Theatre Journal, 29.1 (1977): 18-28.
Vanhaesebrouck, Karel, "Towards a theatrical narratology", Image and narrative- Online Magazine of the Visual Narrative, 9 (2004) http://www.imageandnarrative.be/inarchive/performance/performance.htm [last accessed: 04/01/2018].
Varnum, Robin – Gibbons, Christina T., The Language of Comics: Word and Image, Jackson, Univ. Press of Mississippi, 2007.
Weiner, Stephen. The 101 Best Graphic Novels, New York, NBM, 2005.
West, Russell, Spatial Representations and the Jacobean Stage: From Shakespeare to Webster, Basingstoke, Hampshire and New York, Palgrave, 2002.
Wetmore, Kevin J. "'The Amazing Adventures of Superbard'": Shakespeare in Comics and Graphic Novels", Shakespeare and Youth Culture, ed. Jennifer Hulbert, New York, Palgrave Mc Millan (2006):171-197.
Wolk, Douglas, Reading Comics: How Graphic Novels Work and What They Mean, Cambridge; New York, Da Capo, 2007.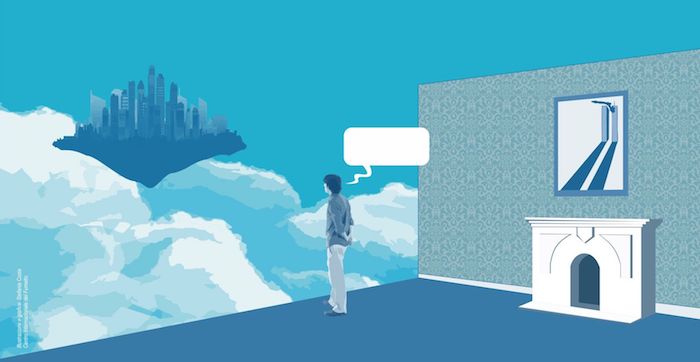 How to Cite
Fois, E. (2018). 'A king of infinite space': Shakespearean Spaces in Theatre and Comics. Between, 8(15). https://doi.org/10.13125/2039-6597/3237
Copyright Notice

You are free to copy, distribute and transmit the work, and to adapt the work. You must attribute the work in the manner specified by the author or licensor (but not in any way that suggests that they endorse you or your use of the work).