Communal Homes and Heterotopic Contagion in Trese
Ana Micaela Chua Manansala

University of the Philippines
Keywords:
Trese, Supernatural Detective Comics, Heterotopia, Living Spaces
Abstract
Metro Manila, in the comics series Trese, is a mega city inscribed by hybridity and cultural simultaneity. The stories that assemble there are built from a specific cultural base: local lore, urban legend, and the mundane features of Philippine city life. This paper investigates, through Foucault's concept of heterotopia, three 'living spaces'—the cemetery, the dormitory, and the exclusive subdivision—that take the place of the traditional home, highlighting how communal and multivalent such spaces are, and how narratological strategies in comics allow that heterotopic quality to surface.
Downloads
Download data is not yet available.
References
Lico, Gerard, Edifice Complex: Power, Myth, and Marcos State Architecture, Quezon City, Ateneo de Manila UP, 2003.
Foucault, Michel, "Of Other Spaces: Utopias and Heterotopias" (1967), trans. by Jay Miskowiec in Diacritics, 16.1 (1986): 22–7.
Groensteen, Thierry, The System of Comics, trans. by Bart Beaty and Nick Nguyen, Jackson, UP of Mississippi, 2007.
Massey, Doreen, For Space, London, Sage, 2005.
McCloud, Scott, Understanding Comics: The Invisible Art, New York, Harper Perennial, 1993.
Sangari, Kumkum, "The Politics of the Possible", The Nature and Context of Minority Discourse, Eds. Abdul JanMohamed and David Lloyd, New York, Oxford UP, 1990: 216–45.
Simmel, Georg, "The Metropolis and Mental Life", The Blackwell City Reader, Eds. Gary Bride and Sophie Watson, Oxford, Wiley-Blackwell, 2002: 11–9.
Tan, Budjette, and Kajo Baldisimo, Trese: Unreported Murders, Pasay, Visprint, 2008.
Id, Trese: Last Seen after Midnight, Pasay, Visprint, 2011.
Id, Trese: Hightide after Midnight, Pasay, Visprint, 2014.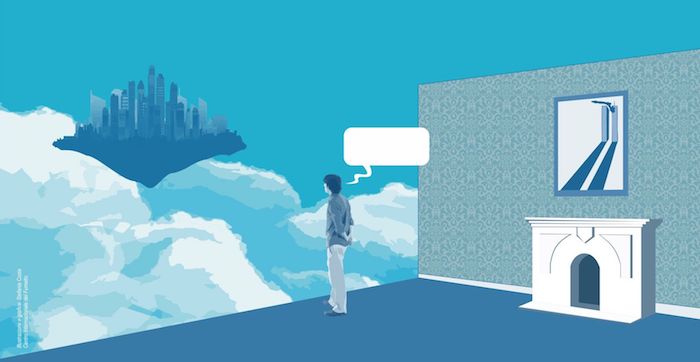 How to Cite
Manansala, A. M. (2018). Communal Homes and Heterotopic Contagion in Trese. Between, 8(15). https://doi.org/10.13125/2039-6597/3235
Copyright Notice

You are free to copy, distribute and transmit the work, and to adapt the work. You must attribute the work in the manner specified by the author or licensor (but not in any way that suggests that they endorse you or your use of the work).