Breaking up the crowd: the litterary caricature from the French "Physiologies" to Collodi's "Fisiologie"
Pina Paone

University "Federico II" of Naples
Keywords:
Physiologies – literary caricature – Collodi - Balzac - crowd
Abstract
The aim of this paper is to discuss about a particular literary genre, started in France in the XIX century: the Physiologies. We will clarify the different phases of circulation of the genre: first of all, with Brillat Savarin's Physiologie du gout and Balzac's Physiologie du mariage, then with the Physiologies of the petits journaux, and at last with the 'physiologic boom' of the years 1840-42, when the genre acquired more clearly the aim of categorize the Parisian society, by connecting the parody of natural sciences to the techniques of caricatural description. The classifying anxiety showed in these little books will be related to the epoch-making changes happened in the metropolitan Parisian context of the Modern age. Finally, we will study the passage of this French genre to Italy, and in particular on the humorous magazines, focusing mostly on Lo Scaramuccia and Il Lampione, two important magazines that Collodi founded and wrote on. We will analyze, according to the difference of context, the distance between the two models and the peculiarity of Collodi's one, by focusing above all on the techniques of the caricatural writing, related to the complex way through which this genre conceives the idea of the "type".
Downloads
Download data is not yet available.
References
Amossy, Ruth, "Types ou stéréotypes? Les «Physiologies» et la littérature industrielle", Romantisme, 64 (1989): 113-123.
Balzac, Honoré de, Physiologie de l'employé, Ill. di Trimolet, Paris, Aubert, 1841.
Id. – Fremy, Arnould, Physiologie du rentier de Paris e de province, Ill. di Paul Gavarni, Henri Monnier, Honoré Daumier, Jean Louis Ernest Meissonier, Paris, Martinot, 1841.
Baridon, Laurent – Guédron, Martial, L'art et l'histoire de la caricature, Paris, Citadelles et Mazenod, 2006.
Baudelaire, Charles, I fiori del male, Ed. e trad. Gesualdo Bufalino, Milano, Mondadori, 1983.
Benjamin, Walter, Angelus novus. Saggi e frammenti, Trad. Enrico Solmi. Torino, Einaudi, 1981.
Id., Charles Baudelaire, Trad. J. Lacoste, Paris, Payot, 1982.
Id., I «passages» di Parigi, Ed. Rolf Tiedermann, Ed. it. e trad. Enrico Ganni, Torino, Einaudi, 2007.
Bertacchini, Renato, "Carlo Lorenzini giornalista e polemista", Carlo Lorenzini oltre l'ombra di Collodi, Catalogo della Mostra realizzata a Roma, Sale del Vittoriano (28 novembre-18 dicembre 1990), Roma, Istituto della Enciclopedia Italiana, 1990: 39-71.
Bertoni Jovine, Dina (ed.), I periodici popolari del Risorgimento, Milano, Feltrinelli, 1960, Vol. III.
Bongiovanni Bertini, Mariolina, Introduzione a Patologia della vita sociale, di Honoré de Balzac, Torino, Bollati Boringhieri, 1992.
Chollet, Roland, Balzac journaliste: le tournant 1830, Paris, Klinksieck, 1983.
Collodi, Carlo, Opere, Milano, Mondadori, 1995.
Id., Opere, vol. I. Un romanzo in vapore. I misteri di Firenze, Edizione Nazionale delle Opere di Carlo Lorenzini, Firenze, Giunti, 2010.
Colombi, Roberta, Ottocento stravagante. Umorismo, satira e parodia tra Risorgimento e Italia unita, Roma, Aracne, 2011.
Conti, Giuseppe, Firenze vecchia, Firenze, Vallecchi, 1928.
Cuno, James Basch, "Philipon et Desloges éditeurs des Physiologies", Presse et Caricature. Cahiers de l'Institut d'Histoire de la Presse et de l'Opinion, Université de Tours, 6 (1983): 137-160.
De Cesare, Raffaele, "La prima fortuna di Balzac in Italia", Aevum, sett./dic 1986-sett./dic. 1990: 521-589.
Della Peruta, Franco, La stampa italiana del Risorgimento, Bari, Laterza, 1979.
Demetz, Peter, "Balzac and the Zoologist: A Concept of the Type", The Disciplines of criticism; essays in literary theory, interpretation, and history, Eds. Peter Demetz – Thomas Greene – Lowry Nelson – Réné Wellek, New Haven, Yale University Press, 1968.
Engels, Friedrich, La situazione della classe operaia in Inghilterra, Roma, Editori Riuniti, 1955.
Forster, Edward, Aspects of the Novel, London, Edward Arnold, 1927.
Ghinassi, Domenico, La Ricreazione per tutti. Raccolta di letture piacevoli, Perrotti, Napoli 1858-1861.
Gombrich, Ernst – Kris, Ernst, "I principi della caricatura", Ricerche psicoanalitiche sull'arte, di Ernst Kris, Torino, Einaudi, 1967: 185-200.
Id., "Le armi del vignettista", A cavallo di un manico di scopa: saggi di teoria dell'arte, Torino, Einaudi, 1971: 192-216.
Huart, Louis, Physiologie de la Grisette, Paris, Aubert, 1841.
Le Men, Segolène, "La «littérature panoramyque» dans la genèse de la «Comédie humaine»: Balzac et «Les Français peintes par eux-mêmes", L'Année balzacienne, 3 (2002/1): 73-100.
Lhéritier, André – Prinet, Jean – Pichois, Claude – Huon, Antoinette – Stremooukhoff, Dimitri (eds.), Les Physiologies, Paris, Université de Paris, 1958.
Madrignani, Carlo Alberto, "Collodi cent'anni dopo: giornalismo e scrittura", Il ponte, 8-9, XLVI (1990): 96-107.
Maini, Roberto – Scapecchi, Piero, Collodi giornalista e scrittore, Catalogo della Mostra organizzata dalla Biblioteca Marucelliana, Firenze, S.P.E.S., 1981.
Marchal, Charles, Physiologie de l'usurier, Ill. Paul Gavarni, Honoré Daumier, Henri Monnier, Édouard Traviès, Paris, Lachapelle, 1841.
Marcheschi, Daniela, "Collodi e la linea sterniana nella nostra letteratura", Opere, di Carlo Collodi, Milano, Mondadori, 1995: XI-LXII.
Morachioli, Sandro, L'Italia alla rovescia. Ricerche sulla caricatura giornalistica dal 1848 all'Unità, Pisa, Edizioni della Normale, 2013.
Paone, Pina, Dentro gli attimi del possibile. Passanti letterari dall'Ottocento a oggi, Milano, Ledizioni, 2015.
Physiologie des physiologies, Paris, Desloges, 1841.
Poe, Edgar Allan, The complete Tales and Poems of Edgar Allan Poe, London, Penguin Books, 1982.
Preiss, Nathalie, Les Physiologies en France aux XIX siècle. Etude historique, littéraire et stylistique, Mont-de-Marsan, Edition Interuniversitaires, 1999.
Refort, Lucien, La caricature littéraire, Paris, A. Colin, 1932.
Rondoni, Giuseppe, "Ancora del giornale fiorentino «Il Lampione»", Il Risorgimento italiano, 4 (1908): 948-968.
Rousseau, James, Physiologie de la portière, Ill. Honoré Daumier, Paris, Aubert, 1841.
Sforza, Giovanni, "I giornali fiorentini del 1847-49. IV. «Il Lampione»", Il Risorgimento italiano, 3 (1908): 662-672.
Sieburth, Richard, "Une idéologie du lisible: le phénomène des Physiologies", Romantisme, 47 (1985): 39-60.
Stienon, Valérie, "La technique au quotidien. Poétique de la modernité industrielle dans les Physiologies", Romantisme, 150 (2010/4): 11-21.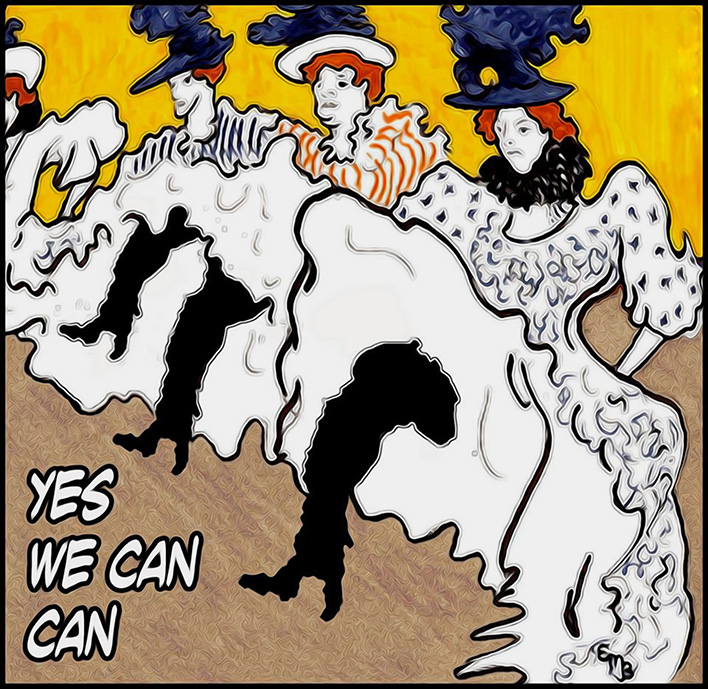 How to Cite
Paone, P. (2016). Breaking up the crowd: the litterary caricature from the French "Physiologies" to Collodi's "Fisiologie". Between, 6(12). https://doi.org/10.13125/2039-6597/2175
Section
Tristram Shandy's Offsprings. Sterne's Ancestry and Heritage
Copyright Notice

You are free to copy, distribute and transmit the work, and to adapt the work. You must attribute the work in the manner specified by the author or licensor (but not in any way that suggests that they endorse you or your use of the work).