Frontiers and Thresholds in Rushdie's Writings
Radhouan Ben Amara

Università di Cagliari
Keywords:
Salman Rushdie, Derrida, Border, Translation, Diaspora
Abstract
After a brief discussion of the main facets that a theme such as the border becomes, this paper examines how the works of Salman Rushdie have offered new perspectives on the interpretation of the role and the sense of the border.
With the aid of some studies, such as those by Simmel and Derrida which highlight the complex phenomena of inclusion/exclusion/encounter that the boundary creates on a sociological, political, cultural and aesthetic level, it has been possible to reread some of the most meaningful works of one of the authors to which the theme of exile and migration has been devoting more attention.
Works such as Shame, The Satanic Verses, Step Across This Line, and The Enchantress of Florence, in particular, become carriers of the reflection on the roots and influence through the use of a dialogic form at a linguistic and intertextual level, as well as through a constant theming of the frontier-crossing.
Downloads
Download data is not yet available.
References
Acuto, Michel, "Edges of the Conflict: A Three-Folded Conceptualization of National Borders", Borderlands, 7:1 (2008).
Appel, Alfred Jr., "Nabokov's Interview", Winconsin Studies in Contemporary Literature, 8. 2 (Spring 1967).
Bhabha, Homi, The Location of Culture, New York, Routledge, 1994.
Butler, Judith, "Universality in Culture", Nussbaum, Martha, For Love of Country: Debating the Limits of Patriotism, New York, Beacon, 1996.
Celan, Paul, Collected Prose, Manchester, Carcanet Press, 1986.
Chalfen, Israel, Paul Celan: A Biography of His Youth, New York, Persea Books, 1991.
Collin, Sheringham – Pheroza, Daruwalla, "Transgressing Hospitality: Polarities and Disordered Relationships", Hospitality. A Social Lens, Eds. Conrad Lashley - Paul Lynch - Alison Morrison Amsterdam, Elsevier, 2007.
Derrida, Jacques, Khôra, Paris, Galilée, 1993.
Derrida, Jacques, Of Hospitality, Stanford, Stanford University Press, 2000.
Gary Banham (ed.), Space, Geometry and Aesthetics. Through Kant and Towards Deleuze, University College London, Peg Rawes, 2008.
Hussein, Aemar, "A Forking Path of Fable that Unites East and West", The Independent, 25.04. 2008.
Rosello, Mireille, Postcolonial Hospitality: The Immigrant as Guest, Stanford/California, Stanford University Press, 2001.
Rushdie, Salman, Shame, New York, Knof, 1983.
Rushdie, Salman, Imaginary Homelands. Essays and Criticism 1981-1991, London, Granta, 1991.
Rushdie, Salman, Step Across this Line, New York, The Modern Library, 2003.
Rushdie, Salman, The Enchantress of Florence, London, Jonathan Cape, 2008.
Simmel, Georg, Sociologie. Etudes sur les formes de socialisation, Paris, Presses Universitaires, 1999.
Visser, Margaret, The Rituals of Dinner: The Origins, Evolution, Eccentricities and Meaning of Table Manners, London, Penguin, 1993.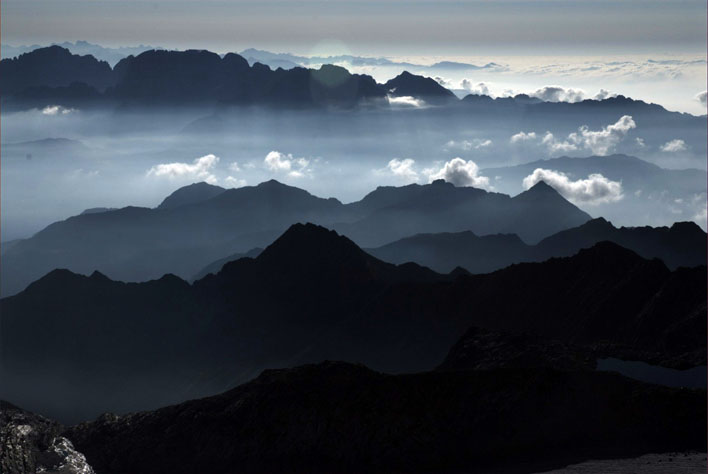 How to Cite
Ben Amara, R. (2011). Frontiers and Thresholds in Rushdie's Writings. Between, 1(1). https://doi.org/10.13125/2039-6597/157
Section
Writing and Visions: Threshold Crossings
Copyright Notice

You are free to copy, distribute and transmit the work, and to adapt the work. You must attribute the work in the manner specified by the author or licensor (but not in any way that suggests that they endorse you or your use of the work).