Figure pontificale et maquette ecclésiale au cœur de l'abside à Rome (VIe-IXe siècle)
Abstract
La formule visuelle du fondateur de l'église en porteur de maquette met en lumière des liens étroits entre le fondateur lui-même, les martyr(e)s et Dieu. Dans les basiliques romaines Saints-Cosme-et-Damien (VIe siècle) et Sainte-Praxède (IXesiècle), le pape pérennise sa présence sur l'abside de l'église offerte par une mise en scène efficace du don de l'édifice, fixant ainsi l'acte de donation de l'église – figurée en miniature – au sein même de l'église offerte. A travers ces décors en mosaïques surmontant le maître-autel, le pape s'inscrit dans la mémoire collective et dans un système de commémorations afin d'assurer son salut. En se réappropriant des formules architecturales, textuelles et iconographiques qui font autorité depuis le IVe siècle, le pape s'inscrit dans une tradition et légitime l'exercice du pouvoir spirituel. Ainsi, la microarchitecture de l'église fait écho à la basilique perçue comme un reliquaire monumental et offre une vision d'une matérialité spiritualisée. Dans une église préfigurant la Jérusalem céleste, le pape présente l'ecclesia qu'il offre aux martyrs et à Dieu et représente l'Ecclesia, intermédiaire nécessaire entre les fidèles et Dieu.
Downloads
I dati di download non sono ancora disponibili
Riferimenti bibliografici
- Bartholeyns G., Dierkens A. et Golsenne T. [ed.] (2009), La performance des images, actes des journées d'étude « Connaissance et reconnaissance des ressources et des recherches sur les images occidentales » (Bruxelles, 26-27/06/07), Bruxelles : éditions de l'université de Bruxelles.
- Baschet J., Bonne J.-C. et Dittmar P.-O. (2012), Le monde roman. Par-delà le Bien et le Mal, Paris : Arkhê.
- Baschet J. (2008), L'iconographie médiévale, Paris : Gallimard.
- Benndorf, O. (1902), Antike Baumodelle, Jahreshefte des österreichischen archäologischen Instituts, V, 175-195.
- Binski, P. (2018), « Magnificentia in parvis. Microarchitecture et esthétique médiévale » Guillhouët J.-M. et Vilain A. [dir.], Microarchitectures médiévales : l'échelle à l'épreuve de la matière, Paris : Picard, 13-24.
- Bøgh Rasmussen, M. (2001), Traditio Legis Bedeutung und Kontext, in Fleischer J., Lund J. et Nielsen M. [ed.], Late Antiquity: Art in Context, Copenhague : Museum Tusculanum Press, 21-52.
- Bord J., Palazzo E. et Debiais V. [dir.] (2019), Le rideau, le voile et le dévoilement, actes du colloque « Voiler, dévoiler. Le rideau dans la culture chrétienne de l'Antiquité et du Moyen Âge », (Ligugé, 14-17/04/16) Paris : Geuthner.
- Borella, P. (1941), Le mani velate nella liturgia e nell'antica arte cristiana, Arte cristiana, 29, 97-107.
- Bovini, G. (1966), Il significato delle 'mani velate' nell antica arte ravennate, Bollettino Economico, 12, 932-937.
- Bredekamp H. (2015), Théorie de l'acte d'image, Joly F. et Sintomer Y. [trad. fr.], Paris : La Découverte.
- Brenk B. (2010), The Apse, the Image and the Icon. An Historical Perspective of the Apse as a Space for Images, Wiesbaden : Ludwig Reichert.
- Bucher, F. (1976), Micro-architecture as the'idea'of Gothic Theory and Style, Gesta 15, 1/2, 71-89.
- Caillet, J.-P. (2011), L'image du dédicant dans l'édifice cultuel (IVe-VIIe siècle). Aux origines de la visualisation d'un pouvoir de concession divine, Antiquité Tardive, 19, 149-169.
- Caillet, J.-P. (1998) L'évêque et le saint : le témoignage de l'iconographie en Italie au Haut Moyen-Âge et à l'époque romane, Cahiers de Saint-Michel de Cuxa, 29, 29-44.
- Carpiceci, A. C. et Krautheimer, R. (1995), Nuovi dati sull'antica basilica di San Pietro in Vaticano, Bollettino d'Arte, 80, 1-70.
- Ciampini G. (1699), Vetera Monimenta, Rome : Ex typografia Bernabó.
- Cochran, D. (2013), Projecting Power in Sixth-Century Rome: the Church of Santi Cosma e Damiano in the Late Antique Forum Romanum, Journal of History and Cultures, 3, 1-32.
- Couzin R., (2015), The Traditio Legis : Anatomy of an Image, Oxford : Archaeopress.
- Davis R. [trad.] (1995), The Lives of the Ninth-Century Popes (Liber Pontificalis). The Ancient Biographies of ten popes from AD. 817-891, Liverpool : Liverpool University Press
- De Grüneisen, W. (1913), Le portrait d'Apa Jérémie. Note à propos du soi-disant nimbe rectangulaire, Mémoires présentés par divers savants à l'Académie des Inscriptions et Belles Lettres, 12-2, 719-730.
- Demes R. (2017), Autour du paon et du phénix. Étude d'une iconographie cultuelle et funéraire dans le Bassin méditerranéen (IVe-XIIe siècle), PhD thesis under the direction of Pr Russo D., Université de Bourgogne Franche-Comté : France.
- Demès, R. (2014), Espace et art de la formule visuelle à Rome sous le pontificat de Pascal Ier (817-824) : l'exemple de la basilique Sainte-Praxède », Bulletin du Centre d'Etudes Médiévales d'Auxerre, 18.1 available on http://journals.openedition.org/cem/13363
- De Rossi G.-B. [dir.] (1922-1992), Inscriptiones Christianae Urbis Romae septimo saeculo antiquiores (ICUR), Rome : Pontificium Institutum Archaeologiae Christianae, (« Nova Series »).
- De rossi G-B. (1899), Musaici cristiani e saggi dei pavimenti delle chiese di Rome anteriori al secolo XV, Rome : Guglielmo Haas.
- Diego Barrado, L. (2010), La representación del ave fénix como imagen de la Renovatio de la Roma altomedieval, Anales de Historia del Arte, 171-185.
- Diehl E. [dir.] (1925-1985), Inscriptiones Latinae Christianae Veteres (ILCV), Berlin : Weidmann.
- Duval, N. (1991), Basilique chrétienne africaine, in Camps G. [dir.], Baal – Ben Yasla, Aix-en-Provence : Edisud, 9, Available on http://encyclopedieberbere.revues.org/1299
- Duval, N. (1972), Représentations d'églises sur mosaïques, Revue du Louvre, 22, 441-448
- Favreau, R. (2009), Sources des inscriptions médiévales, Comptes rendus des séances de l'Académie des Inscriptions et Belles Lettres, 4, 1277-1330.
- Favreau, R. (1995), Les commanditaires dans les inscriptions du Haut Moyen Âge occidental, in Favreau R. [dir], Études d'épigraphie monumentale, Limoges : Presses Universitaires de Limoges, I, 469-504.
- Freedberg D. (1989), The Power of Images: Studies in the History and Theory of Response, Chicago : The University of Chicago Press.
- Frothingham, A. L. (1883), Une mosaïque constantinienne inconnue à Saint-Pierre de Rome, Revue Archéologique, 3-1, 68-72.
- Gauckler, P. (1906), Mosaïques tombales d'une chapelle de martyrs à Thabarca, Monuments et mémoires de la Fondation Eugène Piot, 13-2, 175-227
- Gell A. (2009), L'art et ses agents : une théorie anthropologique, Renaut S. et O. [trad. fr.], Dijon : Les Presses du Réel.
- Gell, A. (1992), The Technology of Enchantment and the Enchantment of Technology in Coote J. et Shelton A. [dir.], Anthropology, Art and Aesthetics, Oxford : Clarendon Press (« Oxford Studies in the Anthropology of Cultural Forms »), 40-63.
- Giacobacci D. (1537), De concilio tractatus, Rome : Convento di Sant'Andrea della Valle.
- Goodson C. (2010), The Rome of Pope Paschal I. Papal Power, Urban Renovation, Church Rebuilding and Relic Translation (817-824), Cambridge : Cambridge University Press.
- Grabar A. (1936), L'empereur dans l'art byzantin, Paris : Belles Lettres.
- Guillhouët J.-M. et Vilain A. [dir.] (2018), Microarchitectures médiévales : l'échelle à l'épreuve de la matière, Paris : Picard.
- Heydenreich, L. (1937), Architekturmodell, Reallexikon zur deutschen Kunstgeschichte, Stuttgart : Metzler, vol. I, 112-113.
- Hodne, L. (2006), The 'Double Apostolate' as an Image of the Church. A Study of Early Medieval Apse Mosaic in Rome, Acta Ad Archaeologiam et Artium Historiam Pertinentia, 20, 143-162.
- Huskinson, J. (1982), Concordia Apostolorum: Christian Propaganda at Rome in the Fourth and Fifth Centuries. A Study in Early Christian Iconography and Iconology, British Archaeological Reports, 148, 108-128.
- Iogna-Prat D. (2006), La Maison Dieu. Une histoire monumentale de l'Église au Moyen Âge (v. 800 – v. 1200), Paris : Seuil.
- Klinkenberg E. (2009), Compressed Meanings: The Donor's Model in Medieval Art to around 1300. Origin, Spread and Significance of an Architectural Image in the Realm of Tension between Tradition and Likeness, Turnhout : Brepols.
- Krautheimer R. (1999), Rome. Portrait d'une ville (312-1308), Monfrin F. [trad. fr.], Paris : Librairie Générale Française.
- Krautheimer, R. (1989) The Building Inscriptions and the Dates of Construction of Old St Peter's. A Reconsideration, Römisches Jahrbuch der Bibliotheca Hertziana, 25, 1-23.
- Krautheimer, R. (1987), A Note on the Inscription in the Apse of Old St. Peter's, Dumbarton Oaks Papers, 41, 317-320.
- Krautheimer R. [dir.] (1937-1977), Corpus Basilicarum Christianarum Romae (CBCR), Città del Vaticano : Pontificio istituto di archeologia cristiana.
- Ladner G. (1983), Images and Ideas in the Middle Ages. Selected Studies in History and Art, Rome : Edizioni di Storia e Letteratura.
- Levillain P. [dir.] (1994), Dictionnaire historique de la papauté, Paris : Fayard.
- Lipsmeyer E. (1999), The Donor and his Church Model in Medieval Art from Early Christian Times to Late Romanesque Period, PhD Thesis under the direction of Pr Parker Mc Lachlan E., Ann Arbor University : USA.
- Liverani, P. (2008), Saint Peter's, Leo the Great and the leprosy of Constantine, Papers of the British School at Rome, 76, 155-172.
- Magnani, E. (2008), Du don aux églises au don pour le salut de l'âme en Occident (IVe-XIe siècle) : le paradigme eucharistique, Bulletin du Centre d'Etudes Médiévales d'Auxerre, HS n°2 available on https://journals.openedition.org/cem/9932
- Mancho, C. (2014), Pascal Ier. Autorité pontificale et création artistique à Rome au début du IXe siècle. Quelques notes, in Poilpré A.-O. [dir.], Faire et voir l'autorité pendant l'Antiquité et le Moyen Âge. Images et monuments, actes de la journée d'études (Paris, INHA, 14/11/14), available on http://hicsa.univ-paris1.fr/documents/pdf/PublicationsLigne/JE%20Poilpre%20Autorite%202016/04_Mancho.pdf
- Matthiae G. (1967), Mosaici medioevali delle chiese di Roma, Roma : Istituto Poligrafico dello Stato.
- Mauck, M. (1987), The Mosaic of the Triumphal Arch of S. Prassede: a Liturgical Interpretation, Speculum, 62-4, 813-828.
- Méhu, D. (2007), Locus, transitus, peregrinatio. Remarques sur la spatialité des rapports sociaux dans l'Occident médiéval (XIe-XIIIe siècle) in Construction de l'espace au Moyen Age : pratiques et représentations, actes du 37e congrès de la SHMESP (Mulhouse, 2006), Paris : Presses Universitaires de la Sorbonne, 275-293.
- Mitchell W. J. T. (1994), Picture Theory: Essays on Verbal and Visual Representation, Chicago : The University of Chicago Press.
- Morey C. (1915), Lost Mosaics and Frescoes of Rome of the Middle Period, Princeton : Princeton University Press.
- Muller B. (2016), Maquettes antiques d'Orient : de l'image d'architecture au symbole, Paris : Picard.
- Oakeshott W. (1967), The Mosaics of Rome from the Third to the Fourteenth Centuries, New-York : New-York Graphic Society.
- Pick, B. (1904), Die Tempeltragenden Gottheiten und die Darstellung der Neokorie auf den Münzen, Österreichische Jahreshefte, 7, 1-41.
- Pietri, C. (1961), Concordia Apostolorum et Renovatio Urbis (Culte des martyrs et propagande pontificale), Mélanges d'Archéologie et d'Histoire, 73, 275-322.
- Puma G. et Wyler S. [dir.], Zachari V. [ed.], (2020), Les images dans les images - Antiquité et Moyen Âge, Images re-vues, Hors-série, 9 Available on https://journals.openedition.org/imagesrevues/7952
- Riché, P. (1993), Le christianisme dans l'Occident carolingien (milieu VIIIe-fin IXe siècle) » in Mayeur J.-M. et al. [ed.], L'Histoire du christianisme : des origines à nos jours, t. IV « Évêques, moines et empereurs (610-1054) », Paris : Desclée de Brouwer, 683-765.
- Roux, C. (2009), L'arc triomphal dans l'espace ecclésial. De l'Antiquité tardive au Moyen Âge central en Occident, Bulletin du Centre d'Etudes Médiévales d'Auxerre, 13 available on https://journals.openedition.org/cem/11070
- Schmitt J.-C. (2016), Les rythmes au Moyen Age, Paris : Gallimard.
- Schumacher, W. N. (1959), Dominus Legem Dat, Römische Quartalschrift, 54, 1-39
- Snelders, B. (2005), The Traditio Legis on Early Christian Sarcophagi, Antiquité Tardive, 13, 321-333.
- Spieser J.-M. et Yota E. [ed.], (2012), Donation et donateurs dans le monde byzantin (2012), actes du colloque international (Université de Fribourg, 13-15 mars 2008), Paris : Desclée de Brouwer.
- Thunø E. (2015), The Apse Mosaic in Early Medieval Rome. Time, Network and Repetition, Cambridge : Cambridge University Press.
- Thunø, E. (2014), Living Stones of Jerusalem: The Triumphal Arch Mosaic of S. Prassede in Rome in KÜHNEL B. et al. [ed.], Visual Constructs of Jerusalem. Cultural Encounters in Late Antiquity and the Middle Ages, Turnhout : Brepols.
- Ueberwasser, W. (1951), Deutsche Architekturdarstellungen um das Jahr 1000 in Bauch K. [ed.], Festschrift für Hans Jantzen, Berlin : Mann.
- Van Berchem M. et Clouzot E. (1924), Mosaïques chrétiennes du IVe au Xe siècle, Genève : Journal de Genève.
- Wilkinson J. (1981), Egeria's Travels to the Holy Land, Jerusalem : Aris & Philipps.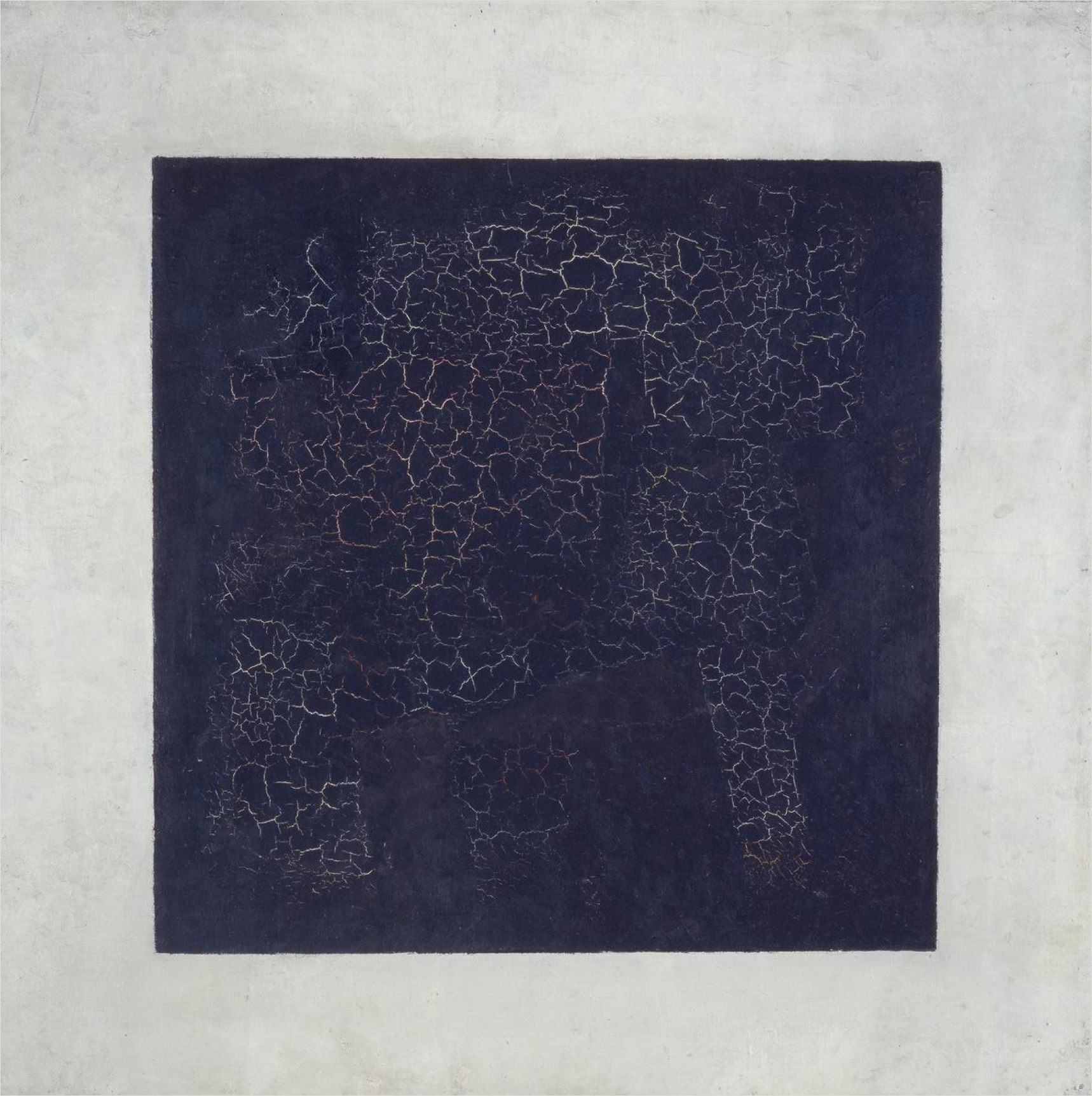 Come citare
Demes, R. (2021). Figure pontificale et maquette ecclésiale au cœur de l'abside à Rome (VIe-IXe siècle). ABside, 3, 89-113. https://doi.org/10.13125/abside/4840
Gli autori che pubblicano su questa rivista accettano le seguenti condizioni:
Gli autori mantengono i diritti sulla loro opera e cedono alla rivista il diritto di prima pubblicazione dell'opera, contemporaneamente licenziata sotto una Licenza Creative Commons - Attribuzione - Non opere derivate 4.0 Internazionale che permette ad altri di condividere l'opera indicando la paternità intellettuale e la prima pubblicazione su questa rivista.
Gli autori possono aderire ad altri accordi di licenza non esclusiva per la distribuzione della versione dell'opera pubblicata (es. depositarla in un archivio istituzionale o pubblicarla in una monografia), a patto di indicare che la prima pubblicazione è avvenuta su questa rivista.
Gli autori possono diffondere la loro opera online (es. in repository istituzionali o nel loro sito web) prima e durante il processo di submission, poiché può portare a scambi produttivi e aumentare le citazioni dell'opera pubblicata (Vedi The Effect of Open Access).