Al confine tra muro e arte
Prototipi monumentali sul border statunitense-messicano
Abstract
Attraverso un'analisi interdisciplinare, il testo affronta il caso studio Prototypes, consistente nella proposta dell'artista C. Büchel di considerare i prototipi di muro di confine tra USA e Messico dei monumenti nazionali. Tramite gli strumenti teorici garantiti dai border studies, dalla filosofia analitica e dalla storia dell'arte contemporanea, lo studio avanza un'interpretazione dell'oggetto d'analisi in termini di difficult heritage (MacDonald 2008) contemporaneo e apporta alcune inedite e significative note a margine, riportando l'attenzione sui diversi livelli di lettura della vicenda.
Downloads
I dati di download non sono ancora disponibili
Riferimenti bibliografici
Amilhat Szary AL, Giraut F. (2015), Borderities and the Politics of Contemporary Mobile Borders, Palgrave Macmillan, Basingstoke.
Amilhat Szary AL. (2012), Walls and border art: the politics of art display, "Journal of Borderlands Studies", 27, 2, pp. 213-228.
Amilhat Szary AL., Fourny MC. (2010), L'art aux limites nationales. Petite lecture géopolitique et géosymbolique des productions artistiques des frontières, "Mirmanda, revista de cultura | revue de culture", 5, pp.92-109.
Anzaldúa G. (1987), Borderlands La Frontera The New Mestiza, Aunt Luke Books, San Francisco.
Brown W. (2017), Walled States, Waning Sovereignty, Zone Books, New York.
Dallen T. (1995), Political boundaries and tourism: borders as tourist attractions, "Tourism Management", 16, 7, pp. 525-532.
Dallen T. (1998), Tourism and International Borders: Themes and Issues, "Visions in Leisure and Business", 17, 3, pp. 3-7.
Dallen T. (1999), Cross-Border Partnership in Tourism Resource Management: International Parks along the US-Canada Border, "Journal of Sustainable Tourism", 7, 3-4, pp. 182-205.
Dallen T. (2000), Borderlands: An Unlikely Tourist Destination?, "IBRU Boundary and Security Bulletin", 8, 1, pp. 57-65.
Danto A. C. (1964), The Artworld, "The Journal of Philosophy", 61, 19, pp. 571-584.
Dear M. (2013), Why Walls Won't Work. Repairing the US-Mexico Divide, Oxford University Press, Oxford.
Dickie G. (1984), The Art Circle, Haven, New York.
Forest B., Johnson J. (2019), Confederate monuments and the problem of forgetting, "Cultural geographies", 26, 1, pp. 127–131.
Foucault M. (1975), Surveiller et Punir. Naissance de la Prison, Gallimar, Paris.
Frost R. (1914), North of Boston, David Nutt, London.
Ganivet E. (2019), Border Wall Aesthetics. Artworks in Border Spaces, Transcript Verlag, Bielefeld.
Jordan M. (2018) 8-Year-Old Migrant Child From Guatemala Dies in U.S. Custody, "The New York Times", 25.12.2018, https://www.nytimes.com/2018/12/25/us/guatemalan-boy-dies-border-patrol.html.
Kopan T. (2017), Trump on border wall: 'You have to be able to see through it', "CNN" 14/07/2017, (https://edition.cnn.com/2017/07/14/politics/trump-transparent-border-wall/index.html).
Kwon M. (2002), One Place after Another. Site-Specific Art and Locational Identity, MIT, Cambrige.
Lotman J. M. (1987), L'Architettura nel contesto della cultura, trad. it. Burini S., in Burini S. (1998), Il girotondo delle muse. Semiotica delle arti e della rappresentazione, Moretti & Vitali, Bergamo, pp. 38-50.
MacDonald S. (2008), Difficult Heritage. Negotiating the Nazi Past in Nuremberg and Beyond, Routledge, Abingdon.
Mumford L. (1937), The Death of the Monument, in Nicholson B., Gabo N. (a cura di) (1937), Circle: International Survey of Constructive Art, Faber and Faber, London, pp. 263-270.
Nixon Ron, Migrant Girl's 'Horrific, Tragic' Death Is Not Its Responsibility, White House Says, "The New York Times" 14.12.2018, https://www.nytimes.com/2018/12/14/us/politics/migrant-girl-dead-border-patrol.html?module=inline.
Olterman P., Where on earth is the Berlin wall? "The Guardian" 28.10.2014, https://www.theguardian.com/cities/2014/oct/28/-sp-where-on-earth-berlin-wall-25-years-fall.
Paasi A. (1998), Boundaries as Social Processes: Territoriality in the World of Flows, "Geopolitics", 3, 1, pp. 69–88.
Saltz J.,Trump's Border-Wall Prototypes: A Kind of National Monument to American Nativism, "Vulture", 17.01.2017, https://www.vulture.com/2018/01/the-border-wall-is-a-national-monument-to-trumps-nativism.html.
Schimanski J, Wolfe S. (2017), Border Aesthetics. Concepts and Intersections, Berghahn Books, New York.
Sheren I. N. (2015), Portable borders: performance art and politics on the U.S. frontera since 1984, University of Texas Press, Austin.
Shin Y. (2008), Peace and Tourism vs. Tourism and Peace: Conceptual Issues, "International Journal of Hospitality & Tourism Systems" 1, 1, pp. 25-35.
Sievers L. (2021), Purposes, Politicisation and Pitfalls of Diplomatic Gift-giving to the United Nations, "The Hague Journal of Diplomacy" 16, pp. 110-119.
Smithson R. (1967), A Tour of the Monuments of Passaic, New Jersey, "Artforum", 6, 4, pp. 52-57.
Talon-Hugon C. (2019), L'art sous contrôle. Nouvel agenda sociétal et censures militantes, Puf, Paris.
Till K. E. (2008), Artistic and activist memory-work: Approaching place-based practice, "Memory Studies", 1,1, pp. 99-113.
Vallet E. (2014), Borders, fences and walls: state of insecurity, Ashgate Publishing, Abingdon.
Wachowiak H. (2006), Tourism and Borders Contemporary Issues, Policies and International Research, Ashgate, Burlington.
Walker M., Is Donald Trump, Wall-Builder-in-Chief, a Conceptual Artist? "The New York Times" 03.01.2018, https://www.nytimes.com/2018/01/03/arts/design/is-donald-trump-wall-builder-in-chief-a-conceptual-artist.html.
Young J. E. (1992), The Counter-Monument: Memory against Itself in Germany Today, "Critical Inquiry", 18, 2, pp. 267-296.
Zukin S. (1991), Landscapes of Power: From Detroit to Disney World, Univer-sity of California Press, Berkeley.

Sitografia

MAGA - Prototypes, https://www.borderwallprototypes.org/ (ultimo accesso 21/12/2021).
Letter to Art and Cultural Institutions: Repudiate MAGA's White Supremacist US-Mexico Border Wall Prototypes as "Art", https://docs.google.com/forms/d/e1FAIpQLScQsFG24NzvMB_hbOYD3dHcV7a_QqtnwOb_kQLCsmemLQucNQ/viewform (ultimo accesso 21/12/2021).
Commission Christo with an Orange Running Fence that Separates the U.S. from Mexico, https://www.change.org/p/donald-trump-commission-christo-with-an-orange-running-fence-that-separates-the-u-s-from-mexico (ultimo accesso 21/12/2021).
Twitter, Donald Trump's Tweet (19/12/2018), https://www.presidency.ucsb.edu/documents/tweets-december-19-2018 (ultimo accesso 21/12/2021).
Twitter, Hauser&Wirth's Tweet (29/01/2018), https://twitter.com/hauserwirth/status/958074880695652354 (ultimo accesso 21/12/2021).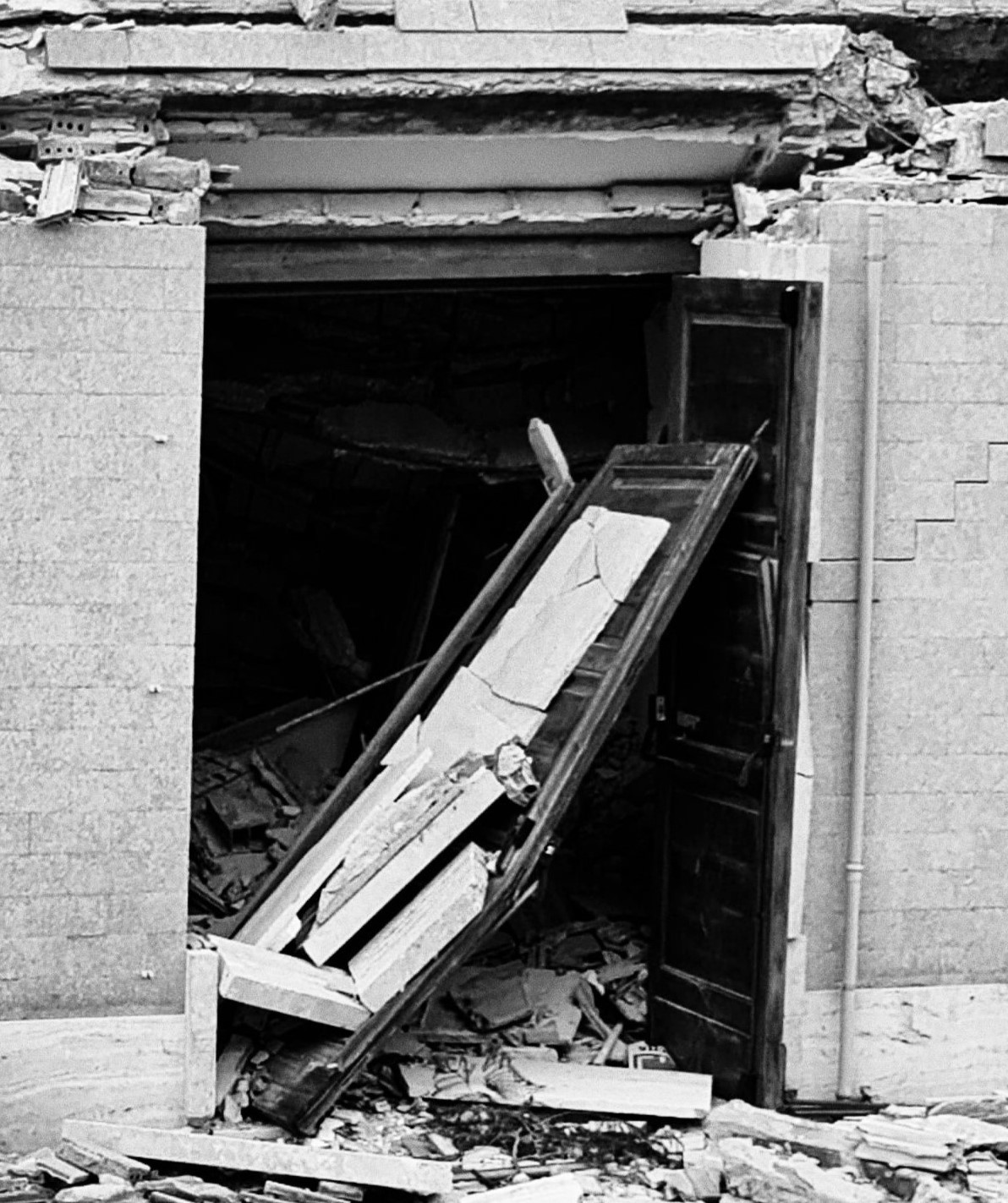 Come citare
Masala, A. (2022). Al confine tra muro e arte. Medea, 8(1). https://doi.org/10.13125/medea-5100
Copyright (c) 2022 Andrea Masala
Questo lavoro è fornito con la licenza Creative Commons Attribuzione 4.0 Internazionale.
Con la licenza CC-BY, gli autori mantengono il copyright sui propri contributi, garantendo a chiunque la possibilità di scaricare, riusare, ristampare, modificare, distribuire e/o copiare i materiali pubblicati da Medea, con la sola condizione che siano correttamente citati l'autore e il titolo della rivista.
Medea, avendo pubblicato tali contributi, si riserva il diritto di pubblicarli per intero o in parte in ristampe o in suoi numeri monografici, sia in formato elettronico sia, eventualmente, a stampa.