Dentro il confine. Le strade del legno d'olivo in Cisgiordania
Benedetta Onnis

Università di Bologna
Parole chiave:
Palestina, spazio-cidio, artigianato, mobilità, frontiere
Abstract
L'articolo parte da dati e riflessioni raccolte durante una ricerca sul campo a Beit Sahour (Cisgiordania), volta a indagare le condizioni lavorative e di vita degli artigiani che lavorano il legno d'olivo. Il presente contributo si propone di ampliare l'analisi nell'intento di tracciare il complesso quadro che agisce sulla popolazione palestinese, a livello economico e sociale, attraverso processi di esclusione ed inclusione che si integrano più che contrapporsi. Entro queste linee emerge l'intento delle politiche israeliane di esercitare il controllo sul territorio attraverso strategie di spazio-cidio (Hanafi) e sulla popolazione attraverso la disciplina della sua mobilità e l'imposizione di regimi di discriminazione interni.
Downloads
I dati di download non sono ancora disponibili
Riferimenti bibliografici
Agamben G. (2006), Che cos'è un dispositivo?, Nottetempo, Roma.
Ajluni S. (2003), The Palestinian Economy and the second Intifada, "Journal of Palestine Studies", 32, 3, pp. 64-73.
Angioni G. (2011), Fare, dire, sentire, Il Maestrale, Nuoro.
Appadurai A. (2013) ed., The social life of things: commodities in cultural perspective, Cambridge University Press, Cambridge (first published 1986).
Arendt H. (1970) On violence, Harcourt Brace and Company, New York (Sulla violenza, Ugo Guanda, Milano 1996).
Baron V. (1992), A Matter of Justice: Tax Resistance in Beit Sahour, "Nonviolent Sanctions" Albert Einstein Institution, IV, 1.
Bodei R. (2009), La vita delle cose, Laterza, Bari.
Bowman G. (1990), Christian, Muslim Palestinians confront sectarianism: Religion and Political identity in Beit Sahour, "Middle East Report", 164/165, pp. 50-53.
Braverman I. (2009), Uprooting Identities: the regulation of olives in the Occupied West Bank, "PoLAR: Political and Legal Anthropology Review", 32, 2, pp. 237-264.
Douglas M., Isherwood B. (2013), Il mondo delle cose. Oggetti, valore, consumo, Il Mulino, Bologna (ed. or. 1979).
Farsakh L. (2000), Under Siege: Closure, Separation and the Palestinian Economy, "Middle East Report", 217, pp. 22-25.
Foucault M. (2014a), Sorvegliare e punire. Nascita della prigione, Einaudi, Torino (Surveiller et punir. Naissance de la prison, Gallimard, Paris 1975).
Foucault M. (2014b), Poteri e strategie, Mimesis, Milano.
Foucault M. (2017), Sicurezza, Territorio, Popolazione. Corso al Collège de France (1977-1978), Feltrinelli, Milano (ed. or. 2004).
Frank G. (1996), Crafts production and resistance to domination in the late 20th century, "Journal of Occupational Science", 3, 2, pp. 56-64.
Galtung J. (1969), Violence, Peace and Peace Research, "Journal of Peace Research", 6, 3, pp. 167-191.
Grace A. (1990), The Tax Resistance at Bayt Sahour, "Journal of Palestine Studies", 19, 2, pp. 99-107.
Halper J. (2017), La guerra contro il popolo. Israele, i palestinesi e la pacificazione globale, Epoké, Novi Ligure (ed. or. 2015).
Handler R., Linnekin J. (1984), Tradition, genuine or spurious, "The Journal of American Folklore", 97, 385, pp. 273-290.
Hanafi S., Long T. (2010), Governance, Governmentalities and the State of Exception in the Palestinian Refugee Camps of Lebanon, "Journal of Refugee Studies", 23, 2, pp. 134-159.
Hanafi S. (2010), Spacio-cide: colonial politics, invisibility and rezoning in Palestinian territory, "Contemporary Arab Affairs", 2, 1, pp. 106-121.
Hanafi S. (2012), Explaining spacio-cide in the Palestinian Territory: colonization, separation and state of exception, "Current Sociology", 61, 2, pp. 190-205.
Hijab N. (2002), Limitations of the Oslo Accords, "Socialism and Democracy", 16, 2, pp. 17-25.
Khoury F. (2014), Research on Handicraft Industries in Bethlehem District (Bethlehem, Beit Jala and Beit Sahour), Bethlehem Chamber of Commerce & Industry.
Mauss M. (1991), Le tecniche del corpo, in M. Mauss, Teoria generale della magia e altri saggi, Einaudi, Torino (ed. or. 1950).
Miller D. (1998) a cura di, Material cultures: why some things matter, UCL Press, Londra.
Moughrabi F. (1997), A year of discovery, "Journal of Palestine Studies", 26, 2, pp. 5-15.
Remotti F. (2010), L'ossessione identitaria, Laterza, Bari.
Roy S. (1987), The Gaza Strip: A Case of Economic De-Development, "Journal of Palestine Studies", 17, 1, pp. 56-88.
Roy S. (1999), De-development Revisited: Palestinian Economy and Society Since Oslo, "Journal of Palestine Studies", 28, 3, pp. 64-82.
Roy S. (2001), Palestinian Society and Economy: The Continued Denial of Possibility, "Journal of Palestine Studies", 30, 4, pp. 5-20.
Roy S. (2012), Reconceptualizing the Israeli-Palestinian Conflict: Key Paradigm Shifts, "Journal of Palestine Studies", 41, 3, pp. 71-91.
Sayigh Y. A. (1986), The Palestinian Economy under Occupation: Dependency and Pauperization, "Journal of Palestine Studies", 15, 4, pp. 46-67.
Shils E. (1981), Tradition, Faber and Faber, Londra.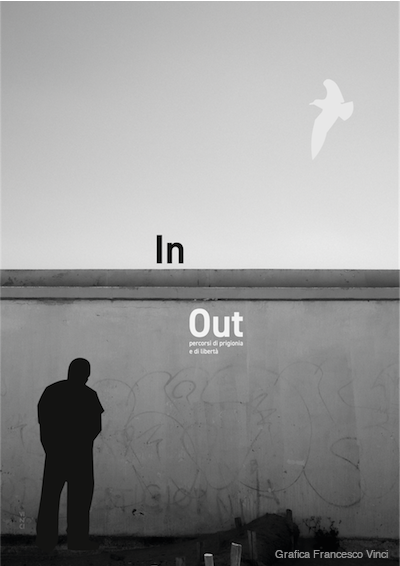 Come citare
Onnis, B. (2021). Dentro il confine. Le strade del legno d'olivo in Cisgiordania. Medea, 7(1). https://doi.org/10.13125/medea-4561
Copyright (c) 2021 Benedetta Onnis
TQuesto lavoro è fornito con la licenza Creative Commons Attribuzione 4.0 Internazionale.
Con la licenza CC-BY, gli autori mantengono il copyright sui propri contributi, garantendo a chiunque la possibilità di scaricare, riusare, ristampare, modificare, distribuire e/o copiare i materiali pubblicati da Medea, con la sola condizione che siano correttamente citati l'autore e il titolo della rivista.
Medea, avendo pubblicato tali contributi, si riserva il diritto di pubblicarli per intero o in parte in ristampe o in suoi numeri monografici, sia in formato elettronico sia, eventualmente, a stampa.