Redefining Female Desire: Angela Carter's Bloody Chamber
Abstract
This article focuses on the debate about the nature and representation of female sexual desire, on the trend to follow men patterns, who often would have been identified in pornography, involving Angela Carter's work.
This author has analyzed the issue of female desire in The Sadeian Woman, re-evaluating the use of pornography in "moral" sense, ie reversing the fundamentals and misogynistic stereotypes about the differences between the sexes.
In contrast, scholars such as Andrea Dworkin believe pornography inextricably linked to the subjugation and humiliation of the female body, while Carter, starting from the work of De Sade, reconfigures the ideas at the base of the imaginary of erotic, putting pornography "in the service" of feminine instincts liberation.
Among Carter's works that gave rise to more debates and discussions is The Bloody Chamber, a collection of rewriting fairy tales in which some stories such as The Tiger's Wife and The Company of Wolves had provoked critical reactions.
This article analyses some passages of those tales, combining them with the ideas expressed by the author in her famous essay, demonstrating the originality and unconventionality of her interpretation of female desire, subject to misunderstanding and disputes, but strongly appreciated in recent years .
Downloads
Download data is not yet available.
References
Anwell Maggie, Lolita Meets the Werewolf: The Company of Wolves
Atwood, Margaret, Running with the Tigers
Bacchilega, Christina, Postmodern Fairy Tales: Gender and Narrative Strategies
Carter, Angela, The Bloody Chamber
Carter, Angela, The Sadeian Woman: An Exercise in Cultural History
Day, Aidan, Angela Carter: "The Rational Glass"
Duncker, Patricia, Re-Imagining the Fairy Tales. Angela Carter's Bloody Chamber
Dworkin, Andrea, Pornography: Men Possessing Women
Lewallen, Avis, Wayward Girls but Wicked Women?: Female Sexuality in Angela Carter's The Bloody Chamber
Morgan, Robin , Anatomy of Freedom: Feminism
Notaro, Anna, Magiche Rifrazioni: Angela Carter e le Riscrittura della Tradizione
Willis, Ellen , Feminism, Moralism, and Pornography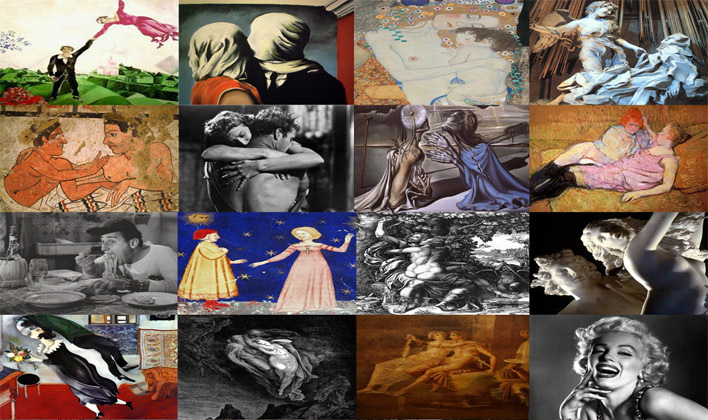 How to Cite
Abeni, S. (2014). Redefining Female Desire: Angela Carter's <i>Bloody Chamber</i&gt;. Between, 3(5). https://doi.org/10.13125/2039-6597/909
Section
The Theme of Desire
Copyright Notice

You are free to copy, distribute and transmit the work, and to adapt the work. You must attribute the work in the manner specified by the author or licensor (but not in any way that suggests that they endorse you or your use of the work).