The Simpsons' Shakespeare: Hamlet Today. Possible Meanings and Consequences of a Parodic Appropriaton
Maria Elisa Montironi

Università degli Studi di Urbino Carlo Bo
Keywords:
reception theory, Hamlet, Shakespeare's afterlife, The Simpsons, appropriation
Abstract
Within a theoretical framework which includes receptions theory and the theories on the afterlife of Shakespeare, this paper aims at illustrating how Shakespeare's Hamlet has been formatted for contemporary audience by "The Simpsons", the successful animated sitcom that shares with the English playwright more than one feature, primarily the fact of being a worldwide icon, thus a global phenomenon. First of all, the figure of Shakespeare will be described, as it is shown in many episodes of the series, among the hundreds aired till now. Furthermore, the parody of Hamlet played by the beloved and well known yellow characters of the cartoon will be described, mainly pointing out the contemporary reading of the Renaissance text, and the way in which it influences its circulation in our society.
Downloads
Download data is not yet available.
References
Bibliography
Alberti, John (ed.), Leaving Springfield. The Simpsons and the Possibility of Oppositional Culture, Detroit, Wayne State University Press, 2004.
Antinora, Sarah, "The Simpsons, gender role and witchcraft: the witch in modern popular culture", Electronic journal of theory of literature and comparative literature, 3 (2010): 115-130, http://www.raco.cat/index.php/452F/article/viewFile/208093/277271, online (last accessed 03/08/2012).
Baumgartner Jody – Jonathan S. Morris, "The Daily Show effect: candidate evaluations, efficacy, and American youth", American Politics Research, 34 (2006): 341-367.
Bristol, Michael, Big-Time Shakespeare, London-New York, Routledge, 1996.
Bryant, John L., The Fluid Text. A Theory of Revision and Editing for Book and Screen, Ann Arbor, University of Michigan Press, 2002.
Cohen, Allen Emy, "Homer Simpson: classic clown", The Simpsons Archive (1998), http://www.snpp.com/other/papers/eac.paper.html, online (last accessed 03/08/2012).
Compton, Joshua, "More than laughing? Survey of political humor effects research", Laughing Matters: humor and American politics in the media age, Eds. Jody Baumgartner – Jonathan S. Morris, New York, Routledge, 2008: 39-63.
Corcoran, Neil, Shakespeare and the Modern Poet, Cambridge, Cambridge University Press, 2010.
Cullen, Kevin, "Play on McHomer", The Simpsons Archive, The Boston Globe (2000), http://www.snpp.com/other/articles/playon.html, online (last accessed 03/08/2012).
Dane, Gabrielle, "Reading Ophelia's Madness", Exemplaria: A Journal of Theory in Medieval and Renaissance Studies, 10 (1998): 405-23.
Dawson Anthony B., "International Shakespeare", The Cambridge Companion to Shakespeare on Stage, Eds. Stanley Wells - Sarah Stanton, Cambridge, Cambridge University Press, 2002: 174-193.
De Berg, Henk, Freud's Theory and its Use in Literary and Cultural Studies Rochester, New York, Camden House, 2003.
Delaney, Tim, Simpsonology, New York, Prometheus Books, 2008.
Dobson, Michael, The Making of the National Poet: Shakespeare, Adaptation and Authorship 1660-1769, Oxford, Oxford University Press, 1992.
Fernández, Jósé Ramón Díaz, "Richard III on screen: an annotated bibliography", Shakespeare on Screen. Richard III, Eds. Sarah Hatchuel – Nathalie Vienne Guerrin, Rouen, Publications de l'Université de Rouen, 2003: 281-322.
Genette, Gérard, Palimpsests, Seuil, Paris, 1982.
Gray, Jonathan, Watching with The Simpsons. Television, parody and intertextuality, New York, Routledge, 2006.
Hawkes, Terence, Meaning by Shakespeare, London-New York, Routledge, 1992.
Henry, Matthew, "The Triumph of Popular Culture, Situation Comedy, Postmodernism and The Simpsons", Studies in Popular Culture, 1 (1994): 85-99.
Heinemann, Margot, "How Brecht read Shakespeare", Political Shakespeare, Eds. Jonathan Dollimore - Alan Sinfield, Manchester, Manchester University Press, 19963: 226-254.
Hutcheon, Linda, A Theory of Adaptation, London, Routledge, 2006.
Iyengar, Shanto - Donald R. Kinder, News That Matters: television and American opinion, Chicago, Chicago University Press, 1987.
Kerrigan, John, Revenge Tragedy, Oxford, Clarendon Press, 1996.
Keslowitz,Steven, The World According to the Simpsons, Chicago, Source Books, 2006.
Kidnie, Margareth J., Shakespeare and the Problem of Adaptation, New York, Routkedge, 2009.
Kippen, Alexander, "Writing for The Simpsons", Creative Screenwriting, 6 (1999): 66-68.
Korte, Dan, "The Simpsons as quality television", The Simpsons Archive (1997), http://www.snpp.com/other/papers/dk.paper.html, online (last accessed 03/08/2012).
Kott, Jan, Shakespeare Our Contemporary, London, Routledge, 1991 [1964].
Lanier, Douglas, "Drowning the Book: Prospero's Books and the Textual Shakespeare", Shakespeare, Theory and Performance, Ed. James C. Bulman, London, Routledge, 1996: 187-209.
Lanier, Douglas, "Shakespeare™", The Cambridge Companion to Shakespeare and Popular Culture, Ed. Robert Shaughnessy, Cambridge, Cambridge University Press, 2007: 93-113.
Lanier, Douglas, Shakespeare in Modern Popular Culture, Oxford, Oxford University Press, 2002.
Massai, Sonia, "Definign local Shakespeares", World-wide Shakespeares, Ed. Sonia Massai, London, Routledge, 2005: 3-11.
Moy, Patricia - Michael A. Xenos – Verena K. Hess, "Priming effects of late night comedy", International Journal of Public Opinion Research, 18 (2005): 198-210.
Ortved, John, The Simpsons: an uncensored, unauthorized history, New York, Faber and Faber, 2009.
Pugliatti, Paola, Shakespeare and the Just War Tradition, Farnham, Ashgate, 2010.
Purcell, Stephan, Popular Shakespeare. Simulation and Subversion on the Modern Stage, London, Palgrave Macmillan, 2009.
Stone James W., "Androgynous 'Union' and the Women in Hamlet", Shakespeare Studies, 23 (1995): 71-99.
Turner, Chris, Planet Simpson. How a Cartoon Masterpiece Defined a Generation, New York, Paw Prints, 2010.
Waltonen, Karma – Denise Du Vernai, The Simpsons in the Classroom. Embiggening the Learning Experience with the Wisdom of Springfield, Jefferson, McFarland, 2010.
Waters, Harry, (1990), "Family Feuds", Newsweek, 23 (1990): 58-62.
Weinstein, David, "Of Mice and Bart: The Simpsons and the Postmodern", Postmodernism in Cinema, Ed. Cristina Degli Esposti, Oxford-New York, Berghahn Books, 1998: 61-72.
White, Kenneth Michael – Mirya Holman, "Pop Culture, Politics, and America's Favorite Animated Family: Partisan Bias in The Simpsons?", Studies in Popular Culture, 34 (2011): 87-107.
Yang, Lingui, "Cognition and recognition: Hamlet's Power of Knowledge", Foreign Literature Studies, 28 (2006): 1-14.
Web-sites and blogs
"The Simpsons and Shakespeare a love affair", Transmedial Shakespeare. Studying Shakespeare beyond his text, http://transmedialshakespeare.wordpress.com/2011/03/18/the-simpsons-and-shakespeare-love-affair/, web
"Ghostbusters, the modern-day Hamlet", http://thatguywiththeglasses.com/blogs/entry/ghostbusters-the-modern-day-hamlet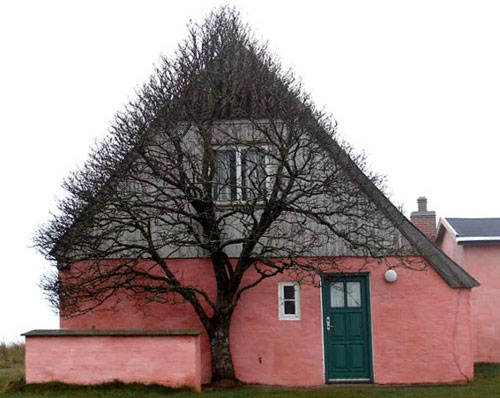 How to Cite
Montironi, M. E. (2012). The Simpsons' Shakespeare:<i> Hamlet </i&gt; Today. Possible Meanings and Consequences of a Parodic Appropriaton. Between, 2(4). https://doi.org/10.13125/2039-6597/690
This work is licensed under a Creative Commons Attribution-NonCommercial 4.0 International License.
Copyright Notice

You are free to copy, distribute and transmit the work, and to adapt the work. You must attribute the work in the manner specified by the author or licensor (but not in any way that suggests that they endorse you or your use of the work).