Marginal Spaces of an Eccentric Character: the Adaptation of the Novel Totò il buono
Matteo Martelli

University of Urbino
Keywords:
Character, Italian literature, Cinema, Adaptation, Fiction, Marginality, Grotesque
Abstract
The study suggests an analysis of the adaptation of character by the novel of Cesare Zavattini Totò il buono to Vittorio De Sica's film Miracolo a Milano, and focuses on representation of goodness, as eccentric quality that the texts connect with the fictional word of Totò. Particularly if both works show the character linked at marginal spaces in relation at culture of destination, their suggestions are not equivalent. The essay illustrates how adaptation reworks the idea of novel (where marginality is connected with nature and asocial space) by the point of view of grotesque to clime its utopia and valorize popular and folkloric culture according with neorealist interpretation of Zavattini.
Downloads
Download data is not yet available.
References
Ajello, Epifanio, "Elogio del personaggio strambo. Per Gianni Celati ed Ermanno Cavazzoni", Studi novecenteschi, XXXVIII, 81 (2011): 185-198.
Astruc, Rémi, Le Renouveau du grotesque dans le roman du XXe siècle. Essai d'anthropologie littéraire, Paris, Éditions Classique Garnier, 2010.
Bachtin, Michail, Tvorčestvo Fransua Rable i narodnaja kul'tura sredneveskov'ja i Renessansa, Moskva 1965, trad. it. L'opera di Rabelais e la cultura popolare. Riso, carnevale e festa nella tradizione medievale e rinascimentale, Torino, Einaudi, 1979.
Cassarini, Maria Carla, Miracolo a Milano di Vittorio De Sica. Storia e preistoria di un film, Genova, Le Mani – Microart's Edizioni, 2000.
Celati, Gianni, "Il corpo comico nello spazio", Il verri, 3 (novembre 1976): 22-32.
Cirillo, Silvana (ed.), Le verità di Zavattini, Roma, Bulzoni, 2000.
Id., Nei dintorni del surrealismo. Da Alvaro a Zavattini: umoristi, balordi e sognatori nella letteratura italiana del Novecento, Roma, Editori Riuniti, 2006.
D'Angeli, Concetta – Paduano, Guido, Il comico, Bologna, Il Mulino, 1999.
De Gaetano, Roberto, Il corpo e la maschera. Il grottesco nel cinema italiano, Roma, Bulzoni, 1999.
De Santi, Gualtiero, Ritratto di Zavattini scrittore, Reggio Emilia, Aliberti, 2002.
Id., Vittorio De Sica, Milano, Il Castoro, 2003.
De Santi, Gualtiero – De Sica, Manuel (eds.), Miracolo a Milano di Vittorio De Sica. Testimonianze, sopraluoghi, interventi, Roma, Editoriale Phanteon, 1999.
Douglas, Mary, Purity and Danger. An Analysis of Concepts of Pollution and Taboo, New York, Praeger, 1966, trad. it. Purezza e pericolo. Un'analisi dei concetti di contaminazione e tabù, Bologna, Il Mulino, 1975.
Eder, Jens, "Understanding character", Projections, 4.1 (Summer 2010): 16-40
Ercole, Pierluigi, "Il miracolo della 'leggera'. Fantastico e popolare in Miracolo a Milano", «Diviso in due». Cesare Zavattini: cinema e cultura popolare, Ed. Pierluigi Ercole, Reggio Emilia, Edizioni Diabasis, 1999: 120-134.
Falaschi, Giovanni, "Za e Bompiani: crisi e speranza negli anni di guerra", La verità di Zavattini, Ed. Silvana Cirillo, Roma, Bulzoni, 2000: 121-129.
Id., "Alla scoperta dell'Italia e degli italiani: Zavattini e altri autori (1944-1963)", Cuadernos de Filologìa Italiana, 14 (2007): 173-185.
Fumagalli, Armando, I vestiti nuovi del narratore. L'adattamento da letteratura a cinema, Milano, Il Castoro, 2004.
Gambetti, Giacomo, Zavattini mago e tecnico, Roma, Gremese, 2009.
Gaudreault, André, Du littéraire au filmique. Système du récit, Paris, Meridiens Klincksieck, 1989, trad. it. Dal letterario al filmico. Sistema del racconto, Torino, Lindau, 2006.
Jouve, Vincent, L'effet-personnage dans le roman, Paris, Presses Universitaires de France, 1992.
Lancioni, Tarcisio, Immagini narrate. Semiotica figurativa e testo letterario, Milano, Mondadori education, 2009.
Richter, Dieter, La luce azzurra. Saggi sulla fiaba, Milano, Mondadori, 1995.
Testa, Enrico, Eroi e figuranti. Il personaggio nel romanzo, Torino, Einaudi, 2009.
Turner, Victor, The Ritual Process: Structure and Anti-Structure, Chicago, Aldine Pub. Co., 1969, trad. it. Il processo rituale. Struttura e antistruttura, Brescia, Morcelliana, 1972.
Id., From Ritual to Theatre. The Human Seriousness of Play, New York, Performing Art Journal Publications, 1982, trad. it. Dal rito al teatro, Bologna, Il Mulino, 1986.
Zavattini, Cesare, Opere 1931-1986, Ed. Silvana Cirillo, Milano, Bompiani, 2001.
Id., Opere. Cinema, Eds. Valentina Fortichiari e Mino Argentieri, Milano, Bompiani, 2002.
Filmography
Miracolo a Milano, Dir. Vittorio De Sica, Italia, 1951.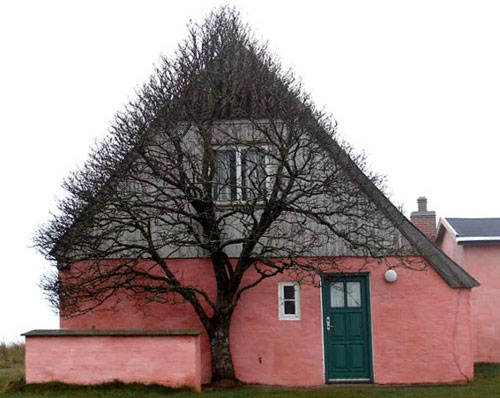 How to Cite
Martelli, M. (2012). Marginal Spaces of an Eccentric Character: the Adaptation of the Novel Totò il buono. Between, 2(4). https://doi.org/10.13125/2039-6597/675
Copyright Notice

You are free to copy, distribute and transmit the work, and to adapt the work. You must attribute the work in the manner specified by the author or licensor (but not in any way that suggests that they endorse you or your use of the work).