Water and Time's Illusion: Two Purāṇic Tales from Bertolucci's Films
Alessandro Cimino

Università degli studi di Napoli L'Orientale
Keywords:
Bertolucci, Purana, Time, Illusion, Maya
Abstract
In Bernanrdo Bertolucci's film Prima della Rivoluzione (1964) is narrated an Indian tale about time's flimsiness; in 2002 the same film-maker realized a short on the same theme, Histoire d'eaux, for the collective cine-production Ten Minutes Older: The Cello. Nobody has never observed that same tales very similar to Bertolucci's one in the up-mentioned films are narrated also in two ancient Sanskrit works: the Brahmapurāṇa and the Varāhapurāṇa. The cited tale in Bertolucci's two films should prove the fact that time is an illusion, a false perception. In the up-mentioned Sanskrit works this theme is more complex, it would demonstrate that not only time's perception doesn't exist, but also that every perception is flimsy including everyone's perception of life. The theoretical constant between all these literary and cine narrations stays at the particular water's symbology containing the emblem of the continuous and, at the same time, fixed becoming. This essay ought to analyse the narrative and ideological evolution of the Indian tale, the stylistic variations found among the individual claims of the story, both in the Sanskrit literature and in Bertolucci's cine-production, as well as the intermedial translations from a code to another one.
Downloads
Download data is not yet available.
References
Ali, Syed Muzafer, The geography of the Puranas, New Delhi, People's Publishing House, 1966.
Aprà, Adriano (ed.), Bernardo Bertolucci. Il cinema e I film, Venezia, Marsilio, 2011.
Aronowitz, Stanley, "Film: The Art Form of Late Capitalism", Social Text, 1 (1979): 110-129.
Bertolucci, Bernardo, La mia magnifica ossessione. Scritti, ricordi, interventi (1962-2010), Milano, Garzanti, 2010.
Bhardwaj, Surinder Mohan, Hindu Places of Pilgrimage in India (A Study in Cultural Geography), Berkeley, University of California Press, 1973.
Boccali, Giuliano - Piano, Stefano - Sani, Severino, Le letterature dell'India, Torino, Utet, 2000.
Bragin, John - Bertolucci, Bernardo, "A Conversation with Bernardo Bertolucci", Film Quarterly, 20.1 (1966): 39-44.
Brahmapurāṇa, 2 vols. set, edited by Ranganatha Sri, Bombay, Venkateshwar Steam Press, 1906.
Brahmapurāṇa, 4 vols. set, translated by a board of scholars, Delhi, Motilal Banarsidass, 1986.
Dange, Sadashiv Ambadas, Encyclopaedia of Puranic Beliefs and Practices, 5 vols. set, Delhi, Nadarang, 1988.
De Vincenti, Giorgio, Il concetto di modernità nel cinema, Parma, Pratiche, 1993.
De Vincenti, Giorgio (ed.), Bernardo Bertolucci, Venezia, Marsilio, 2012.
Dimmit, Cornelia Church - Van Buitenen, Johannes Adrianus Bernardus, Classical Hindu Mythology. A reader in the Sanskrit Purāṇas, Philadelphia, Temple University Press, 1978.
Doniger, Wendy, I miti degli altri. La caverna degli echi, Milano, Adelphi, 2003.
Doniger, Wendy, La differenza sdoppiata. Identità sessuale e mito nella Grecia e nell'India antiche, Milano, Adelphi, 2009.
Farquhar, John Nicol, An Outline of the Religious Literature of India, Oxford, Oxford University Press, 1920.
Gentry, Ric – Storaro, Vittorio, "Writing with Light: An Interview with Vittorio Storaro", Film Quarterly, 48.2 (1994-1995): 2-9.
Greene, Naomi, "Esthetics and Politics in Cinematic Language", Sub-Stance, 3.9 (1974): 137-143.
Hopkins, Edward Washburn, Epic Mythology, Delhi, Indological Book House, 1968.
Jameson, Fredric, The Geopolitical Aesthetic. Cinema and Space in the World System, Bloomington, Indiana University Press, 1992.
Kline, Thomas Jefferson, "The Absent Presence: Stendhal in Bertolucci's Prima della rivoluzione", Cinema Journal, 23.2 (1984): 4-28.
Kline, Thomas Jefferson, I film di Bernardo Bertolucci, Roma, Gremese Editore, 1994.
Kumar, Savitri Vijaya, The Paurāṇic Lore of Holy Water-places, Delhi, Munshiram Manoharlal, 1983.
Mani, Vettam, Purāṇic Encyclopaedia, Delhi, Motilal Banarsidass, 1975.
Monier Williams, Monier, Religious Thought and Life in India, London, John Murray, 1883.
Rocher, Ludo, The Purāṇas, Wiesbaden, Otto Harrassowitz, 1986.
Santovetti, Francesca, "L'angoscia e la rivoluzione: Bernardo Bertolucci e il cinema di poesia", MLN, 108.1 (1993): 152-166.
The Hundred Thousand Songs of Milarepa, translated and annotated by Garma C. C. Chang, New York, Oriental Studies Foundation, 1962.
Thomas, John, "Before the Revolution (Prima della Rivoluzione) by Bernardo Bertolucci", Film Quarterly, 20.1(1966): 55-57.
Thomas, Paul, Epics, myths and legends of India, Bombay, D. B. Taraporevala Sons & Co., 1989.
Tibet's great yogī, Milarepa : a biography from the Tibetan, edited by W. Y. Evans-Wentz, London, Oxford University Press, 1928.
Varāhapurāṇa, 2 vols. set, critically edited by Anand Swarup Gupta, Varanasi, All-India Kashiraj Trust, 1981.
Varāhapurāṇa, 2 vols. set, translated by S. Venkitasubramonia Iyer, Delhi, Motilal Banarsidass, 1985.
Vita di Milarepa. I suoi delitti, le sue prove, la sua liberazione, a cura di Jaques Bacot, Milano, Adelphi, 1991.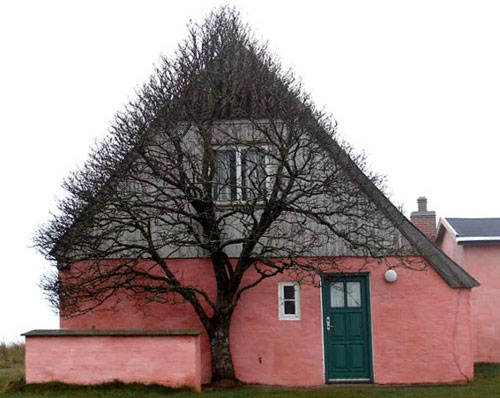 How to Cite
Cimino, A. (2012). Water and Time's Illusion: Two Purāṇic Tales from Bertolucci's Films. Between, 2(4). https://doi.org/10.13125/2039-6597/609
Copyright Notice

You are free to copy, distribute and transmit the work, and to adapt the work. You must attribute the work in the manner specified by the author or licensor (but not in any way that suggests that they endorse you or your use of the work).