Gaze as a Device of Estrangement in the Short Story "Il silenzio della ragione" by Anna Maria Ortese
Davide Belgradi

Università degli Studi di Udine
Keywords:
Šklovskij, Estrangement, Anna Maria Ortese, Gaze, Feminist critique
Abstract
The essay adapts Viktor Šklovskij's (1917) concept of estrangement to the literary analysis of a short story by Anna Maria Ortese, Il silenzio della ragione (1953). Our hypothesis is that some types of literary voyeurism work as a device of estrangement, especially when a female-subject turns into the object of the gaze drive. Three voyeuristic examples are analyzed to show different outsets of estrangement in accordance with the type of the gaze that defines the relation between the "I" and the "Other" (thought of in a Lacanian sense). Descriptions are designed to undermine the narrative reality and to reveal it again, but in an unusual way. Reconsidered from this perspective, the story shows not only a problematic social cross-section, but also a patriarchal symbolic architecture in which a woman always plays the role of the Other. This is particularly striking if applied to visual dynamics in tune with feminist critique. The main idea is that in texts such as Ortese's, estrangement is an outcome of voyeurism, and the narration can become a way to interrupt the repetition of an automatic patriar-chal architecture.
Downloads
Download data is not yet available.
References
Annovi, Gian Maria - Ghezzo, Flora, Anna Maria Ortese: Celestial Geographies, Toronto, University of Toronto Press, 2015.
Arendt, Hannah, The Human Condition, Chicago, University of Chicago Press, 1958.
Baldi, Andrea, "Infelicità senza desideri: 'Il mare non bagna Napoli' di Anna Maria Ortese", Italica, 77.1 (2000): 81-104.
Id., "Ortese's Naples: Urban Malaise through a Visionary Gaze", in J. Smarr-D. Valentini (ed.), Italian women and the City, Teaneck, Fairleigh Dickinson University Press, 2002, pp. 215-38.
Id., La meraviglia e il disincanto, Casoria, Loffredo, 2010.
Id., "Guardare Napoli "nelle sue crepe": Anna Maria Ortese e il gruppo Sud", in D. Cerrato (ed.), Escritoras y personajes femininos en relación, Madrid, Dykinson, 2021.
Bazzoni, Alberica, "Il genere della letteratura: scuola e università", La Balena Bianca, 2 novembre 2017. https://www.labalenabianca.com/2017/11/02/genere-della-letteratura-44-le-scrittrici/ (ultimo accesso: 02/05/22).
Ead., "Anna Maria Ortese e 'il problema dell'esistenza'. Quando la bestia parla", in A. Bubba (ed.), La grande iguana. Scenari e visioni a vent'anni dalla morte di Anna Maria Ortese, Atti del Convegno Internazionale (Roma, 4-6 giugno 2018), Roma, Aracne, 2020: 73-81.
Bentham, Jeremy, The Panopticon Writings, London, Verso, 2011.
Berger, John, Ways of seeing, London, Penguin Books, 1972.
Braidotti, Rosi, Nomadic Subjects: Embodiment and Sexual Difference in Contemporary Feminist Theory, New York, Columbia University Press, 1994.
Butler, Judith, Questione di genere. Il femminismo e la sovversione dell'identità, Roma, Laterza, 2017.
Calvino, Italo, Lettere 1940-1985, Milano, Mondadori, 2000.
Cavarero, Adriana, "Il pensiero femminista. Un approccio teoretico", in A. Cavarero - F. Restaino, Le filosofie femministe, Milano, Mondadori, 2009: 78-115.
Cixous, Hélène, Le rire de la Méduse et autres ironies, Paris, Galilée, 2013.
Clerici, Luca, "Ritratti critici di contemporanei. Anna Maria Ortese", Belfagor, 46.4 (1991): 401-17.
Id., Apparizione e visione: vita e opere di Anna Maria Ortese, Milano, Mondadori, 2002.
Contarini, Silvia, "Tra cecità e visione. Come leggere 'Il mare non bagna Napoli' di Anna Maria Ortese", Chroniques Italiennes, 5 (2004): 1-13.
Culler, Jonathan, On Deconstruction, New York, Cornell University Press, 2008.
Della Colletta, Cristina, "Scrittura come utopia: La lente scura di Anna Maria Ortese", Italica, 76.3 (1999): 371-88.
Ead., "Biographies of Displacement and the Utopian Imagination: Anna Maria Ortese, Hannah Arendt, and the Artist as 'Conscious Pariah'", in G.M. Annovi - F. Ghezzo (ed.), Anna Maria Ortese: Celestial Geographies, Toronto, University of Toronto Press, 2015, pp. 112-39.
De Gasperin, Vilma, "Realist Short Stories", in Ead., Loss and the Other in the Visionary Work of Anna Maria Ortese, Oxford, Oxford University Press, 2014: 106-50.
Derrida, Jacques, Marges de la Philosophie, Paris, Les Édition de Minuit, 1972.
Farnetti, Monica, Anna Maria Ortese, Milano, Mondadori, 1998.
Ead., "I romanzi di Anna Maria Ortese", in A. M. Ortese, Romanzi, vol. 1, Milano, Adelphi, 2002: IX-LXIX.
Fiore, Antonio, "L'abiura della Ortese. «Rinnego quel libro»", Corriere del Mezzogiorno, 03/02/1998.
Foucault, Michel, La vie des hommes infâmes, in Dits et écrits, II, Paris, Gallimard, 2001, pp. 237-53.
Frizzi, Adria, "Performance, or Getting a Piece of the Other, or in the Name of the Father, or the Dark Continent of Femininity, or Just like a Woman: Anna Maria Ortese's 'L'iguana'", Italica, 79.3 (2002): 379-90.
Gabbani, Carlo, "Epistemologia, straniamento e riduzionismo", Annali del Dipartimento di Filosofia, 17 (2011): 95-134.
Gessert, Astrid, Exploring Transgression from a Lacanian Perspective, in D. Caine - C. Wright, Perversion now!, London, Palgrave Macmillan, 2017: 35-44.
Gibson, James Jerome, The Perception of the Visual World, Boston, Houghton Miffin, 1950.
Id., The Theory of Affordance, in The Ecological Approach to Visual Perception, New York, Taylor&Francis Group, 1968, pp. 127-43.
Ginzburg, Carlo, "Straniamento. Preistoria di un procedimento letterario", in Occhiacci di legno. Nove riflessioni sulla distanza, Milano, Feltrinelli, 1998: 15-39.
Iovino, Serenella, "Loving the Alien. Ecofeminism, Animals, and Anna Maria Ortese's Poetics of Otherness", Feminismo/s, 22 (2013): 177-203.
Irigaray, Luce, Speculum. L'altra donna, trad. it. L. Muraro, Milano, Feltrinelli, 1975.
Lacan, Jacques, "Lo stadio dello specchio come formatore della funzione dell'io", in Scritti, Torino, Einaudi, 1974: 87-94.
Id., Il Seminario. Libro XI. I quattro concetti fondamentali della psicanalisi, Torino, Einaudi, 2003.
Id., Il seminario. Libro VII. L'etica della psicoanalisi (1959-1960), Torino, Einaudi, 2008.
La Capria, Raffaele, "Il mare non bagna Napoli?", L'armonia perduta, Milano, Rizzoli, 1999: 69-79.
Manetti, Beatrice, "Il dettato dell'ombra. La scrittura autobiografica di Anna Maria Ortese", Paragone, 62.3 (2011): 104-22.
Marzano, Pasquale, "Il male che coglie Napoli: nomi, luoghi e personaggi in Anna Maria Ortese", Il nome nel testo, 6 (2004): 141-58.
Mozzillo, Attanasio, I ragazzi di Monte di Dio. Una cronaca napoletana degli anni Cinquanta, Cava dei Tirreni, Avagliano, 1995.
Ortese, Anna Maria, "Presentazione", in Il mare non bagna Napoli, Firenze, La Nuova Italia, 1979: V-VIII.
Ead., Corpo celeste, Milano, Adelphi, 1997.
Ead., Il mare non bagna Napoli, Milano, Adelphi, 2008.
Pietrantonio, Vanessa, "Lo specchio straniante. Sullo sguardo di Anna Maria Ortese", Griseldaonline, 12 (2012): 1-11.
Seno Reed, Cosetta, "Anna Maria Ortese: 'Un paio di occhiali' e 'Interno familiare'. Due diversi tipi di estraniamento", Rassegna europea di letteratura italiana, 20 (2002): 131-42.
Ead., "Ortese e il fantastico: una prospettiva femminile", Rassegna europea di letteratura italiana, 36 (2010): 129-40.
Sgavicchia, Siriana, "Straniamento e utopia negli scritti di viaggio di Anna Maria Ortese", in C. Serafini (ed.), Parola di scrittore. Letteratura e giornalismo nel Novecento, Roma, Bulzoni, 2010: 71-81.
Šklovskij, Viktor, "L'arte come procedimento", in I formalisti russi. Teoria della letteratura e metodo critico, ed. T. Todorov, Torino, Einaudi, 1968: 73-95.
Zaganelli, Giovanna - Marino, Toni, Dispositivi della visione, ambienti ed embodiment nella letteratura femminile, LEA – Lingue e letterature d'Oriente e d'Occidente, 8 (2019): 475-91.
Žižek, Slavoj, The sublime Object of Ideology, London, Verso, 2009.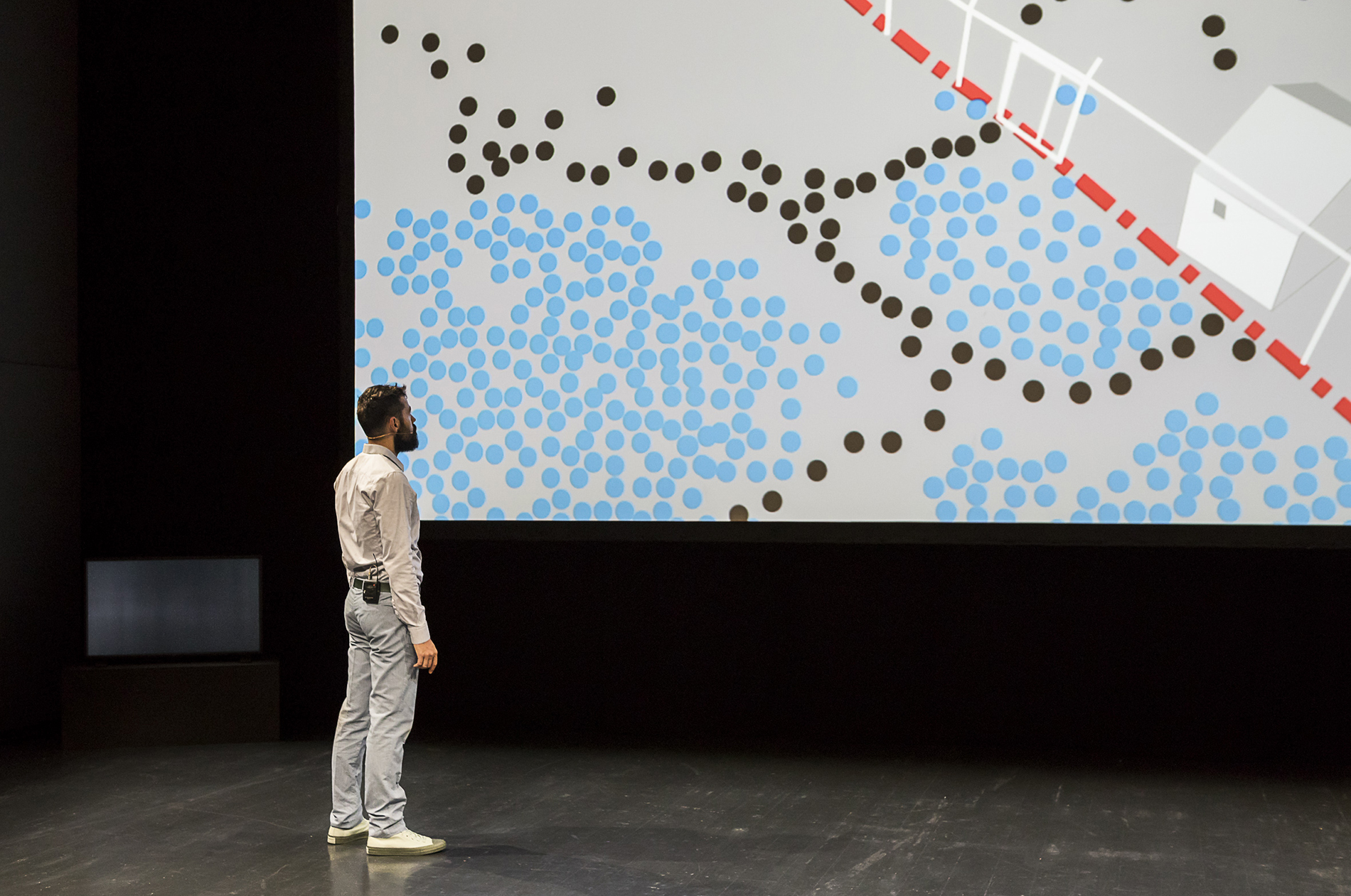 How to Cite
Belgradi, D. (2022). Gaze as a Device of Estrangement in the Short Story "Il silenzio della ragione" by Anna Maria Ortese. Between, 12(23), 69-91. https://doi.org/10.13125/2039-6597/4967
Copyright (c) 2022 Davide Belgradi
This work is licensed under a Creative Commons Attribution-NonCommercial 4.0 International License.
Copyright Notice

You are free to copy, distribute and transmit the work, and to adapt the work. You must attribute the work in the manner specified by the author or licensor (but not in any way that suggests that they endorse you or your use of the work).