Reclusions and Rewritings. From X. de Maistre's Voayage Autour de ma Chambre to G. Simenon's La Cage de Verre
Keywords:
Literature, Literary criticism, Art, History, Society
Abstract
This essay focuses on the theme of closed spaces in literature and art through nine points, dedicated to as many forms of confinement within a precise positioning offered by the extension of the room. Therefore, nine rooms, chambers or small rooms accommodating writers and artists over a span of about seven centuries
Downloads
Download data is not yet available.
References
Agamben, Giorgio, Stanze. La parola e il fantasma nella cultura occidentale, Torino, Einaudi, 1977.
Agamben, Giorgio, Studiolo, Torino, Einaudi, 2019.
Benjamin, Walter, "Esperienza e povertà", Aura e choc. Saggi sulla teoria dei media, Torino, Einaudi 2012.
Id., Das Passagen-Werk (1982), trad. it. di Antonella Moscati, Parigi capitale del XIX secolo, Torino, Einaudi, 1986.
Benvenuto, Sergio, "Nell'arte, l'essenziale non è l'essenza", Antinomie, 6 ottobre 2020, https://antinomie.it/index.php/2020/10/06/nellarte-lessenziale-non-e-lessenza/ (ultimo accesso 2021-09-10).
Bolzoni, Lina, La stanza della memoria. Modelli letterari e iconografici nell'età della stampa, Torino, Enaudi, 1995.
Bousquet, Joë, "Quand l'âme eut froid", La Connaissance du soir (1947), Paris, Gallimard, 2008.
Bulgheroni, Marisa, Le farfalle color di zolfo, prefazione a Woolf, Virginia, Una stanza tutta per sé, Milano, Feltrinelli, 2011.
Brombert, Victor, La prison romantique. Essai sur l'imaginaire, José Corti, Paris, 1975; trad. it. di Aldo Pasquali, La prigione romantica, Bologna, Il Mulino, 1991.
Caruso, Eduardo, Starobinski lettore di Rousseau e Montaigne (2017), https://bibliofilosofiamilano.files.wordpress.com/2017/05/12-eduardo-caruso.pdf
Dhalberg, John, An imagined city, Stockholm, The artist and art and therapy publishing, 2018.
Garrone, Nico, "Un obiettore alle Crociate", La Repubblica, 8 marzo 1997.
Maurice Merleau-Ponty, Le visible et l'invisible (1964), trad. it. di Andrea Bonomi, Il visibile e l'invisibile, Milano, Bompiani, 2007.
de Maistre, Xavier, Voyage aotour de ma chambre (1794), trad. it. Il giro della stanza, Pavia, La Grande Illusion, 2019.
de Montaigne, Michel, Saggi, trad. it. di Fausta Garavini, a cura di André Tournon, Milano, Bompiani, 2012.
Nesi, Cristina, "Trasparenza, architettura e industria degli anni Cinquanta raccontate da Ottiero Ottieri", Notos, 4 (2017), doi: 10.34745/numerev_084.
Ottieri, Ottiero, Donnarumma all'assalto (1959), in Opere scelte, a cura di G. Montesano, M.P. Ottieri, C. Nesi, Milano, Mondadori, 2009.
Painter, George D., Marcel Proust: a biography (1959-1965), trad. it. di Elena Vaccari Spagnol e Vittorio Di Giuro, Marcel Proust, Feltrinelli, Milano 1965.
Petrarca, Francesco, Canzoniere, testo critico e introduzione di Gianfranco Contini, annotazioni di Daniele Ponchiroli, Torino, Einaudi, 1964.
Ricci, Barbara, "«Questa non è una poltrona». Le indecifrabili cose di casa: Marinetti, De Chirico, Savinio", Fillide, 16, aprile 2018, https://www.fillide.it/index.php/archivio/19-articoli/407-barbara-ricci-questa-non-e-una-poltrona-le-indecifrabili-cose-di-casa-marinetti-de-chirico-savinio.
Rosa, Fabio, "Cameretta con vista. Un ritratto di Petrarca", Atti dell'Accademia Roveretana degli Agiati, a. 255 (2005), ser. VIII, vol. V, A, fasc. I: 69-86.
Sartre, Jean-Paul, L'être et le néant (1943), trad. it. di Giuseppe Del Bo, L'essere e il nulla, Milano, Il Saggiatore, 2008.
Starobinski, Jean, Montaigne en mouvement (1992), trad. it. di Mario Musacchio, Montaigne. Il paradosso dell'apparenza, Bologna, Il Mulino, 1984.
Weil, Simone – Bousquet, Joë, Corrispondenza, seguito da Progetto di una formazione di infermiere di prima linea, a cura di Adriano Marchetti, SE, Milano, 1994.
Woolf, Virginia, A Room of One's Own (1929), trad. it. di Armanda Guiducci, Una stanza tutta per sé, Newton Copton, Roma, 1993.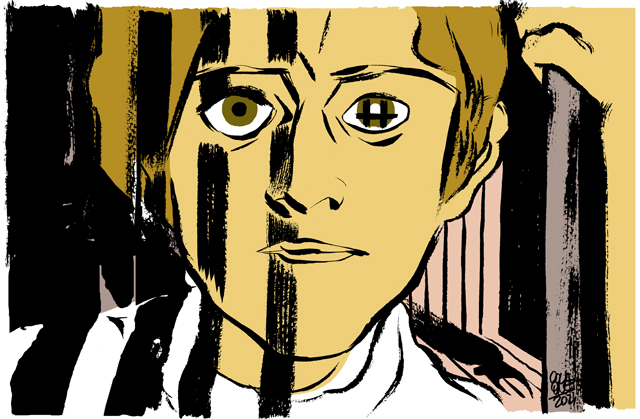 How to Cite
Magrelli, V. (2021). Reclusions and Rewritings. From X. de Maistre's <em>Voayage Autour de ma Chambre</em> to G. Simenon's <em>La Cage de Verre</em&gt;. Between, 11(22), 139-154. https://doi.org/10.13125/2039-6597/4572
Copyright (c) 2021 Valerio Magrelli
This work is licensed under a Creative Commons Attribution-NonCommercial 4.0 International License.
Copyright Notice

You are free to copy, distribute and transmit the work, and to adapt the work. You must attribute the work in the manner specified by the author or licensor (but not in any way that suggests that they endorse you or your use of the work).