Towards the «undiscovered depth of the self». De Roberto and fin-de-siècle psychology
Claudia Carmina

Dipartimento di Scienze Umanistiche, Università di Palermo
Keywords:
Psychology, De ROberto, Involuntary Pulsion, Unconscious, Verism
Abstract
The paper aims to analyse the ways of representing and investigating the «depth of the unconscious» in the work of Federico De Roberto, in the wake of the achievements of contemporary science and psychology. De Roberto investigates not only the dynamics of biological inheritance, but also the hidden mechanisms of the psyche. His characters are unable to govern themselves as they are acted upon by irrational and involuntary impulses. Ahead of Modernism, De Roberto is convinced that representation of reality is always partial, because it is filtered through the distorting lens of subjectivity. His long essay L'Amore. Fisiologia - Psicologia - Morale is an encyclopedic work of dissemination and discussion of experimental psychology studies, and offers a privileged lens to investigate the intersections between literature, psychology, biology, zoology and sociology. In this book, De Roberto sketches a perturbing image of the 'non-conscious', marked by conflict and agitated by an indistinct magma of confused and primordial drives.
Downloads
Download data is not yet available.
References
Aloisi, Alessandra, "Francesco Soave and the Unconscious of the Somnambulist, Dreams, Madness, and Distraction in Eighteenth-Century Italy", Archaeology of the Unconscious, Italian Perspectives, Eds. A. Aloisi - F. Camilletti, London - New York, Routledge, 2019: 33-49.
Aloisi, Alessandra - Camilletti, Fabio (eds.), Archaeology of the Unconscious, Italian Perspectives, London - New York, Routledge, 2019.
Baglioni, Guido, L'ideologia della borghesia industriale nell'Italia liberale, Torino, Einaudi, 1974.
Bourget, Paul, Essais de psychologie contemporaine, Paris, Lemerre, 1883.
Carmina, Claudia, "Il trattato L'Amore e la 'legge dell'egoismo universale': il positivismo inquieto di Federico De Roberto", Sinestesieonline, 23.VII (2018): 26-41.
Carroy, Jacqueline, Hypnose, suggestion et psychologie. L'invention de sujets, Paris, PUF, 1991.
Carroy, Jacqueline - Plas, Régine, "La volonté et l'involontaire: l'exemple de l'automatisme", Paradigmes de l'âme. Littérature et aliénisme au XIXe siècle, Eds. J.-L. Cabanès - D. Philippot - P. Tortonese, Paris, Presses de Sorbonne Nouvelle, 2012: 23-37.
Castelli, Rosario, Il punto su Federico De Roberto. Per una storia delle opere e della critica, Acireale - Roma, Bonanno, 2010.
Id., Il discorso amoroso di Federico De Roberto, Acireale - Roma, Bonanno, 2012.
Chemello, Adriana, La biblioteca del buon operaio. Romanzi e precetti per il popolo nell'Italia unita, Milano, Unicopli, 1991.
Contarini, Silvia, La coscienza prima di Zeno. Ideologie scientifiche e discorso letterario in Svevo, Firenze, Franco Cesati, 2018.
David, Michel, La psicoanalisi nella cultura italiana, Torino, Bollati Boringhieri, 1970.
Debenedetti, Giacomo, Il personaggio-uomo, Milano, Garzanti, 1998.
De Roberto, Federico, "Letteratura contemporanea. Romanzo e commedia", Giornale di Sicilia, 23.02.1888.
Id., Ermanno Raeli, Milano, Galli, 1889 (poi nell'edizione del 1923 con quattro novelle tratte da Gli amori (1898), Ed. Giuseppe Traina, Cuneo, Nerosubianco, 2017).
Id., "Maupassant e Tolstoi", Fanfulla della Domenica, 31.08.1890.
Id., Il colore del tempo, Milano - Palermo, Remo Sàndron, 1900.
Id., L'Arte, Roma - Torino, Bocca, 1901.
Id., La morte dell'amore (1892), Roma, Salerno Editrice, 1994.
Id., Romanzi Novelle e Saggi, Ed. Carlo Alberto Madrignani, Milano, Mondadori, 1984.
Id., L'Amore. Fisiologia - Psicologia - Morale (1895), Sesto Fiorentino, Apice Libri, 2015.
Di Grado, Antonio, La vita, le carte, i turbamenti di Federico De Roberto, gentiluomo, Catania, Fondazione Verga, 1998 (poi Acireale - Roma, Bonanno 2007).
Id., "Prefazione. Un detrito grigio e arido, una specie di cenere", De Roberto 2015: V-X.
Ellenberger, Henri F., The Discovery of the Unconscious. The History and Evolution of Dynamic Psychiatry, London, Fontana Press, 1994.
Freud, Sigmund, Introduzione alla psicoanalisi. Prima serie di lezioni (1915-16), Torino, Bollati Boringhieri, 1969.
Gadda, Carlo Emilio, I viaggi la morte, Milano, Garzanti, 1958.
Galvagno, Rosalba, La litania del potere e altre illusioni. Leggere Federico De Roberto, Venezia, Marsilio, 2017.
Id., "Federico De Roberto scrittore dell''Amore'", Incontri, 16.IV (2016): 55-58.
Ganeri, Margherita, "Le cicatrici dell'adulterio: il romanzo italiano pre-modernista e il caso di Federico De Roberto", Sul modernismo italiano, Eds. Romano Luperini - Massimiliano Tortora, Napoli, Liguori, 2012: 59-80.
Geer, Charles de, Mémoires pour servir à l'histoire des insectes, Stoccolma, Grefing & Hesselberg, 1752-1778.
Giovannini, Claudio, "Pedagogia popolare nei manuali Hoepli", Studi Storici, XXI.1 (1980): 95-121.
Goldstein, Jan, The Post-Revolutionary Self: Politics and Psyche in France (1750–1850), Cambridge (MA), Harvard University Press, 2005.
Hillesum, Etty, Diario 1941-1943 (1986), Milano, Adelphi, 2015.
Lo Castro, Giuseppe, La verità difficile. Indagini su Verga, Napoli, Liguori Editore, 2012.
Madrignani, Carlo Alberto, Effetto Sicilia. Genesi del romanzo moderno, Macerata, Quodlibet, 2007.
Maffei, Giovanni, La passione del metodo. Le teorie, le poetiche e le narrazioni di Federico De Roberto, Firenze, Franco Cesati, 2017.
Mariani, Gaetano, Ottocento romantico e verista, Napoli, Giannini, 1972.
Maupassant, Guy de, Romanzi, Milano, Mondadori, 1993.
Navarria, Aurelio, Federico De Roberto. La vita e l'opera, Catania, Giannotta, 1974.
Nay, Laura, Fantasmi del corpo fantasmi della mente. La malattia fra analisi e racconto (1870-1900), Alessandria, Edizioni dell'Orso, 1999.
Id., Anime portentosamente multiple: le strade dell'io nella narrativa moderna, Alessandria, Edizioni dell'Orso, 2012.
Pagliaro, Annamaria, The Novels of Federico De Roberto. From Naturalism to Modernism, Leicester, Troubador, 2011.
Pellini, Pierluigi, Naturalismo e verismo. Zola, Verga e la poetica del romanzo, Firenze, La Nuova Italia, 1998 (poi in una nuova edizione riveduta e aggiornata, Milano, Mondadori Education, 2010).
Taine, Hippolyte Adolphe, Notes sur Paris: vie et opinions de M. Frédéric-Thomas Graindorge, Paris, Hachette, 1867.
Tedesco, Natale, La norma del negativo. De Roberto e il realismo analitico, Palermo, Sellerio, 1989.
Zappulla Muscarà, Sarah (ed.), Federico De Roberto, Galleria, XXXI.1-4 (1981).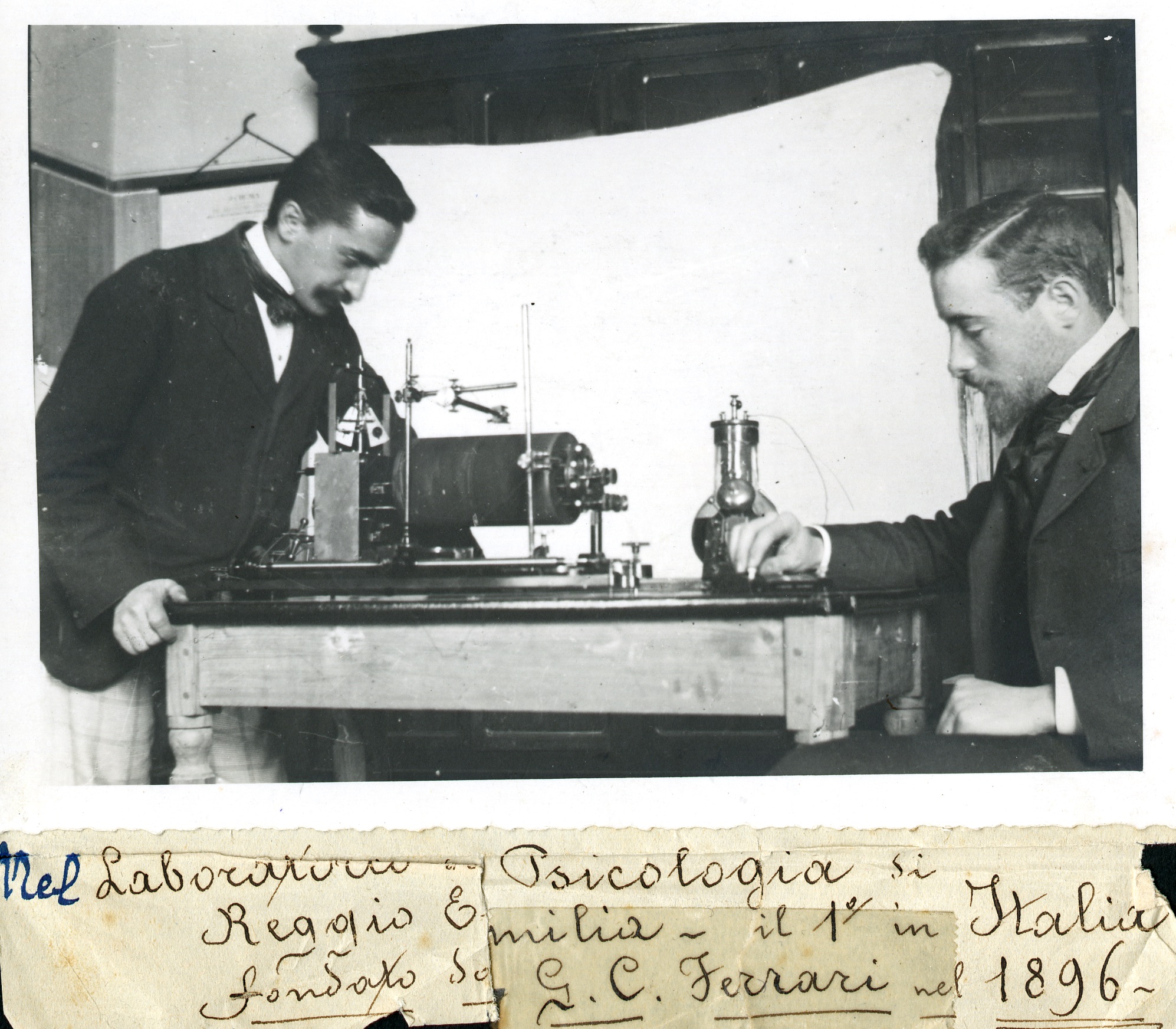 How to Cite
Carmina, C. (2021). Towards the «undiscovered depth of the self». De Roberto and fin-de-siècle psychology. Between, 11(21), 106-123. https://doi.org/10.13125/2039-6597/4414
Copyright (c) 2021 Claudia Carmina
This work is licensed under a Creative Commons Attribution-NonCommercial 4.0 International License.
Copyright Notice

You are free to copy, distribute and transmit the work, and to adapt the work. You must attribute the work in the manner specified by the author or licensor (but not in any way that suggests that they endorse you or your use of the work).