The Repetitive Soul of Pilgrim's Processions (Zola, D'Annunzio, Huysmans)
Rudolf Behrens

Ruhr-Universität Bochum
Keywords:
Unconscious, Crowd, Hysteria, Miracle, Hypnosis, Psychiatric knowledge
Abstract
This paper will explore the following questions: how do Zola and his successors around 1900 shape the psychological dynamics of crowds, especially in their description of religious processions at places of pilgrimage (Lourdes, Casalbordino)? And how do they explain the miracles that happen there? On the one hand, the answers given to those questions will take the controversial scientific knowledge into account that the literary texts themselves draw on (Charcot, Tarde, Lacassagne, Bernheim). On the other hand, answering these question will require a closer look at the mimetic figuration of repetition employed by the texts as a discursive 'doubling' of contemporary theories of imitation, repetition, and suggestion (Tarde). Ultimately, it will be shown that the effect of this technique of representation is the formation of a collective unconscious, which creates, by means of repetitive suggestion, a specific environment (milieu) in the biological sense where singular subjects dissolve in a collective group.
Downloads
Download data is not yet available.
References
Aprile, Guglielmo, "Il bacio della mantide. L'erotismo dannunziano tra seduzione della natura e tirannia della carne nel Trionfo della morte", Critica letteraria, 152 (2011): 428-452.
Behrens, Rudolf, "Repetitionen, Imitationen und Suggestionen. Effekte der Prozession als 'foule' in Zolas Lourdes-Roman und seinen dekadentistischen Fortschreibungen", Im Gedränge. Figuren der Menge, Eds. H. Doetsch - C. Wild, München, Fink, 2020: 195-216. (2020a).
Behrens, Rudolf, "L'affaire Gouffé (1890) de la collection d'Albert Bataille: La position de la cause célèbre dans le contexte du discours psychiatrique et de la presse à sensation", Französische und deutsche Causes célèbres im 19. Jahrhundert. Narrative Formen und anthropologische Funktionen, Eds. R. Behrens - C. Zelle, Wiesbaden, Harrassowitz, 2020: 143-163. (2020b).
Behrens, Rudolf, "Die Oper im Roman. Wunsch(t)räume des nicht-agonalen Lebens in Zolas La Faute de l'Abbé Mouret", Romanistische Zeitschrift für Literaturgeschichte, 40 (2016): 149-175.
Behrens, Rudolf, "Milieu und Opéra lyrique. Ansätze zum Medienwechsel in Le Rêve von Émile Zola", Le pont des arts. Festschrift für Patricia Oster-Stierle, Eds. J. Lichtenthal - S. Narr-Leute - H. Steurer (ed.), München, Fink 2016: 301-316.
Behrens, Rudolf, "Le milieu, concept biologique, et ses développements littéraires", Biolographes. Mythes et savoirs biologique dans la littérature française du 19ème siècle, Eds. G. Séginger - T. Klinkert, Paris, Hermann, 2019: 277-297.
Becker, Colette, "Ah! Quel beau rêve qui a remué tout le monde. La belle histoire de Bernadette", Les cahiers naturalistes, 73 (1999).
Bernheim, Hippolyte, De la suggestion dans l'état hypnotique et dans l'état de veille, Paris, Octave Doin, 1884.
Berta, Michel, "Zola et le discours de la foi", Excavatio, 3 (1993): 83-92.
Bertazzoli, Raffaella, "Lourdes - Casalbordino: a proposito dei plagi dannunziani", Trionfo della morte. Atti del III Convegno internazionale di studi dannunziani. Eds. E. Tiboni - L. Abrugiati, Pescara, 22-24 aprile 1981, Pescara, Centro Nazionale di Studi Dannunziani, 1983: 261-268.
Braunstein, Jean-François, "Le concept de milieu, de Lamarck à Comte et au positivism", J.B. Lamarck, Ed. L. Goulven, Paris, Éditions du C.T.H.S, 1997: 557-571.
Cabirol, Brigitte, "Tendresse et vitupération dans Les Foules de Lourdes", Huysmans, entre grâce et péché. Actes du colloque Joris-Karl Huysmans tenu à la Fac. des lettres de l'Université catholique de Paris, Ed. A. Vircondelet, Paris, Beauchesne, 1995: 149-171.
Canguilhem, Georges, La connaissance de la vie, Paris, PUF 1965 (édition de poche, Le vivant et son milieu, 1992: 129-154).
Carroy, Jacqueline, Hypnose, suggestion et psychologie, Paris, PUF, 1991.
Charcot, Jean-Martin, "La foi qui guérit", Revue Hebdomadaire, 7 (décembre 1892): 112-132.
Cintra Torres, Eduardo, "La Foule religieuse de Lourdes chez Zola et Huysmans", Mil Neuf Cent: Revue d'histoire Intellectuelle, 28.1 (2010): 35-58 (cahier special: Les Foules et la démocratie).
Comfort, Kathleen "Divine Images of Hysteria in Emile Zola's Lourdes", Nineteenth-Century French Studies, 30.3-4 (2002): 329-345.
Cook-Gailloud, Kristin, "Les trois romans expérimentaux d'Emile Zola: Lourdes, Rome, et Paris", Nineteenth-Century French Studies, 39.1-2 (2010): 131-153.
Costa, Mario, "Lourdes e il nuovo regime dell'immaginario", Il Terzo Zola. Émile Zola dopo i "Rougon-Macquart", Atti del Convegno Internazionale (Napoli-Salerno-Ravello, 27-30 maggio 1987), Ed. G. Menichelli, Napoli, Istituto Universitale Orientale, 1990: 57-68.
D'Annunzio, Gabriele, Prose di Romanzi I, Milano, Mondadori, 1968: 897-899.
Dezalay, Auguste, L'Opéra des Rougon-Macquart. Essai de rythmologie romanesque, Paris, Klincksiek, 1983.
Di Carlo, Franco, "Mito, realtà e misticismo liberatorio nel Trionfo della morte", Trionfo della morte. Atti del III Convegno internazionale di studi dannunziani, Pescara, 22-24 aprile 1981, Pescara, Centro Nazionale di Studi Dannunziani, 1983: 283-286.
El Kettani, Soundouss, "Les Foules de Lourdes ou le dernier dialogue", Romantisme, 151 (2011): 113-128.
Ellenberger, Henry F., The Discovery of the Unconscious. The History and Evolution of Dynamic Psychiatry, New York, Basic Books, 1970.
Gallina, Bernard, "La dernière journée de Lourdes, clôture ou bien ouverture?", Il Terzo Zola. Émile Zola dopo i 'Rougon-Macquart'. Atti del Convegno Internazionale (Napoli-Salerno-Ravello, 27-30 maggio 1987), Ed. G. Menichelli, Napoli, Istituto Universitale Orientale, 1990: 87-101.
Gess, Nicola (ed.), Literarischer Primitivismus, Berlin, Boston, De Gruyter, 2013.
Giannangeli, Ottaviano, "Il Trionfo della morte e l'Abruzzo", Trionfo della morte. Atti del III Convegno internazionale di studi dannunziani, 1983: 223-237.
Greß, Angelika, "Zola, Lourdes", Treibhaus im Winter. Lourdes in der frankophonen Literatur, Frankfurt/Main, Lang, 1996: 169-201.
Gugelot, Frédéric, "Les deux faces de Lourdes. Lourdes de Zola et Les foules de Lourdes de Huysmans", Archives de sciences sociales des religions, 151 (2010): 213-228.
Harris, Ruth, Lourdes. Body and Spirit in the Secular Age, London, Pinguin Books, 1999.
Huysmans, Joris-Karl, Les foules de Lourdes. Paris, Plon, 1909.
Lescuyer, Thierry, "Huysmans et Zola: Lourdes en question", Huysmans, Eds. P. Brunel - A. Guyaux, Paris, L'Herne, 1985: 324-332.
Link, Ursula, "'La foi qui guérit'/'The Faith-Cure'", Trajekte. Zeitschrift des Zentrums für Literaturforschung, 6 (2003): 18-25.
Marquer, Bertrand, Les romans de la Salpêtrière. Réception d'une scénographie clinique: Jean-Martin Charcot dans l'imaginaire fin-de-siècle, Genève, Droz, 2008.
Noiray, Jacques, "Médecine et miracle dans Lourdes", Littérature et médecine, Ed. J.-L. Cabanès, Vol. II, Talenc, Université Michel de Montaigne (Bordeaux-III), 2000: 325-335.
Paratore, Ettore, "Lourdes di Zola e il Trionfo della morte", Bérénice. Rivista quadrimestrale di studi comparate e ricerche sulle avanguardie, XII.28-29 (1989-1990): 265-279.
Pope, Barbara, "Émile Zola's Lourdes: Land of Healing and Rupture", Literature and Medicine, 8 (1989): 22-35.
Postel, Jacques, Charcot, Jean Michel, "La foi qui guérit", Histoire des sciences médicales, 20.2 (1986): 153-156.
Schor, Noami, Zola's Crowds, Johns Hopkins University Press, 1978.
Stöber, Thomas, Vitalistische Energetik und literarische Transgression im französischen Realismus-Naturalismus. Stendhal, Balzac, Flaubert, Zola, Tübingen, Narr, 2006.
Tarde, Gabriel, Les Lois de l'imitation. Étude sociologique. Paris, Félix Alcan, 1890.
Tarde, Gabriel, "Les crimes des foules", Archives d'anthropologie criminelle, 7 (1892): 353-386.
Tarde, Gariel, "Qu'est-ce qu'une société", Revue Philosophiquei, 18 (1884): 498-510.
Tonnerre, Olivier, "Lourdes entre monstres et merveilles. Les pèlerinages de Zola et Huysmans", Les Lettres romanes, 69 (2015): 347-363.
Zola, Émile, "Lourdes", De Lourdes à Rome, Les trois villes 1. 1894-1896. Œuvres complètes, Ed. H. Mitterand, Paris, Nouveau Monde, 2007.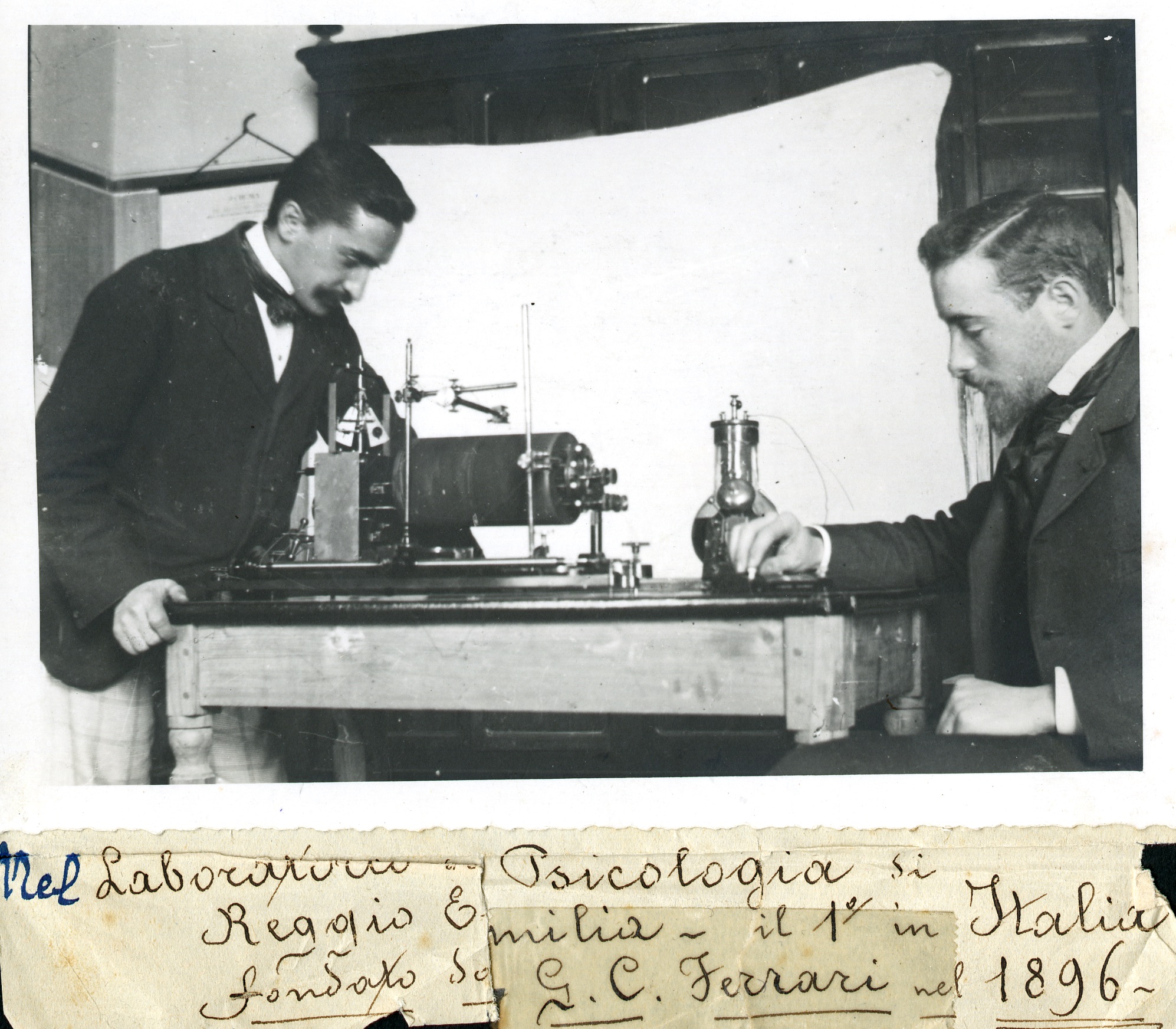 How to Cite
Behrens, R. (2021). The Repetitive Soul of Pilgrim's Processions (Zola, D'Annunzio, Huysmans). Between, 11(21), 30-51. https://doi.org/10.13125/2039-6597/4394
Copyright (c) 2021 Rudolf Behrens
This work is licensed under a Creative Commons Attribution-NonCommercial 4.0 International License.
Copyright Notice

You are free to copy, distribute and transmit the work, and to adapt the work. You must attribute the work in the manner specified by the author or licensor (but not in any way that suggests that they endorse you or your use of the work).