Law, Science and Literature in Post-unitarian Italy: the Misdea Case
Alessio Berrè

Università di Bologna
Keywords:
Literature, Law, Power, Madness, Lombroso
Abstract
The article focuses on the trial against Salvatore Misdea, condemned to death although the the expert Cesare Lombroso had declared him "a moral imbecile", and on the judicial novel that Edoardo Scarfoglio wrote in reply to this sentence. Analysing the Misdea's case in the light of the transformations of the post-unitarian judicial world, the involvement of the literary narration inside the clash between the penal schools is evident. The work of Scarfoglio, in that case extremely close to the dictates of the new criminal anthropology, shows how the literature has contributed to the cultural construction of the criminal-mad. 
Downloads
Download data is not yet available.
References
Adamo, Sergia, "Mondo giudiziario e riscrittura narrativa in Italia dopo l'Unità", Problemi, 113 (1999): 70-98.
Adamo, Sergia, "Farina e il romanzo giudiziario: Il segreto del nevaio", Salvatore Farina: la figura e il ruolo a 150 anni dalla nascita, Atti del convegno, Sassari - Sorso 5/8 dicembre 1996, Ed. Dino Manca, Sassari, Edes, 2001.
Adamo, Sergia, "Il cappello del prete: il romanzo giudiziario e il racconto della giustizia", Emilio De Marchi un secolo dopo: atti del convegno di studi, Università di Pavia, 5-6 dicembre 2001, Ed. Renzo Cremante, Roma, Edizioni di Storia e Letteratura, 2005: 125-156.
Adamo, Sergia, "La gustizia del dimenticato: sulla linea giudiziaria nella letteratura italiana del Novecento", Postmodern impegno, Eds. Pierpaolo Antonello-Florian Mussgnug, Oxford, Peter Lang, 2009.
Adamo, Sergia – Bertoni, Clotilde, "Introduction: on Voice and Voicelessness between Literature and Law", Between Literature and Law: on Voice and Voicelessness, Compar(a)ison, 1 (2003).
Bianchi, Leonardo – Lombroso, Cesare, Misdea e la nuova scuola penale, Torino, Fratelli Bocca, 1884.
Ceserani, Remo, "Il gioco delle parti", Il processo di Frine, Palermo, Sellerio, 1995.
Foucault, Michel, Dits et écrits (1954 - 1988), Paris, Gallimard, 1994, trad. it. Follia e psichiatria. Detti e scritti (1957 - 1984), Milano, Raffaello Cortina, 2005.
Foucault, Michel, Les Anormaux. Cours au Collège de France (1974.1975), Paris, Gallimard-Le Seuil, 1999, trad. it. Gli Anormali. Corso al Collège de France (1974-1975), Milano, Feltrinelli, 2009.
Foucault, Michel, Le pouvoir psychiatrique. Cours au Collège de France 1973-1974, Paris, Seuil-Gallimard, 2003 trad. it. Il potere psichiatrico. Corso al Collège de France 1973-1974, Milano, Feltrinelli, 2010.
Frigessi, Delia, Cesare Lombroso, Torino,Einaudi, 2003.
Lombroso, Cesare, L'uomo delinquente (1876), Roma, Napoleone, 1971.
Mazzoni, Guido, "Narrativa e giochi di verità", La società degli individui: quadrimestrale di teoria sociale e storia delle idee, 33 (2008).
Mittica, Maria Paola, "Diritto e Letteratura in Italia. Stato dell'arte e riflessioni sul metodo", Materiali per una storia della cultura giuridica, 1 (2009): 273-300.
Patarini, Giada, "Il processo Misdea", Modelli, giudizi e pregiudizi, http://w3.uniroma1.it/dsmc/old/ricerca/materiali_fine_secolo.htm, online (ultimo accesso 30/03/2012).
Rotondo, Francesco, "Un dibattito per l'egemonia. La perizia medico legale nel processo penale italiano di fine Ottocento", Rechtsgeschichte, 2008.
Sansone, Arianna, Diritto e Letteratura. Un'introduzione generale, Milano, Giuffrè, 2001.
Saporito, Filippo, "Il manicomio criminale e i suoi inquilini", Rivista di discipline carcerarie e correttive, 38 (1913): 360-370.
Sbriccoli, Mario, "Caratteri originari e tratti permanenti del sistema penale italiano (1860-1990)", Storia d'Italia. 14. Legge Diritto e Giustizia, Ed. Luciano Violante, Torino, Einaudi, 1997: 486-551.
Scarfoglio, Edoardo, Il Processo di Frine (1884), Palermo, Sellerio, 1995.
Scarfoglio, Edoardo, Il Romanzo di Misdea, Ed. Manola Fausti, Firenze, Polistampa, 2003.
Velo Dalbrenta, "La finzione più vera. Archetipi letterari della devianza alla luce del pensiero penalpositivistico italiano", Ed. Maria Paola Mittica, Dossier "Diritto e Letteratura. Prospettive di ricerca" Atti del Primo convegno della Italian Society for Law and Literature, http://www.lawandliterature.org/index.php?channel=PAPERS-ESSAYS&year=2010#startresults, on line (ultimo accesso 30/03/2012)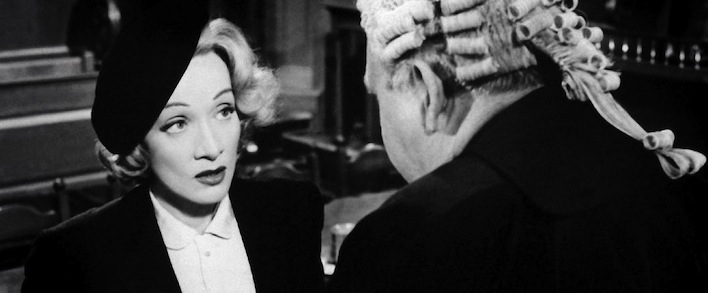 How to Cite
Berrè, A. (2012). Law, Science and Literature in Post-unitarian Italy: the Misdea Case. Between, 2(3). https://doi.org/10.13125/2039-6597/430
Section
Literature and Human Rights
Copyright Notice

You are free to copy, distribute and transmit the work, and to adapt the work. You must attribute the work in the manner specified by the author or licensor (but not in any way that suggests that they endorse you or your use of the work).