Primitive Comical and Corporal Unconscious
Bertrand Marquer

Université de Strasbourg
Abstract
This article explores the body expression of the unconscious, from the 1880s to the 1920s. Associated with a form of primitivity, this 'corporal unconscious' is in fact a style, and a style itself strongly identified with a technical innovation: first of all, the medical technique of hypnosis, then the aesthetic technique of film projection, conceived or assumed as a process of artialization.
Downloads
Download data is not yet available.
References
Albera François, "'L'école comique française', une avant-garde posthume ?", 1895. Mille huit cent quatre-vingt-quinze, 61 (2010), mis en ligne le 01 septembre 2013, http://1895.revues.org/3829.
Aragon Louis, Breton André, "Le Cinquantenaire de l'hystérie (1878-1928)", La Révolution surréaliste, 15 mars 1928.
Ball Hugo, Collage et montage au théâtre et dans les autres arts durant les années vingt, Lausanne, L'Âge d'homme, 1978.
Ball Hugo, La Fuite hors du Temps, trad. Sabine Wolf, Monaco, éd. Du Rocher, 1993.
Baudelaire Charles, Œuvres complètes, Paris, Gallimard, 1976.
Bergson Henri, Le Rire, essai sur la signification du comique, Paris, PUF, 2007 [1889].
Berranger Marie-Paule, "Moravagine ou l'épopée de l'idiotie contemporaine", Blaise Cendrars, 6, Sous le signe de Moravagine, Eds. J.-C. Flückiger – C. Leroy, La Revue des Lettres Modernes, Caen, Lettres Modernes Minard, 2006.
Berton Mireille, Le Corps nerveux des spectateurs. Cinéma et sciences du psychisme autour de 1900, Lausanne, L'Âge d'homme, 2015.
Canudo Ricciotto, "Triomphe du Cinématographe" (1908), Le Cinéma: Naissance d'un art, 1895-1920, Eds. D. Banda et J. Moure, Paris, Flammarion, 2008.
Carroy Jacqueline, "Hystérie, théâtre, littérature au dix-neuvième siècle", Psychanalyse à l'université, 7.26 (1982) : 299-317.
Carroy Jacqueline, Hypnose, suggestion et psychologie. L'invention des sujets, Paris, PUF, 1991.
Cendrars Blaise, Œuvres romanesques, Paris, Gallimard, 2017 [1926].
Claretie Jules, La Vie à Paris, Paris, Bibliothèque-Charpentier, Eugène Fasquelle, 1897.
Doumic René, "L'Âge du cinéma", Revue des Deux Mondes, 16 (1913).
Dugas Ludovic, La Psychologie du rire, Paris, Alcan, 1902.
Epstein Jean, "Grossissement", Bonjour Cinéma, Paris, Éditions de la Sirène, 1921.
Foucault Michel, Le Pouvoir psychiatrique. Cours au Collège de France. 1973-1974, Paris, Gallimard Seuil, 2003.
Gauchet Marcel, L'Inconscient cérébral, Paris, Seuil, 1992.
Gauchet Marcel, Swain Gladys, Le Vrai Charcot, Paris, Calmann-Levy, 1997.
Gilles de la Tourette Georges, "Étude sur une affection nerveuse caractérisée par de l'incoordination motrice accompagnée d'écholalie et de coprolalie", Archives de Neurologie, 9 (1885): 19-42, 158-200.
Goetz Olivier, Le Geste Belle Époque, Strasbourg, ELiPhi, 2018.
Goncourt Edmond de, La Faustin, Arles, Actes Sud, 1995 [1882].
Gordon Rae Beth, "Le caf' conc' et l'hystérie", Romantisme, 64 (1989) : 53-67.
Gordon Rae Beth, De Charcot à Charlot. Mises en scène du corps pathologique, Rennes, Presses Universitaires de Rennes, 2013.
Gordon Rae Beth, Why the French love Jerry Lewis, Stanford, Stanford university press, 2001.
Jarry Alfred, Œuvres complètes, Paris, Gallimard, 1972.
Laurent Émile, La Poésie décadente devant la science psychiatrique, Paris, Maloine, 1897.
Le Roux Hugues, Les Jeux du cirque et de la vie foraine, Paris, Plon, 1889.
Lugné-Poë, Acrobaties, souvenirs et impressions de théâtre (1894-1902), Paris, Gallimard, NRF, 1931.
Marleau Denis, "Dada: un théâtre international de variétés subversives", Études littéraires, 19.2 (1986): 13-22.
Marquer Bertrand, « Les langages du corps dans L'Abbé Jules », Cahiers Octave Mirbeau, 26 (2019): 69-77.
Marquer Bertrand, Les Romans de la Salpêtrière, Genève, Droz, 2008.
Martinez Ariane, "Dérouter le regard: les frères Hanlon ou l'art de l'explosion", Études théâtrales, 2.65 (2016): 219.
Mirbeau Octave, Combats esthétiques, Paris, Séguier, 1993.
Montorgueil Georges, d'Esparbès Georges, Ibels André, Lefèvre Maurice, Demi-Cabots (le café-concert, le cirque, les forains), Paris, Charpentier et Fasquelle, 1896.
Nordau Max, Dégénérescence, Paris, Alcan, 1894.
Richepin Jean, Les Blasphèmes, Paris, Maurice Dreyfous, 1884.
Rykner Arnaud (ed.), Pantomime et théâtre du corps, transparence et opacité du hors-texte, Rennes, Presses Universitaires de Rennes, 2009.
Tzara Tristan, Littérature. Vingt-trois manifestes du mouvement Dada, 1920.
Vaillant Alain, Baudelaire, poète comique, Rennes, Presses universitaires de Rennes, 2007.
Violi Alessandra, Il teatro dei nervi. L'immaginario nevrotico nella cultura dell'Ottocento, Bergamo, Sestante, 2002.
Zola Émile, Le Naturalisme au théâtre, Paris, Charpentier, 1881.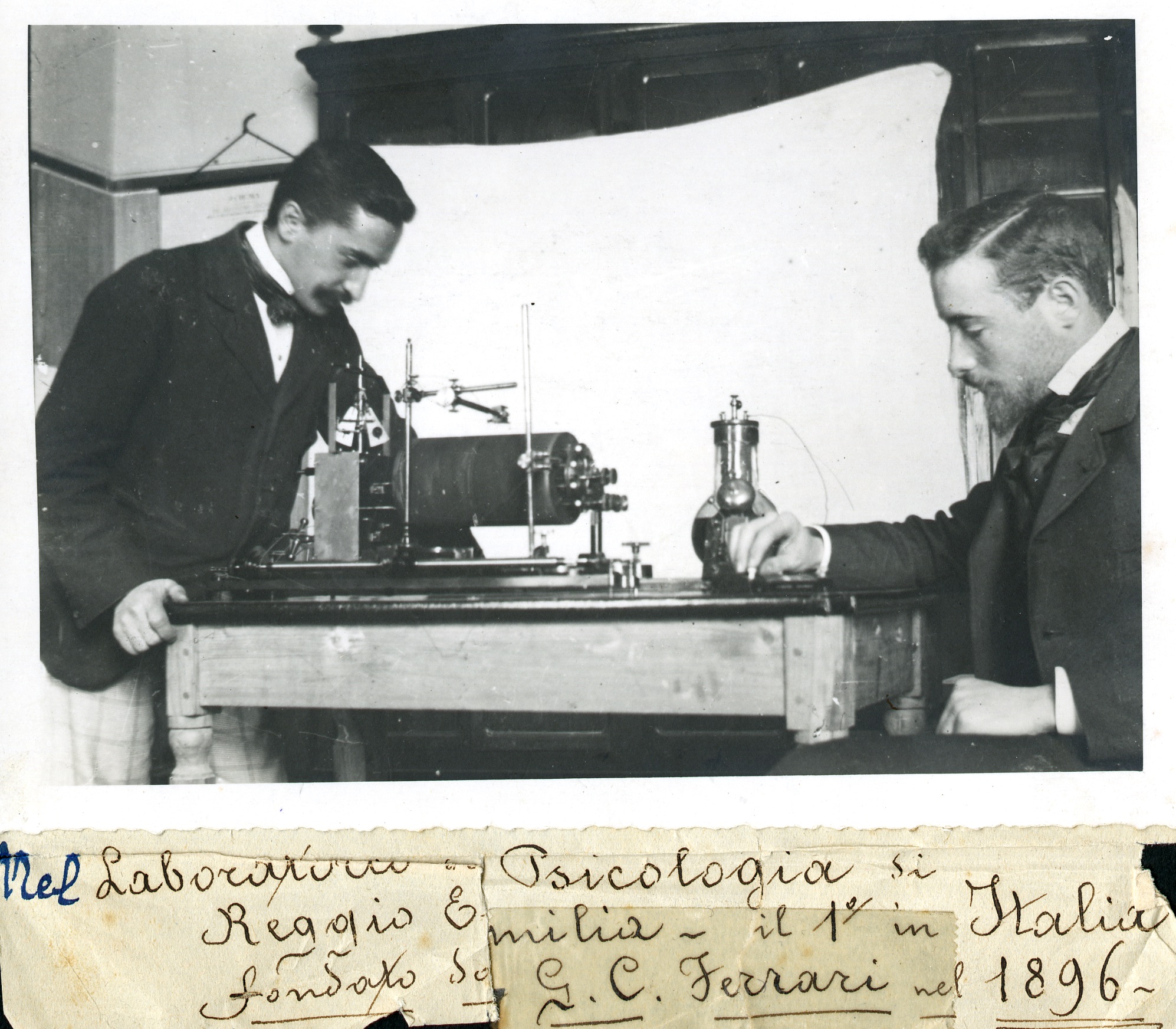 How to Cite
Marquer, B. (2021). Primitive Comical and Corporal Unconscious. Between, 11(21), 190-206. https://doi.org/10.13125/2039-6597/4287
Copyright (c) 2021 Bertrand Marquer
This work is licensed under a Creative Commons Attribution-NonCommercial 4.0 International License.
Copyright Notice

You are free to copy, distribute and transmit the work, and to adapt the work. You must attribute the work in the manner specified by the author or licensor (but not in any way that suggests that they endorse you or your use of the work).