Beyond Dominance, Mixture, and Hybridity. On the Challenges of Hypercomplex Objects
Keywords:
Play, Hermeneutics, Posthumanism, Affect Theory, Electronic Literature, Comic Studies, Game Studies
Abstract
Through the analysis of several hypercomplex objects – Mike Gross and Peter Carey's The Unwritten (2010) and Inkle's 80 Days (2014), as well as Doogie Horner's Die Hard: The Authorised Colouring and Activity Book (2016) and Chuck Palahniuk's Legacy (2017) – the article demonstrates the challenges intermedial studies of texts without conventional profiles face. The argument presented here is that a careful hermeneutic analysis is needed to overcome these obstacles, despite the universal applicability of some media studies concept and a recent opposition against hermeneutics from posthumanist theories. The analysis of the examples unearths their aesthetics of hypercomplexity and argues for why facile categorizations of them would be detrimental to their interpretation. The conclusion suggests to draw more strongly on play within the intermedial discourse, both as a verb denoting autotelic activity and as a noun denoting inevitable or necessary imprecision, in order to engage with the intricacies of such examples.
Downloads
Download data is not yet available.
References
Days, Inkle 2014.
Aarseth, Espen J., Cybertext: Perspectives on Ergodic Literature, Baltimore, Johns Hopkins University Press 1997.
Almeida Cardoso, André, "ON WHALES and GIANTS: IMAGES of LEVIATHAN in NEW MODEL ARMY and the UNWRITTEN." Gragoatá, vol. 22, no. 43, 2017, pp. 787–808. doi:10.22409/gragoata.2017n43a943.
Arjoranta, Jonne, Real-Time Hermeneutics: Meaning-Making in Ludonarrative Digital Games, Jyväskylä, University of Jyväskylä 2015. Jyväskylä Studies in Humanities 250.
Backe, Hans-Joachim, "Game-Comics and Comic-Games: Against the Concept of Hybrids." Comics and Videogames: From Hybrid Medialities to Transmedia Expansions, Ed. Daniel Stein, Routledge 2020.
Bermejo, Lee, et al. Bait: Off-Color Stories for You to Color, By Chuck Palahniuk, First edition, Dark Horse Books 2016.
Blackburn, Heidi, and Claire E. Chamley, "Color Me Calm: Adult Coloring and the University Library." Kansas Library Association College and University Libraries Section Proceedings, vol. 6, no. 1, 2016, doi:10.4148/2160-942X.1053.
Bogost, Ian, Unit Operations: An Approach to Videogame Criticism, Cambridge, Mass., London, MIT 2006.
Bolter, J. David - Grusin, Richard A., Remediation: Understanding New Media, Cambridge, Mass, MIT Press 1999.
Boutanox. Sherlock Holmes Et Moriarty Associés, By CED, Makaka Éditions 2015. La BD Dont Vous Êtes Le Héros.
Carey, Mike - Gross, Peter, Unwritten Vol. 1 # 17: The Many Lives of Lizzie Hexam, New York, Vertigo 2010.
Clarke, Bruce, Neocybernetics and Narrative, Minneapolis, London, University of Minnesota Press 2014. Posthumanities 29.
Consalvo, Mia, Real Games, The MIT Press 2019.
Cortázar, Julio, Hopscotch, First Pantheon pbk. edition, New York, Pantheon Books 1966. Pantheon Modern Writers.
Di Gennaro, Paola, "The Queer Peer: Masculinity and Brotherhood in Cain and Abel Literature and Imagination." Queering Masculinities in Language and Culture, Ed. Paul Baker and Giuseppe Balirano, Palgrave Macmillan 2017, 111–26. Palgrave Studies in Language, Gender and Sexuality.
Elleström, Lars, "Modalities of Media: A Model for Understanding Intermedial Relations." Media Borders, Multimodality and Intermediality, Ed. Lars Elleström and Jørgen Bruhn, Palgrave Macmillan 2010, 11–48.
Flett, Jayde A. M., et al., "Sharpen Your Pencils: Preliminary Evidence That Adult Coloring Reduces Depressive Symptoms and Anxiety." Creativity Research Journal, vol. 29, no. 4, 2017, pp. 409–16. doi:10.1080/10400419.2017.1376505.
Gitelman, Lisa, "How Users Define New Media: A History of the Amusement Phonograph." Thorburn et al., Rethinking Media Change, 61–79.
Goodbrey, Daniel Merlin, The Impact of Digital Mediation and Hybridisation on the Form of Comics, Doctoral Dissertation, University of Hertfordshire 2017, e-merl.com/theory/thesis. Accessed 20-Jun-19.
Gumbrecht, Hans Ulrich, Production of Presence: What Meaning Cannot Convey, Stanford, Calif., Stanford University Press 2004.
Harrer, Sabine, "Casual Empire: Video Games as Neocolonial Praxis." Open Library of Humanities, vol. 4, no. 1, 2018, doi:10.16995/olh.210.
Harrison, J. J. A Die Hard Christmas: The Illustrated Holiday Classic, By Doogie Horner, INSIGHT EDITIONS 2017.
Harvey, Colin B., Fantastic Transmedia: Narrative, Play and Memory Across Science Fiction and Fantasy Storyworlds / Colin B. Harvey, 2015th ed., Basingstoke, Hampshire, Palgrave Macmillan 2015.
Hendrix, Grady, "Choose Your Own Adventure Books: How the Cave of Time Taught Us to Love Interactive Entertainment." Slate, 2/18/2011, slate.com/culture/2011/02/choose-your-own-adventure-books-how-the-cave-of-time-taught-us-to-love-interactive-entertainment.html. Accessed 5 May 2020.
Horner, Doogie, Die Hard: The Authorised Colouring and Activity Book, London, Harper Collins 2016.
Israelson, Per, Ecologies of the Imagination: Theorizing the Participatory Aesthetics of the Fantastic, Stockholm, Department of Culture and Aesthetics, Stockholm University 2017, urn.kb.se/resolve?urn=urn%3Anbn%3Ase%3Asu%3Adiva-142205.
Jenkins, Henry, Convergence Culture: Where Old and New Media Collide, New York, New York University Press 2006.
Jørgensen, Ida Kathrine Hammeleff, and Hanna Wirman, "Multispecies Methods, Technologies for Play." Digital Creativity, vol. 27, no. 1, 2016, pp. 37–51. doi:10.1080/14626268.2016.1144617.
Katsiadas, Nicholas P., Transforming Literary History into Romantic Myths in Comics: Neil Gaiman's Sandman, Alan Moore and J.H. Williams III's Promethea, and Mike Carey and Peter Gross's the Unwritten, Doctoral Dissertation, Indiana University of Pennsylvania 2019, www.academia.edu/download/60664286/Transforming_Literary_History_into_Romantic_Myths_in_Comics20190921-46434-n43bbi.pdf.
Knurek, Jeff, Engineering Coloring Book for Adults, IEEE USA Books & eBooks 2018, ieeexplore.ieee.org/document/8395368.
Leino, Olli Tapio, "Understanding Games as Played: Sketch for a First-Person Perspective for Computer Game Analysis." Proceedings of the Philosophy of Computer Games 2009, Oslo, Philosophy of Computer Games 2009, www.hf.uio.no/ifikk/english/research/projects/thirdplace/Conferences/proceedings/Leino%20Olli%20Tapio%202009%20-%20Understanding%20Games%20as%20Played%20Sketch%20for%20a%20first-person%20perspective%20for%20computer%20game%20analysis.pdf.
Levinson, Paul, New New Media, Second edition, Boston, Pearson 2013. Penguin Academics.
Manovich, Lev, The Language of New Media, Cambridge, Mass., MIT Press 2002.
Mantzios, Michail, and Kyriaki Giannou, "When Did Coloring Books Become Mindful? Exploring the Effectiveness of a Novel Method of Mindfulness-Guided Instructions for Coloring Books to Increase Mindfulness and Decrease Anxiety." Frontiers in psychology, vol. 9, 2018, p. 56. doi:10.3389/fpsyg.2018.00056.
Mellier, Denis, "World Building and Metafiction in Contemporary Comic Books." World Building: Transmedia, Fans, Industries, Ed. Marta Boni, Amsterdam University Press 2017, 304–18. Transmedia: Participatory Culture and Media Covergence 2.
Montfort, Nick, Twisty Little Passages: An Approach to Interactive Fiction / Nick Montfort, Cambridge, Mass., London, MIT 2003.
Morris, Steven, and Mike Norton. Legacy: An Off-Color Novella for You to Color, By Chuck Palahniuk and Duncan Fegredo, First edition, Dark Horse Books 2017.
Mukherjee, Souvik, Videogames and Post-Colonialism: Empire Plays Back / Souvik Mukherjee, Basingstoke, Palgrave Macmillan 2017.
Packard, Edward - Granger, Paul, Inside UFO 54-40, Toronto, London, Bantam 1982. Choose Your Own Adventure 12.
Parkin, Simon, "Meg Jayanth: The 80 Days Writer on the Interactive Power of Game-Play: 'Games Are About Pulling People into a World, Making a Space for Creativity and Building a Dialogue'." The Guardian, 10 Jan. 2016, www.theguardian.com/technology/2016/jan/10/video-game-makers-meg-jayanth-80-days. Accessed 1 July 2020.
Purdy, Megan, The Die Hard Coloring and Activity Book Is Mostly Great, Women Write About Comics. 1 Jan. 2016, womenwriteaboutcomics.com/2016/12/the-die-hard-coloring-and-activity-book-is-mostly-great/. Accessed 5 May 2020.
Rajewsky, Irina O, Intermedialität, Tübingen, Francke 2002. UTB Für WissenschaftMedien- Und Kommunikationswissenschaft 2261, www.gbv.de/dms/hebis-darmstadt/toc/100029086.pdf.
---, "Intermediality, Intertextuality, and Remediation: A Literary Perspective on Intermediality." Intermédialités, no. 6, 2005, pp. 43–64.
Rughiniş, Răzvan, and Cosima Rughiniş, "Reading with a Touch of Gameplay: Gamified E-Books' Convergence with Classical Literary Worlds." Gamification: Using Game Elements in Serious Contexts, Ed. Stefan Stieglitz et al., Springer International Publishing 2017, 139–52. Progress in IS.
Semel, Paul, Exclusive Interview: Legacy: An Off-Color Novella for You to Color Author Chuck Palahniuk, 11 July 2017, paulsemel.com/exclusive-interview-legacy-an-off-color-novella-for-you-to-color-author-chuck-palahniuk/. Accessed 5 May 2020.
Shannon, Hannah Means, Doing Things 'Beautifully' – Chuck Palahniuk Talks Legacy: An Off-Color Novella for You to Color, ComiCon. 1 Jan. 2017, www.comicon.com/2017/11/07/doing-things-beautifully-chuck-palahniuk-talks-legacy-an-off-color-novella-for-you-to-color/. Accessed 5 May 2020.
Sicart, Miguel, Play Matters, Cambridge, The MIT Press 2014. Playful Thinking.
Steinberg, Marc, Anime's Media Mix: Franchising Toys and Characters in Japan / Marc Steinberg, Minneapolis, University of Minnesota Press 2012.
Sutton-Smith, Brian, The Ambiguity of Play, Cambridge, Mass., London, Harvard University Press 1997 (2001 [printing]).
Swineheart, Christian, One Book, Many Readings, 1 Jan. 2009, samizdat.co/cyoa/.
Thorburn, David, et al., editors, Rethinking Media Change: The Aesthetics of Transition, MIT Press 2003. Media in Transition.
Thoss, Jeff, When Storyworlds Collide: Metalepsis in Popular Fiction, Film and Comics, Leiden, Rodopi 2015. Studies in Intermediality, 1871-8787 volume 7.
Toma, Elisabeta, and Cosima Rughiniș, "Playing with Herstory. Representing Femininity in Historical Video Games." Proceedings of Playing with History 2016: DiGRA/FDG Workshop on Playing with History: Games, Antiquity and History 2016.
Torkington, Janel, 80 Days (IOS): Next Generation Interactive Fiction, Medium. 1 Jan. 2014, medium.com/ios-os-x-development/next-generation-interactive-fiction-80-days-379b9a2ad1c5. Accessed 6 May 2020.
Uricchio, William, "Historicizing Media in Transition." Thorburn et al., Rethinking Media Change, 23–38.
Varis, Essi, "Graphic Human Experiments: Frankensteinian Cognitive Logics of Characters in Vertigo Comics and Beyond." JYU dissertations, 2019, jyx.jyu.fi/handle/123456789/63458.
Wardrip-Fruin, Noah, et al., "Agency Reconsidered." Breaking New Ground: Innovation in Games, Play, Practice and Theory: Proceedings of the 2009 Digital Games Research Association Conference, Ed. Barry Atkins et al., London, Brunel University 2009, www.digra.org/dl/display_html?chid=09287.41281.pdf.
Wolf, Werner, Intermediality Revisited : Reflections on Word and Music Relations in the Context of a General Typology of Intermediality 2002, worldcatlibraries.org/wcpa/oclc/604577923.
---, "(Inter)Mediality and the Study of Literature." CLCWeb - Comparative Literature and Culture, vol. 13, no. 3, 2011, ISSN:1481-4374.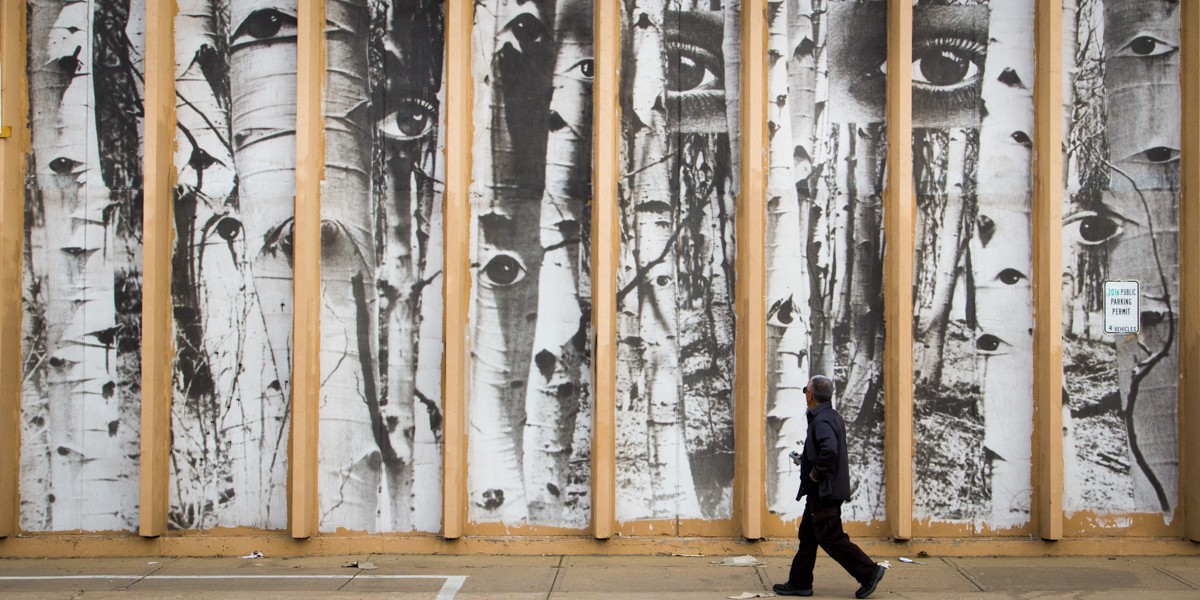 How to Cite
Backe, H.-J. (2020). Beyond Dominance, Mixture, and Hybridity. On the Challenges of Hypercomplex Objects. Between, 10(20), 1-26. https://doi.org/10.13125/2039-6597/4204
Copyright (c) 2020 Hans-Joachim Backe
This work is licensed under a Creative Commons Attribution-NonCommercial 4.0 International License.
Copyright Notice

You are free to copy, distribute and transmit the work, and to adapt the work. You must attribute the work in the manner specified by the author or licensor (but not in any way that suggests that they endorse you or your use of the work).