«Osservare vogliam la legge di Dio». Thinking about Law in Italian Arthurian Literature
Giulia Murgia

University of Cagliari
Keywords:
Tavola Ritonda, Tristan en prose, Tristano Riccardiano, Middle Ages, Rewritings
Abstract
Italian Arthurian prose compilations, beyond their entertainment value, take part in the debate that was animating contemporary law culture. This paper aims to show how medieval law is depicted and discussed in the so called Tristani italiani, and in particular in La Tavola Ritonda, a 14th-century adaptation of the 13th-century Prose Tristan. By adapting the Tristanian legend for an Italian public, the Tavola Ritonda, the Tristano Riccardiano, and the Tristano Panciatichiano, even if in a disguised way, hint at peninsular reflections about law and jurisprudence. We will concentrate on the passages where Tristan gets mixed up in some criminal trials playing first the role of a victim, then of an accused person and finally of the defender of truth.
Downloads
Download data is not yet available.
References
Bambi, Federigo, Una nuova lingua per il diritto. Il lessico volgare di Andrea Lancia nelle provvisioni fiorentine del 1355-57,Milano, Giuffrè, 2009.
Bloch, R. Howard, Medieval French Literature and Law,Berkeley-Los Angeles-London, University of California Press, 1977.
Bruner, Jerôme, La fabbrica delle storie. Diritto, letteratura, vita, Roma-Bari, Laterza, 2002.
Cortese, Ennio, Le grandi linee della storia giuridica medievale, Roma, Il Cigno, 2000.
Dei Trattati morali di Albertano da Brescia. Volgarizzamento inedito fatto nel 1268 da Andrea da Grosseto, Ed. Francesco Selmi, Bologna, Romagnoli, 1873.
Del reggimento de' principi di Egidio Romano. Volgarizzamento trascritto nel MCCLXXXVIII, Ed. Francesco Corazzini, Firenze, Le Monnier, 1858.
Delcorno Branca, Daniela, I romanzi italiani di Tristano e la Tavola Ritonda, Firenze, Olschki, 1968.
Delcorno Branca, Daniela, "Per la storia del Roman de Tristan in Italia", Cultura neolatina, 40 (1980): 211-31.
Delcorno Branca, Daniela, "Tavola Rotonda. La materia arturiana e tristaniana: tradizione e fortuna", Dizionario critico della letteratura italiana, Torino, Unione tipografico-editrice, 1986: 270-76, IV.
Gardner, Edmund G., The Arthurian Legend in Italian Literature, London-New York, Dent-Dutton, 1930 (n.e. New York, Octagon Books, 1971).
Genta, Enrico, Appunti di diritto comune, Ed. Scelza Ricco, Torino, Giappichelli, 1995.
Heijkant, Marie-José, La tradizione del ʻTristan' in prosa in Italia e proposte di studio sul ʻTristano Riccardiano', Nijmegen, s.n., 1989.
Heijkant, Marie-José, "«E re non è altro a dire che scudo e lancia e elmo»: il concetto di regalità nella Tavola Ritonda", La regalità, Eds. Carlo Donà ‒ Francesco Zambon, Roma, Carocci,2002: 217-229.
Il romanzo di Tristano, Ed. Antonio Scolari, Genova, Costa & Nolan, 1990 (n.e. F. Regina Psaki, Cambridge, Boydell & Brewer, 2006).
Il Tristano Panciatichiano, Ed. Gloria Allaire, Cambridge, Boydell & Brewer, 2002.
La Tavola Ritonda o L'Istoria di Tristano, Ed. F. L. Polidori, Bologna, Romagnoli, 1864-1866 (n.e. Marie-José Heijkant, Milano-Trento, Luni, 1997; Emanuele Trevi, Milano, Rizzoli, 1999).
Latini, Brunetto, La Rettorica, Ed. Francesco Maggini, Firenze, Le Monnier, 1968.
Le Roman de Tristan en prose, Ed. Renée Lee Curtis, München, Max Hueber Verlag, 1963.
Libri (dei), Matteo, Arringhe, Ed. Eleonora Vincenti, Milano-Napoli, Ricciardi, 1974.
"Lo statuto dell'arte della mercanzia senese (1342-1343)", Bullettino Senese di Storia Patria, Ed. Quinto Senigaglia, XIV (1907): 211-71.
Maffei, Enrico, Dal reato alla sentenza. Il processo criminale in età comunale, Roma, Edizioni di storia e letteratura, 2005.
Merceron, Jacques, Le message et sa fiction. La communication par messager dans la littérature française des XIIe et XIIIe siècles,Berkeley, University of California Press, 1998.
Morosini, Roberta, "«Prose di romanzi»"…or novelle? A Note on Adaptations of «franceschi romanzi». The Case of the Tristano Riccardiano and the Novellino, Tristania, 22 (2003): 23-48.
Mortara Garavelli, Bice, Manuale di retorica, Milano, Bompiani, 1997.
Punzi, Arianna, Tristano. Storia di un mito, Roma, Carocci, 2005.
Statuto del Comune e del Popolo di Perugia del 1342 in volgare, Ed. Mahmoud Salem Elsheikh, Perugia, Deputazione di Storia patria per l'Umbria, 2000, II.
Statuti senesi scritti in volgare ne' secoli XIII e XIV, Ed. Filippo Luigi Polidori, Bologna, Romagnoli, 1863, I.
Quaglioni, Diego, «Civilis sapientia». Dottrine giuridiche e dottrine politiche fra Medioevo ed Età moderna. Saggi per la storia del pensiero giuridico moderno, Rimini, Maggioli, 1989.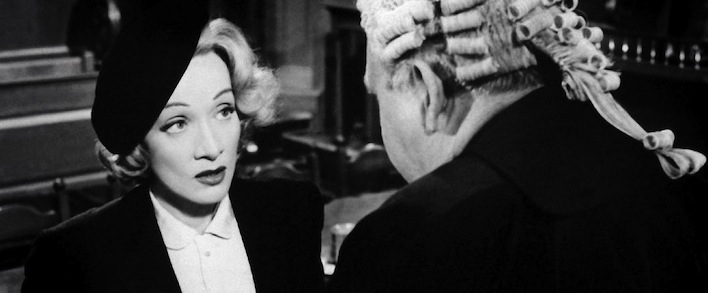 How to Cite
Murgia, G. (2012). «Osservare vogliam la legge di Dio». Thinking about Law in Italian Arthurian Literature. Between, 2(3). https://doi.org/10.13125/2039-6597/415
Section
Narratives on Law, Narratives in Law
Copyright Notice

You are free to copy, distribute and transmit the work, and to adapt the work. You must attribute the work in the manner specified by the author or licensor (but not in any way that suggests that they endorse you or your use of the work).