A Strange Case of Prof. Efremov, or The Bull's Hour As a Communist Dystopia
Dmitry Novokhatskiy

University of Catania (Italy)
Keywords:
Ivan Efremov, Science Fiction, Soviet Union, utopia, dystopia
Abstract
The article is dedicated to the analysis of The Bull's Hour (Chas byka) by Ivan Efremov, a final novel in a series of his science fiction works about a remote communist future of the Earth. In the description of the terrestrial astronauts' mission to a planet named Tormans, utopia and dystopia merge: the utopian communist society of the Earth is contrasted with a sinister dystopian reality of Tormans, where terror, violence, and repressions flourish and where the totalitarian mechanism of the State rejects any idea of human life valour. The description of Tormans recalls explicitly the realia of the 20th century, with particular references not only to the USA, China and the Nazi Germany, but – and, may be, mostly – to the Soviet Union. The Bull's Hour therefore can be read as a literary act of resistance against the regime and an expression of a hope of possible changes of the Soviet system.
Downloads
Download data is not yet available.
References
Беляков, Евгений, Туманность Быка. Сборник статей о творчестве И. А. Ефремова, Москва, Издательские решения, 2016. (Kindle edition)
Беспечанский, Юрий Василевич, "Преломление традиций русской философии в художественном творчестве Ивана Ефремова (на материале романа Час быка)", Вестник ЮУрГУ. Серия «Социально-гуманитарные науки», 14-1 (2014): 171-174.
Борода, Елена Викторовна, "Научно-фантастическая литература и духовные ценности", Успехи современной науки, Т. 3, № 4 (2017): 44-46.
Геллер, Леонид М., Вселенная за пределом догмы = Soviet science fiction: размышления о советской фантастике, London, Overseas Publications Interchange, 1985.
Глазырина, Анна Дмитриевна – Емельянов, Борис Владимирович, "Русский антропокосмизм: версия И. Ефремова", Известия Уральского федерального университета. Сер. 3. Общественные науки, 12-1 (161) (2017): 169-175.
Горький, Алексей Максимович, "В. И. Ленин", В. И. Ленин и А. М. Горький. Письма, воспоминания, документы, Москва, Издательство АН СССР, 1961: 238-278.
Ефремов, Иван Антонович, "Как создавался Час быка", Ефремов И. А. Собрание сочинений: В 5 т. Т. 5. Кн. 2, Москва, Молодая гвардия, 1989: 454-460.
Ефремов, Иван Антонович, "Час быка", В круге света: Сб. научно-фант. произв., Кишинев, Штиинца, 1988: 265-543.
Майорова, Дарья Александровна – Осьмухина, Ольга Юрьевна, "Принципы создания фантастического мира в прозе И. Ефремова (на материале романа Час быка)", Art Logos, № 4 (9) (2019), 85-97.
Осьмухина, Ольга Юрьевна – Майорова, Дарья Александровна "Специфика конструирования фантастического мира в романе И. Ефремова Час быка", Филологические науки. Вопросы теории и практики, 13-1 (2020), 31-36. 
Сагатовский, Валерий Николаевич, "И. Ефремов в контексте современной культуры", Материалы I Международного симпозиума Иван Ефремов – ученый, мыслитель, писатель. Взгляд в третье тысячелетие. Предвиденья и прогнозы, Москва, Лаборатория фантастики, 1998: 52-61.
Сергеев, Сергей, "Мечтая об антиимперии: Иван Ефремов в поисках третьего пути", Ab Imperio, 3 (2017), 119-160.
Французов, Сергей Алексеевич, "О цивилизационной основе общества будущего, задуманного Иваном Ефремовым", XV Ефремовские чтения: Сб. материалов конференции, Санкт-Петербург, Лема, 2012: 34-39.
Черная, Наталья, "Час Быка И. Ефремова и развитие традиций антиутопии", Тезисы докладов и сообщений Всесоюз. науч. конференции-семинара, посвящ. творчеству И. А. Ефремова и проблемам науч. фантастики, Николаев, 1988: 8-11.http://www.fandom.ru/convent/58/efremov_1988_t02.htm, online (last accessed 29/02/2020)
Шифрин, Борис Фридманович, "Монументализм и вежливость (Час быка И. Ефремова)", Иван Ефремов и русский космизм: сб. научн. ст., Ред. Е. А. Трофимова, Санкт-Петербург, СПбГИЭУ, 2012: 310-321.
Bartoni, Stefano, "Fantascienza e anni Sessanta in Unione Sovietica", eSamizdat, 2-3 (2005 III), 341-361.
Gabor, Denis, Inventing the future, London, Secker & Warburg, 1963.
Zenobi, Beatrice, "Il viaggio utopico nella fantascienza sovietica: La Nebulosa di Andromeda di I. A. Efremov", Studi Slavistici, IV (2007), 193-214.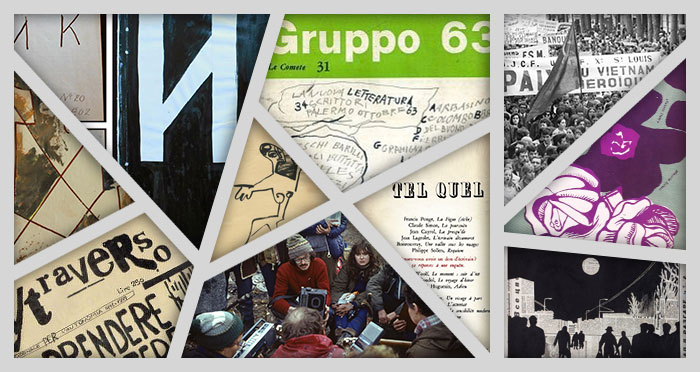 How to Cite
Novokhatskiy, D. (2020). A Strange Case of Prof. Efremov, or The Bull's Hour As a Communist Dystopia. Between, 10(19), 334-353. https://doi.org/10.13125/2039-6597/4070
Copyright (c) 2020 Between
This work is licensed under a Creative Commons Attribution-NonCommercial 4.0 International License.
Copyright Notice

You are free to copy, distribute and transmit the work, and to adapt the work. You must attribute the work in the manner specified by the author or licensor (but not in any way that suggests that they endorse you or your use of the work).