On Spain and Mafia: Fiction and Reality in Representing Evil
Keywords:
Mafia, Spain, Beati Paoli, Fiction, Invention of Tradition
Abstract
The Author focuses on literary construction of Mafia's Myth; from the Spanish origin in Cervantes to the "setta" of Beati Paoli and the Invention of Tradition of Cosa Nostra in 20th Century. The article demonstrates that reality and fiction are part of a unique strategy of social construction of Consensus and Legitimacy.
References
Alexander, Jeffrey C., The Meanings of Social Life: A Cultural Sociology, Oxford, Oxford University Press, 2003, trad. it. La costruzione del male: dall'Olocausto all'11 settembre, Bologna, Il Mulino, 2008.
Arsenal, León – Sanchiz, Hipólito, Las sociedades secretas españolas, Madrid, Zenith Planeta, 2006.
Barrios, Manuel, Sociedades secretas del crimen en Andalucia, Madrid, Tecnos, 1987.
Benigno, Francesco, «L'imaginaire de la secte. Littèrature et politique aux origines de la Camorra (seconde moitié du XIXe Siècle)», Annales. Histoire, Sciences Sociales, 68.3 (2013): 755-89.
Benigno, Francesco, La mala setta. Alle origini di mafia e camorra (1859-1878), Torino, Einaudi, 2015.
Benigno, Francesco "La questione delle origini: mafia, camorra e storia d'Italia", Meridiana. Rivista di storia e di scienze sociali, 87 (2016): 125-48.
Bevilacqua, Pietro, "La Mafia e la Spagna", Meridiana. Rivista di storia e di scienze sociali, 13 (1992): 105-127.
Bock, Jean-Nicholas-Etienne de, Histoire du tribunal secret, Metz, Behmer, 1801.
Caro Baroja, Julio, Realidad y fantasia en el mundo criminal, Madrid, C. S. I. C., 1986.
Castillo Solórzano, Alonso de, La garduña de Sevilla y anzuelo de las bolsas, Ed. Federico Ruiz Morcuende, Madrid, La Lectura, 1922.
Cancila, Orazio, Palermo, Roma-Bari, Laterza, 1988.
Cuendias, Manuel Galo de – De Féréal, Victor, L'Espagne pittoresque, artistique et monumentale. Moeurs, usages et costumes, Paris, Librairie etnographique, 1848.
Eco, Umberto, "I Beati Paoli e l'ideologia del romanzo popolare", I Beati Paoli, Palermo, Flaccovio, 1986: VII-XVIII, 2 voll.
Fentress James – Wickham, Chris, Social memory, Oxford e Cambridge, Blackwell, 1992.
Gambetta, Diego, "La protezione mafiosa", La mafia, le mafie. Tra vecchi e nuovi paradigmi, Eds. G. Fiandaca e S. Costantino, Roma-Bari, Laterza, 1994.
Herzfeld, Michael, Cultural Intimacy: Social Poetics in the Nation-State, New York, Routledge, 1997, trad. it. Intimità culturale. Antropologia e nazionalismo, Napoli, L'ancora del mediterraneo, 2003.
Li Gotti, Ettore, Il teatro dei pupi, Firenze, Sansoni, 1957.
Lippmann, Walter, Public Opinion, SiouxFalls (S.D.), Nuvision, 2007.
Matard-Bonucci, Marie-Anne, Histoire de la mafia, Bruxelles, Éditions complexes, 1994.
Montemagno, Gabriello, Luigi Natoli e i Beati Paoli, Palermo, Flaccovio, 2002.
Pickering, Michael, Stereotyping. The Politics of Representation, Houndmills, Houndmills, Basingstoke e New York, Palgrave, 2001.
Pinto, Carmine, La guerra per il Mezzogiorno. Italiani, borbonici e briganti, 1860-1870, Roma-Bari, Laterza, 2019.
Renda, Francesco, I Beati Paoli. Storia, letteratura, leggenda, Palermo, Sellerio, 1991.
Roberts, John Morris, La mythologie des sociétés secretes, Paris, Payot, 1979.
Tatasciore, Giulio, "Per una storia culturale del crimine. Alcuni recenti studi francesi", Storica, 60 (2014): 91-110.
Tessitore, Giovanni, Il nome e la cosa. Quando la mafia non si chiamava mafia, Milano, Franco Angeli, 1997.
Titone, Virgilio, Storia, mafia e costume, Milano, Edizioni del Milione, 1964.
Tranfaglia, Nicola, La mafia come metodo nell'Italia contemporanea, Roma-Bari, Laterza, 1991.
Tranfaglia, Nicola, "Il Mezzogiorno e le sue «mafie»: una risposta", Meridiana. Rivista di storia e di scienze sociali, 15 (1992): 269-277.
Verga, Marcello, "Decadenza italiana ed idea d'Europa", Storica, VIII.22 (2002): 7-33.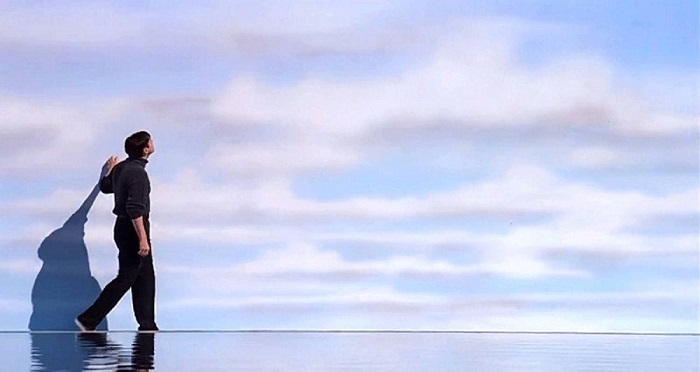 How to Cite
Benigno, F. (2019). On Spain and Mafia: Fiction and Reality in Representing Evil. Between, 9(18). https://doi.org/10.13125/2039-6597/3893
Copyright Notice

You are free to copy, distribute and transmit the work, and to adapt the work. You must attribute the work in the manner specified by the author or licensor (but not in any way that suggests that they endorse you or your use of the work).