To Pretend is to Know Oneself. The ontology of the Character and the State or Quality of the Self which we Call 'Sincerity'
Andrea Tagliapietra

Università Vita-Salute San Raffaele Milano
Keywords:
Character, Sincerity, Singularity, Fiction, Possibility, Self, Reality, Ontology, Truth,
Abstract
The aim of this essay is to enhance the potential of literary and theatrical 'fiction' according to three different registers: logical, gnoseological, modal. From the logical point of view, the poetic-dramaturgical fiction challenges the Aristotelian principle of non-contradiction: in the symbolic act in which x simulates being y, x doesn't cease to be himself/herself to become other. Fiction does not imply abandoning an identity to conquer a new and different one: it is the coexistence of sameness and difference, of identity and its inexhaustible alteration. It is a contradictory coexistence in relation to classical logic, but this contradiction is the irrevocable nature of the symbolic-imaginative activity of the human being. According to the gnoseological perspective, a careful analysis leads to a re-thinking of the static opposition between true and false, so that in the 'simulation' x and y are either both true or both false; a gnoseology based on an inclusive disjunction replaces the one based on an exclusive logic. Finally, from the modal point of view, the poetic-literary fiction breaks the mechanism that submits the possible to the real, relegating it to non-existence and non-actuality. The great novel, when it is really a great novel, actualizes the possible and at the same time makes the real possible. Neither the static nature of reality, nor the evanescence of possibility, but the vertigo of virtuality is the proper dimension of narrative fiction, that is, no longer the dimension of the individual but of its pathic and unintentional background: the singularity.
References
Agamben, Giorgio, "Bartleby o della contingenza"(1993), Deleuze, Gilles – Agamben, Giorgio, Bartleby. La formula della creazione, Macerata, Quodlibet, 2012.
Aristotele, Metafisica, tr. it. A. Russo, Roma-Bari, Laterza, 1984a.
Id., Poetica, tr. it. M. Valgimigli, Roma-Bari, Laterza, 1984b.
Id., Retorica,tr. it. A. Plebe, Roma-Bari, Laterza, 1984c.
Benjamin, Walter, "Über einige Motive bei Baudelaire", Zeitschrift für Sozialforschung, 8 (1939): 50-89; in Id.,Gesammelte Schriften, Eds. R. Tiedemann - H. Schweppenhäuser, Frankfurt, Suhrkamp, 1972-1999: 605-653; tr. it. "Su alcuni motivi in Baudelaire", Aura e choc, Eds. A. Pinotti - A. Somaini, Torino, Einaudi, 2012: 163-202.
Bergson, Henri, La pensée et le mouvant, Paris, Puf, 1938; tr. it. Pensiero e movimento, Milano, Bompiani, 2000.
Id., Le rire. Essai sur la signification du comique, Paris, Alcan, 1900; tr. it.Il riso. Saggio sul significato del comico, Ed.F. Sossi, Milano, Mondadori, 1992.
Canetti, Elias, "Des Beruf des Dichters", Das Gewissen der Worte, München-Wien, Verlag, 1976; tr. it. "La missione dello scrittore (Discorso tenuto a Monaco di Baviera nel gennaio 1976)", La coscienza delle parole. Saggi, Milano, Adelphi, 1984.
Coleridge, Samuel Taylor, Biographia literaria (1817), Ed. J. T. Shawcross, Oxford, Oxford University Press, 1962.
Derrida, Jacques, "History of the Lie: Prolegomena", Graduate Faculty of Philosophy Journal, XIX.2-XX.1(1997): 129-161; tr. it. "Storia della menzogna: prolegomena", S. Forti (ed.), La filosofia di fronte all'estremo. Totalitarismo e riflessione filosofica, Torino, Einaudi, 2004.
Dostoevskij, Fëdor, Brat'ja Karamazovy, Moskva, Katkov, 1879-1880; tr. it., I fratelli Karamazov, Torino, Einaudi, 1993.
Esiodo, Teogonia, Ed. G. Arrighetti, Milano, Rizzoli, 1984.
Foucault,Michel, Les mots et les choses. Une archéologie des sciences humaines, Paris, Gallimard, 1966;tr. it. Le parole e le cose. Un'archeologia delle scienze umane, Milano, Rizzoli, 1985;
Gorgia di Leontini, "Encomio di Elena e altri frammenti", Sofisti: Protagora, Gorgia, Dissoì Lògoi. Una reinterpretazione dei testi, Eds. S. Maso - C. Franco, Bologna, Zanichelli, 1995.
Jaynes, Julian, The Diachronicity of Consciousness (1991); tr. it., La natura diacronica della coscienza, Ed. I. C. Blum, Milano,Adelphi, 2014.
Jullien, François, Si parler va sans dire. Du logos et d'autres ressources, Paris , Seuil, 2006; tr. it., Parlare senza parole. Logos e Tao, Eds. B. Piccioli Fioroni - A. De Michele, Roma-Bari, Laterza, 2008.
Kerényi, Károly, "Mensch und Maske", Eranos Jahrbuch, XVI (1948): 183-208; Id., "Uomo e maschera", Dioniso. Bollettino dell'Istituto Nazionale del Dramma Antico, XII.1 (1949);Miti e misteri, Torino, Einaudi, 1950: 455-481.
Kundera, Milan,L'art du roman. Essai, Paris, Gallimard, 1986; tr. it., L'arte del romanzo, Milano, Adelphi, 1988.
Mauss, Marcel, "Une catégorie de l'esprit humain: la notion de personne, celle de 'moi'", Journal of the Royal Anthropological Institute, LXVIII (1938); in Id., Sociologie et anthropologie, Ed. G. Gurvitch, Paris, Puf, 1950; tr. it., "Una categoria dello spirito umano: la nozione di persona, quella di 'io'", Teoria generale della magia e altri saggi, Ed. E. De Martino, Torino, Einaudi, 2000: 349-381.
Nietzsche, Friedrich, Götzen-Dämmerung, oder: Wie man mit dem Hammer philosophiert (1888); ora in Werke, Eds. G. Colli - M. Montinari, Berlin, De Gruyter, 1964-ss.; tr. it., "Crepuscolo degli idoli. Ovvero come si filosofa con il martello", Opere di Friedrich Nietzsche, Eds. G. Colli - M. Montinari, tr. it. F. Masini, Milano, Adelphi, 1977 .
Pessoa, Fernando, Una sola moltitudine (1888-1935), Ed. A. Tabucchi, Milano, Adelphi, 1984.
Ricoeur, Paul, Soi-même comme un autre, Paris, Éditions du Seuil, 1990; tr. it. Sé come un altro, Milano, Jaca Book, 1993.
Id., Temps et récit, Paris, Éditions du Seuil, 1983-1985; tr. it., Tempo e racconto, Milano, Jaca Book, 1986-1988.
Sartre, Jean-Paul, L'être et le néant. Essai d'ontologie phénoménologique, Paris, Gallimard, 1943; tr. it., L'essere e il nulla, Milano, il Saggiatore, 1997.
Schulz, Bruno, "Mityzacja rzeczywistosci", Studio, VI.3-4 (1936): 32-34; tr. it., "La mitizzazione della realtà", Le botteghe color cannella. Tutti i racconti, i saggi e i disegni, Ed. F. M. Cataluccio, Torino, Einaudi, 2001.
Stendhal, "Les privilèges" (1840), Œuvres intimes, Paris, Gallimard, 1955: 1559-ss.; tr. it., I privilegi, Palermo, Sellerio, 1992.
Tagliapietra, Andrea, Il velo di Alcesti. La filosofia e il teatro della morte, Milano, Feltrinelli, 1997.
Id., La virtù crudele. Filosofia e storia della sincerità, Torino, Einaudi, 2003.
Id., La forza del pudore. Per una filosofia dell'inconfessabile, Milano, Rizzoli, 2006.
Id., Il dono del filosofo. Sul gesto originario della filosofia, Torino, Einaudi, 2009.
Id., Sincerità, Milano, Raffaello Cortina, 2012.
Id., Non ci resta che ridere, Bologna, il Mulino, 2013a.
Id., "Gli altri che io sono. Per una filosofia del personaggio", Giornale Critico di Storia delle Idee, V.9 (2013b): 7-18.
Id., Esperienza. Filosofia e storia di un'idea, Milano, Raffaello Cortina Editore, 2017a.
Id., "Lo Ione di Platone e la tigre di Pessoa. Sulla destituzione filosofica del mito", M. Adinolfi - M. Donà (eds.), Trovarsi accanto. Per gli ottant'anni di Vincenzo Vitiello, Roma, InSchibboleth, 2017b: 649-670.
Trilling, Lionel, E. M. Forster (1944), London, Hogart Press, 1962.
Id., "Mansfield Park" (1954), The Opposing Self, New York, Viking Press, 1955; tr. it. in La Letteratura e le idee, Ed. L. Gallino, Torino, Einaudi, 1962: 267-288.
Id.,Beyond Culture: Essays on Literature and Learning, New York, Viking Press, 1965; tr. it.,Al di là della cultura, Ed. G. Fink, Firenze, La Nuova Italia, 1980.
Id., Sincerity and authenticity, Cambridge, Harvard University Press, 1972; tr. it., Sincerità e autenticità, Ed. R. Ariano, intr. A. Tagliapietra, Bergamo, Moretti & Vitali, 2018.
Valent, Italo, "L'etica della possibilità", Panta diapànton. Scritti teorici su follia e cura, Ed. G. Valent, Opere di Italo Valent (in 6 voll.), Ed. A. Tagliapietra, vol. VI, Bergamo, Moretti & Vitali, 2009: 319-335.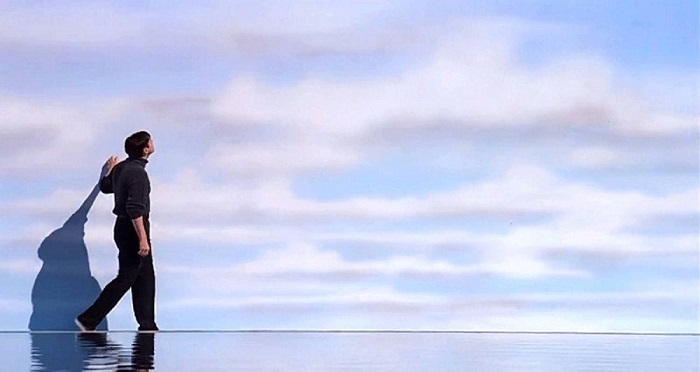 How to Cite
Tagliapietra, A. (2019). To Pretend is to Know Oneself. The ontology of the Character and the State or Quality of the Self which we Call 'Sincerity'. Between, 9(18). https://doi.org/10.13125/2039-6597/3889
Copyright Notice

You are free to copy, distribute and transmit the work, and to adapt the work. You must attribute the work in the manner specified by the author or licensor (but not in any way that suggests that they endorse you or your use of the work).