In praise of the plot: between imagination, complexity and creativity
Keywords:
Plots, Knots, Complexity, Creativity, Development
Abstract
The essay stems from an idea of plots and knots as a language allowing a secular hermeneutics of interactions among phenomena and events, to show how material cultures and anthropological/symbolical practices connect with a new theoretical space. The second idea is that a critique to the limits of modernity, with its belief in an unlimited technological progress, and postmodernity, stating the impossibility of establishing a difference between biological/cultural world and between natural/artificial, has to undertake a redefinition of the relationships among nature/living organisms/rational beings. Finally, the essay proposes a critique of the category of development, in particular related to the new digital technologies. It is essential to tackle how their spreading in each space and time has emptied the latter of their natural and anthropological differences, reducing them to a virtual unicum which has replaced the real and the forms of narration that cultures elaborated of it.
Downloads
Download data is not yet available.
References
Aa.Vv., Tessuti: Tradizione e innovazione della tessitura in Sardegna, Nuoro, Illisso, 2011.
Badiou, Alain, Eloge des mathématiques, Parigi, Flammarion, 2015.
Bergson, Henry, L'évolution créatrice, Parigi, Felic Alcan, 1907.
Berque, Augustin, Milieu et identité humaine. Notes pour un dépassement de la modernité, Parigi, Donner lieu, 2010.
Berthoz, Alain, La simplixité, Parigi, Odile Jacob, 2009.
Berthoz, Alain - Christen, Y. (eds.), Neurobiology of «Umwelt»: How Living Beings Perceive the World, Berlin - HeidelbergSpringer-Verlag, 2009.
Bevilacqua, Piero, Miseria dello sviluppo, Roma – Bari, Laterza, 2008.
Bodei, Remo, La vita delle cose, Roma-Bari, Laterza, 2009.
Boi, Luciano, Morphologie de l'invisible. Transformations d'objets, formes de l'espace, singularités phénoménales et pensée diagrammatique, Presses Universitaires de Limoges, 2011.
Id., "Complessità, biodiversità ed eco-dinamica: come tessere nuove relazioni tra natura e cultura", Paesaggi della complessità. La trama delle cose e gli intrecci tra natura e cultura, Eds. R. Barbanti - L. Boi - M. Neve, Milano, Mimesis, 2011: 187-261.
Id., "Complessità, spazi vissuti e fenomenologia dei luoghi", Filosofia e Teologia, 31.2 (2017): 199-216.
Id., "Riflessioni filosofiche sui concetti di complessità e identità", Complessità, 11.2 (2016): 28-55.
Id., "Limites du réductionnisme et nouvelles approches dans l'étude des phénomènes naturels et des systèmes vivants", La fabrication du psychisme, Ed. S. Mancini, Parigi, Editions de la Découverte, 2006: 207-239.
Id., "Della singolarità in pittura e in matematica", Prometeo, 29 (2011): 14-21.
Id., Pensare l'impossibile: dialogo infinito tra arte e scienza, Springer-Verlag, Milano 2012.
Bonaviri, Giuseppe, La beffaria, Rizzoli, Milano 1975.
Calvino, Italo, Le città invisibili, Torino, Einaudi, 1972.
Id., Lezioni americane. Sei proposte per il prossimo millennio, Milano, Garzanti, 1988.
De Felice, Fernando, L'intreccio spazio-temporale, Torino, Bollati Boringhieri, 2006.
Deleuze, Gilles, Le pli. Leibniz et le baroque, Parigi, Les Editions de Minuit: 1988.
Heidegger, Martin, Saggi e discorsi, trad. di G. Vattimo, Milano, Mursia, 1976.
Husserl, Edmund, La cosa e lo spazio: lineamenti fondamentali di fenomenologia e critica della ragione, Ed. V. Costa, Soveria Mannelli,, Rubbettino, 2009.
Ingold, Tim, Ecologia e cultura, Milano, Meltemi, 2004.
Id., Marcher avec les dragons, Parigi, Seuil, 2018.
Leopardi, Giacomo, Zibaldone di pensieri, Ed. G. Pacella, Milano, Garzanti, 1991.
Maffei, Lamberto, La libertà di essere diversi, Bologna, il Mulino, 2011.
Id., Elogio della differenza, Bologna, il Mulino, 2012.
Id., Elogio della ribellione, Bologna, il Mulino, 2016.
Merleau-Ponty, Maurice, Phénoménologie de la perception, Parigi, Gallimard, 1945.
Id., L'œil et l'esprit, Parigi, Gallimard, 1964.
Musil, Robert, L'uomo senza qualità, Ed. Cesare Cases, trad. it. Anita Rho, Torino, Einaudi, 1995.
Pascal, Blaise, Pensieri , Ed. C. Carena, prefazione di G. Raboni, Torino, Einaudi, 1996.
Paz, Octavio, Tempo nublado, Barcellon, Seix Barral, 1998.
Pelt, Jean-Marie, La solidarité chez les plantes, les animaux, les humains, Parigi, Le Livre de Poche, 2006.
Piaget, Jean, La nascita dell'intelligenza nel fanciullo, Firenze, Giunti-Barbera Universitaria, 1968.
Prigogine, Ilya - Stengers, Isabelle, La nuova alleanza. Metamorfosi della scienza, Torino, Einaudi,1999.
Rilke, Rainer Maria, Elegie duinesi, Ed. L. Traverso, Milano Cederna, 1947.
Rizzolatti, Giacomo et al., "The inferior parietal lobule: where action becomes perception", Novartis Found. Symp., 270 (2006).
Sabato, Ernesto, La Resistencia, Buenos Aires, Seix Barral, 2000.
Sperry, R.W., "Mind-brain interaction: mentalism, yes; dualism, no", Neuroscience, 5 (1980): 195-206.
Thom, René, Apologie du logos, Parigi, Hachette, 1988.
Valéry, Paul, Cahiers, Parigi, Pléiade,1894.
Varela, Francisco – Thompson, Evan – Rosch, Eleanor, L'inscription corporelle de l'esprit, Parigi, Seuil, 1917.
Von Uexküll, Jakob, Ambienti animali e ambienti umani, Macerata, Quodlibet, 2010.
Zanzotto, Andrea, In questo progresso scorsoio, Milano, Garzanti, 2009.
Id., Il Galateo in Bosco, Milano, Mondadori, 1978.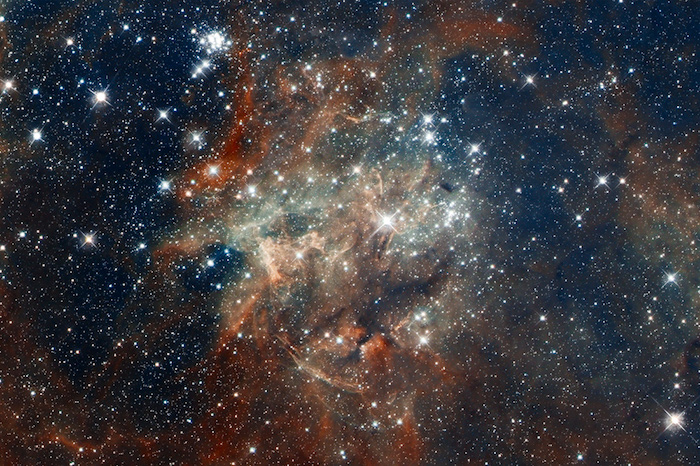 How to Cite
Boi, L. (2019). In praise of the plot: between imagination, complexity and creativity. Between, 9(17). https://doi.org/10.13125/2039-6597/3862
Section
From a mathematical perspective:closing remarks
Copyright Notice

You are free to copy, distribute and transmit the work, and to adapt the work. You must attribute the work in the manner specified by the author or licensor (but not in any way that suggests that they endorse you or your use of the work).