The religious censure in Modern Egypt.
Danilo Marino

Università degli studi di Napoli "L'Orientale" INALCO, Paris
Keywords:
Religious censure, Egypt, Mahfuz, Rushdie
Abstract
In this paper I will focus on the censure applied by religious authorities, who intervene in tracing the limits between the licit and illegal when an author employ the religious stories as literary materials. I will trace the complex editorial story of Awlād Ḥāratinā a novel of Nağīb Maḥfūẓ (1911-2006). When it was published in 1959 on the cairene newspaper Al-Ahrām, numerous protesters asked for an interruption of publishing and to ban the novel for its blasphemous contents. Even if the printing of the work could be completed, Awlād Ḥāratinā was never published as a book in Egypt, only in 1967 the libanaise Dār al-Ᾱdāb issued the novel but it was forbidden in Egypt.The Islamic censure judged  Awlād Ḥāratinā a work that deride religion for its non orthodox use of the sacred story. Not only the structure of the book, but the stories of its characters seemed to be more closer to prophetic lives. In fact, the narration represents the sacred story of the humanity in a usual modern cairen neighborhood, that is to say employing imagination where devotion, authenticity and respect were required. Maḥfūẓ's explanations of a political rather than a religious interpretation was useless. Through the analysis of original documents, I intend to deal with the nature of this ban, because the censure wasn't a formal political or religious interdict, nor it was an official juridical decision, but it seemed more a informal forbid or a kind of auto-censure influenced by the pressures put on by the context. In 1988 two events renewed the attention on Awlād Ḥāratinā: Nağīb Maḥfūẓ was aworded the Nobel prize for literature and Salma Rushdie published The satanic Verses, that was followed by the death sentence (fatwā') cursed by Khomeiny. Thus, the similarities between the two works soon arose and some Islamists started to attack Maḥfūẓ. As a result of that tension, in 1994 some fanatics  attempted on Maḥfūẓ's life. In this paper I will trace a comparison between Awlād Ḥāratinā and The Satanic Verses affairs and I will deal with Maḥfūẓ's ambiguous positions toward Rushdie's death sentence, discussing his numerous statements on the boycott of The Satanic Verses to prevent a social and religious conflict.
Downloads
Download data is not yet available.
References
Al-Ahālī, 17.10.1994.
Al-Ahrām, 26.10.1994.
̒Abd al-Raḥmān, Umar, al-Ahālī, 26.04.1989.
Abdallah, Anouar (ed.), Pour Rushdie: cent intellectuels arabes et musulmans pour la liberté d'expression, Paris, La Découverte/Carrefour des Littératures, 1993.
Allen, Roger, Review: For Rushdie: Essays by Arab and Muslim Writers in Defense of Free Speech, International Society for Iranian Studies, 28, 3/4 (1995): 231-3.
Id., "Maḥfūẓ Nağīb", The Encyclopedia of Arabic Literature, vol. 2, Meisami, Julie Scott - Starkey, Paul (eds.), London, Routledge, 1998: 490-2.
Anderson Kevin, - Whitehead, Kenneth (eds.), For Rushdie: Essays by Arab and Muslim Writers in Defense of Free Speech, New York, George Braziller, 1994.
Appignanesi, Lisa - Maitland, Sara (eds.), The Rushdie File, New York, Syracuse University Press, 1990.
Al-Azm, Saadik, J., "Is the 'fatwa' a 'fatwa'?", Middle East Report, 183, (1993): 27.
Botiveau, Bernard, "Penser, dire, interdire. Logique et enjeux de la censure des écrits en Egypte", Egypte/Monde Arabe, 14 (1993): 133-162.
Chakravorty, Pinaki, "The Rushdie Incident as Law-and-Literature Parable", The Yale Law Journal, 109, 8 (1995): 2213-2247.
El-Enany, Rasheed, "Religion in the Novels of Naguib Mahfouz", Bulletin of the British Society for Middle Eastern Studies, 15, 1-2 (1988): 21-27.
Id., Naguib Mahfouz: The pursuit of meaning, London, Routledge, 1993.
Id., Naguib Mahfouz: his Life and Times, Cairo, American University in Cairo Press, 2007.
Farağ, al-Sayyid Aḥmad, Adab Nağīb Maḥfūẓ wa-iškāliyat al-sirā̒ bayna al-Islām wa 'l-taġrīb, Al-Mansūrah, Dār al-Wafā', 1990.
Ferrié, Jean-Noël, "Censure et sens commun en Egypte, ou l'invention répétée de la normalité islamique", Egypte/Monde arabe, 3 (2000): 49-61.
Al-Ghitany, Gamal, Mahfūz par Mahfūz, trad. franc. Osman, Khaled, Paris, Sindbad, 1991.
Grassi, Vincenza, "Nağīb Maḥfūẓ, note bio-bibliografiche", Studi in onore di Nağīb Maḥfūẓ. Premio Nobel per la letteratura 1988, Oriente Moderno, 10-12 (1988): 435-450.
Abu-Haidar, Jareer,"Awlad Haratina by Najib Mahfuz: an Event in the Arab World", Journal of Arabic Literature, XVI, 1 (1985): 119-131.
Ḥiğāzī, Aḥmad ̒Abd al-Mu̒ṭī, "Nağīb Maḥfūẓ bayna al-Mutatarrifīn wa al-Mu̒tadilīn [Nağīb Maḥfūẓ, tra gli estremisti e i moderati]", al-Ahrām, 02.11.1994.
Jaquemond, Richard, "Quelques débats récents autour de la censure", Egypte/Monde Arabe, 20 (1994): 25-41.
Id., "L'affaire Mahfouz 1959-1994", Peuples Méditerranéens, 74-75, (1996): 281-292.
Id., Entre scribes et écrivains. Le champ littéraire dans l'Egypte contemporaine, Paris, Sindbad Actes Sud, 2003.
Johnson, Barbara, The Critical Difference: essays in the contemporary rhetoric of reading,Baltimore, Johns Hopkins University Press, 1980.
Kišk, ̒Abd al-Ḥamīd, Kalimātunā fī al-radd ̒alāAwlād Ḥāratinā,al-Qāhirah, al-Muḫtār al-Islāmī, 1990.
Maḥfūẓ, Nağīb, Awlād Ḥāratinā, al-Qāhirah, Dār al-Šurūq, 2006, (1° ed. al-Ahrām,21.09-25.12.1959), trad. it Il rione dei ragazzi, Ed. Manrico Murzi, Napoli, Tullio Pironti Editore, 2001.
Id., al-Musawwar, 21.10.1988.
Id., "Haqīqat aqwālī ̒an kitāb Salmān Rušdī [La verità delle mie opinioni sul libro di Salma Rushdie]", al-Ahrām, 02.03.1989: 7.
Id., Rūz el-Yūsūf, 01.05.1989: 12-16.
Id., Ḥawla al-dīn wa al-dīmūqrātiyyah [Intorno alla religione e alla democrazia], al-Qāhirah, al-Dār al-miṣriyyah al-lubnāniyyah, 1990.
Id., "Al-ḥurriyyah: bayna al-fikr wa-l-ta̒bīr [La libertà: tra pensiero ed espressione]", al-Ahrām, 01.09.1994: 9.
Id., Asdā' al-sīrah al-ḏātiyyah, al-Fağğālah-al-Qāhirah, Matbū̒āt Maktabah Miṣr, 1995, trad. ingl. Echoes of an autobiography, Ed. David Johnson Davies, Cairo, American University in Cairo Press, 1997.
Mehrez, Samia, "Respected Sir", Naguib Mahfouz : from regional fame to global recognition, Beard, Michael - Haydar, Adnan (eds), New York, Syracuse University Press, 1993: 61-80.
Mufti, Aamir "Reading the Rushdie Affair: An Essay on Islam and Politics", Social Text, 29 (1991): 95-116.
Muḥī al-Dīn, Muḥammad, "Riwāyat Nağīb Maḥfūẓ", al-Ādāb, 02.1960: 73-75.
Najjar, Fawzi M., "Islamic Fundamentalism and the Intellectuals: the Case of Naguib Mahfouz", British Journal of Middle Eastern Studies, 25, 1 (1998): 139-168.
Netton, Ian Richard, Text and Trauma. An East-West Primer, Richmond Surrey, Curzon Press, 1996.
Said, Edward, Beginnings: intention and method, New York, Columbia University Press, 1985.
Id., "Literature and Literalism", Al-Ahrām Weekly, 414, (28.01.199-03.02.1999), http://weekly.ahram.org.eg/1999/ 414/cu1.htm, web (ultimo accesso 11/11/2011).
Sakkūt, Ḥamdī, Nağīb Maḥfūẓ: bibliyūġrāfiyā tağrībīyah wa-sīrat ḥayāh wa-madḫal naqdī, al-Qāhirah, al-Hay'ah al-Miṣriyah al-̒Āmmah li-l-Kitāb, 2007.
Sayf al-Islam Hamad, Aḥmad, "L'intervention administrative dans la liberté d'expression. Entre loi et Constitution", Égypte/Monde Arabe, 3 (2000/1): 25-48.
Sleiman, Rima, "Le lieu de la parole dans Awlād Ḥāratinā", Arabica, 57 (2010): 290-308.
Snir, Reuven, Religion, Mysticism and Modern Arabic Literature, Wiesbaden, Harrasowitz Verlag, 2006.
Stagh, Marina, The Limits of Freedom of Speech. Prose Literature and Prose Writers in Egypt under Nasser and Sadat, Stckholm, Acta Universitatis Stockholmiensis, Stockholm Oriental Studies 14, Almqvist & Wiksell International, 1993.
Tyan, Emil, "Fatwā", Encyclopaedia of Islam (EI2), Bearman, Peri – Bianquis, Thierry – Bosworth, Clifford Edmond – van Donzel, Emeri – Heinrichs, Wolfhart (eds), Leiden, Brill, 1960-2005: 866-7.
Zeghal, Malika, "Nasser et les oulémas d'al-Azhar. La réinvention d'une mémoire politique", Peuples Méditerranéens, 74-75 (1996): 101-108.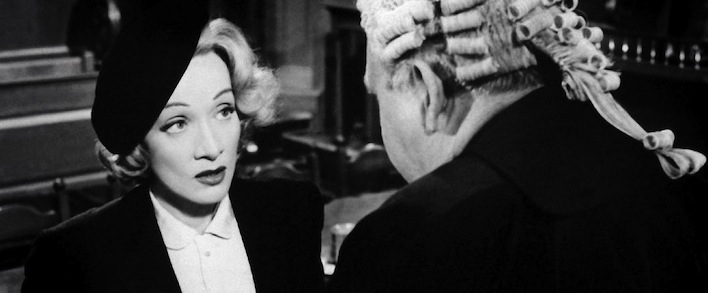 How to Cite
Marino, D. (2012). The religious censure in Modern Egypt. Between, 2(3). https://doi.org/10.13125/2039-6597/384
Section
Legislation regarding Literature and the Arts
Copyright Notice

You are free to copy, distribute and transmit the work, and to adapt the work. You must attribute the work in the manner specified by the author or licensor (but not in any way that suggests that they endorse you or your use of the work).