The misadventures of virtue: Griselda and the mystery of meekness
Carmelo Tramontana

Università degli Studi di Catania
Keywords:
Boccaccio, Decameron, Virtue, Griselda, Meekness
Abstract
The last tale in Boccaccio's Decameron describes the case of a bizarre marriage between Gualtieri, the Marquis of Saluzzo, and Griselda, a lowborn female sheperd. Gualtieri, a violent master whose madness Boccaccio defines as «matta bestialità», tests his wife's virtues and faithfulness through a series of trickeries. Analysing the Aristotelian and Thomistic echoes of the tale, what clearly comes out is Griselda's meekness: a subtlety of resistance to the enforcement of harassment. The article aims at portraying Griselda as a discourse on virtue which is  the final result of a dialectic union between falsehood and frankness.
References
Albanese, Gabriella, "La novella di Griselda: De insigni obedientia et fide uxoria", Petrarca e il petrarchismo. Un'ideologia della letteratura, Ed. Marziano Guglielminetti, Alessandria, Dell'Orso, 1994: xix-xlix.
Id., Fortuna umanistica della Griselda, Firenze, Le Lettere, 1996.
Alfano, Giancarlo, Introduzione alla lettura del «Decameron» di Boccaccio, Roma-Bari, Laterza, 2014.
Angeli, Giovanna, "Il corpo di Griselda", Corpo e cuore, Ed. Patrizia Caraffi, Bologna, Emil, 2012: 67-87.
Barolini, Teodolinda, "Sociology of the Brigata: Gendered Groups in Dante, Forese, Folgore, Boccaccio. From 'Guido, i' vorrei' to Griselda", Italian studies, 67.1 (2012): 4-22.
Id., "The Marquis of Saluzzo, or the Griselda story before it was hijacked. Calculating matrimonial odds in Decameron 10.10", Mediaevalia, 34 (2013): 23-55.
Barsella, Susanna, "I marginalia di Boccaccio all'Etica Nicomachea di Aristotele", Boccaccio in America, Eds. Elsa Filosa - Michael Papio, Ravenna, Longo, 2012: 143-55.
Id., "Boccaccio, i tiranni e la ragione naturale", Heliotropia, 12-13 (2015-2016): 131-63.
Bausi, Francesco, "Gli spiriti magni. Filigrane aristoteliche e tomistiche nella decima giornata del Decameron", Studi sul Boccaccio, 27 (1999): 205-53.
Battaglia Ricci, Lucia, "Decameron, X, 10: due verità e due modelli etici a confronto", Italianistica, XLII.2 (2013): 79-90.
Id. "In Toscana prima del canone. La novella tra Novellino e Decameron", La forma breve del narrare. Novelle, contes, short stories, Ed. Loretta Innocenti, Pisa, Pacini, 2013: 35-63.
Boccaccio, Giovanni, Decameron, Ed. Vittore Branca, Torino, Einaudi, 1980.
Bodei, Remo, Geometria delle passioni. Paura, speranza, felicità: filosofia e uso politico, Milano, Feltrinelli, 1991.
Id., Ira. La passione furente, Bologna, il Mulino, 2010.
Branca, Vittore, Boccaccio medievale (1956), Milano, Rizzoli, 2010.
Bruni, Francesco, Boccaccio. L'invenzione della letteratura mezzana, Bologna, il Mulino, 1990.
Clarke, Kenneth Patrick, "On copying and not copying Griselda: Petrarch and Boccaccio", Boccaccio and the European Literary Tradition, Eds. Pietro Boitani - Emilia Di Rocco, Roma, Edizioni di Storia e Letteratura, 2014: 57-71.
Foucault, Michel, Discorso e verità nella Grecia antica, Milano, Donzelli, 1996.
Keyes Filios, Denise, "Rewriting Griselda: from folktale to exemplum", Mediaevalia, 24 (2003): 45-73.
Lavagetto, Mario, Oltre le usate leggi. Una lettura del Decameron, Torino, Einaudi, 2019.
Manganaro, Andrea, "L''altra, che vostra fu'. L'alterità nella novella di Gualtieri e Griselda (Decameron, X, 10)", Le Forme e la Storia, 8.2 (2015): 577-94.
Menetti, Elisabetta, Griselda, o l'enigma di Giovanni Boccaccio (2007), http://www.classicitaliani.it/boccaccio/critica/Menetti_Griselda_Boccaccio.htm, online (ultimo accesso 08/06/2019).
Morabito, Raffaele, Le virtù di Griselda. Storia di una storia, Firenze, Olschki, 2017.
Haywood, Eric, "De insigni obedientia et fide amiculi? Griselda tra Petrarca e Boccaccio",  "Par estude ou par acoustumance". Saggi offerti a Marco Piccat per il suo 65° compleanno, Eds. Laura Ramello - Alex Borio - Elisabetta Nicola, Alessandria, Dell'Orso, 2016: 351-65.
Isidoro di Siviglia, Etimologie o Origini, Ed. Angelo Valastro Canale, Torino, Utet, 2 voll., 2004.
Jori, Alberto, Aristotele, Milano, Mondadori, 2003.
Petrarca Francesco, "De insigni obedentia et fide uxoria", Opere latine di Francesco Petrarca, Ed. Antonietta Bufano, vol. II, Torino, UTET, 1975.
Id., Res seniles. Libri XIII-XVII, Eds. Silvia Rizzo - Monica Berté, Firenze,      Le Lettere, 2017.
Rico, Francisco, I venerdì del Petrarca, Milano, Adelphi, 2016. 
Sciuto, Italo, L'etica nel Medioevo, Torino, Einaudi, 2007.
Stewart, Pamela, "La novella di Madonna Oretta e le due parti del Decameron", Retorica e mimica nel Decameron e nella commedia del Cinquecento, Firenze, Olschki, 1986: 19-38.
Tagliapietra, Andrea, La virtù crudele. Filosofia e storia della sincerità, Torino, Einaudi, 2003.
Id., Filosofia della bugia. Figure della menzogna nella storia del  pensiero occidentale, Milano, Mondadori, 2008.
Tommaso, Sententia libri Ethicorum, http://www.corpusthomisticum.org/iopera.html#OM, online (ultimo accesso 08/06/2019).
Tonelli, Natascia, Fisiologia della passione. Poesia d'amore e medicina da Cavalcanti a Boccaccio, Firenze, Galluzzo, 2015.
Jankélévitch, Vladimir, La menzogna e il malinteso, Milano, Cortina, 2000.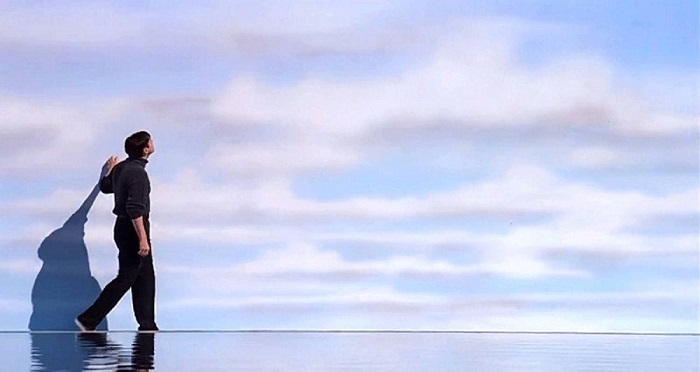 How to Cite
Tramontana, C. (2020). The misadventures of virtue: Griselda and the mystery of meekness. Between, 9(18). https://doi.org/10.13125/2039-6597/3756
Copyright Notice

You are free to copy, distribute and transmit the work, and to adapt the work. You must attribute the work in the manner specified by the author or licensor (but not in any way that suggests that they endorse you or your use of the work).