'Believing without believing': «le rêve de croyance» in Nodier's oeuvre
Keywords:
Nodier, fantastic, supernatural, impossible, belief
Abstract
The article focuses on the problem of the 'belief' in Charles Nodier's tales, starting from the request of a 'suspension of disbelief' which is a peculiar of the XIX°'s century fantastic novels. Firstly, I will take in consideration Paul Benichou's reflection from the L'école du désenchantement, where the author describes a specific form of 'belief' in Nodier's tales with the name of 'rêve de croyance'. Secondly, I will analyze some pages of Nodier's tales: such a close reading of the texts is functional to underline the problem of belief as a central part of a more complex construction, which is also present in Nodier's non-literary production.
Downloads
Download data is not yet available.
References
Béguin, Albert, L'anima romantica e il sogno. Saggio sul romanticismo tedesco e la poesia francese, Milano, Garzanti, 1975.
Bénichou, Paul, L'école du désenchantement, Paris, Gallimard, 1992.
Cabanès, Jean-Louis, "Romantisme et aliénisme", Paradigmes de l'âme. Littérature et aliénisme au XIXème siècle, Eds. Jean-Louis Cabanè - Didier Philippot - Paolo Tortonese, Paris, Presses Sorbonne Nouvelle, 2012: 7-20.
Carroy, Jacqueline, Nuits savantes. Une histoire des rêves (1800-1945), Paris, Éditions de l'ÉHÉSS, 2012.
Cirrincione d'Amelio, Ludovica, Il prisma dell'illusione, Roma, Bulzoni, 1988.
Citton, Yves, "Merveille et altermodernité", Imagination scientifique et littérature merveilleuse: Charles Tiphaigne de La Roche, Eds. Yves Citton - Marianne Dubacq - Philippe Vincent, Bordeaux, Presses universitaires de Bordeaux, 2014: 319-53.
Glinoer, Anthony, La Littérature frénétique, Paris, Presses universitaires de France, 2009.
Hetzel, Aurélia, La Reine de Saba. Des traditions au mythe littéraire, Paris, Classiques Garnier, 2012.
Laisney, Vincent, L'Arsenal romantique. Le Salon de Charles Nodier, Paris, Honoré Champion, 2002.
Marquer, Bernard, "La figure de l'«halluciné raisonnant» entre science et littérature", in Savoir et savants dans la littérature (Moyen Âge-XX° siècle), Eds. Pascale, Alexandre-Berguers e JeanYves, Guérin, Paris, Garnier, 2010: 239-54.
Michel, Arlette, "Balzac, Nodier et les magiques fantasmagories de nos rêves", L'Année balzacienne, 2004/1: 327-339.
Nerval, Gérard de, Aurélia, Lachenal & Ritter, Paris, 1985.
Nodier, Charles, Contes, Ed. Pierre-Georges Castex, Paris, Garnier, 1961.
Id., "Qu'est-ce que la verité ? Doutes philosophiques", Revue de Paris, janvier (1836): 122-35.
Id., "De quelques phénomènes du sommeil", Revue de Paris, fevrièr (1831): 32-46.
Id.,  "Du fantastique en littérature", Revue de Paris, novembre (1830): 216-26.
Pietrantonio, Vanessa, Maschere grottesche, Roma, Donizelli, 2018.
Rigoli, Juan, Lire le délire. Aliénisme, rhétorique et littérature en France au XIXͤ siécle, Paris, Fayard, 2001.
Rogers, Brian, "La Fée aux Miettes de Charles Nodier", Cahiers de l'AIFE, 32 (1980): 151-61.
Rogers, Brian, Charles Nodier et la tentation de la folie, Genève-Paris, Slatkine, 1985.
Sangsue, Daniel, Le Récit excentrique: Gautier, de Maistre, Nerval, Nodier, Paris, Corti, 1987.
Scarano, Emanuela, "I modi dell'autenticazione", in La narrazione fantastica, Remo Ceserani (ed.), Pisa, Nistri-Lischi, 1983: 355-196.
Viatte, Auguste, Les sources occultes du Romantisme (1770-1820), Paris, Champion, 1965.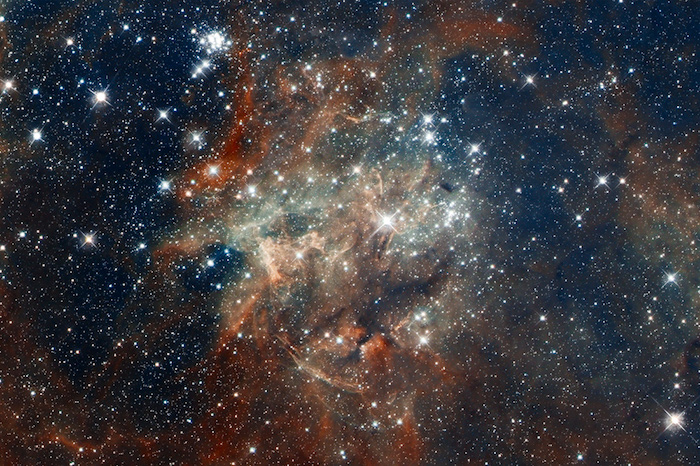 How to Cite
Murru, C. (2019). 'Believing without believing': «le rêve de croyance» in Nodier's oeuvre. Between, 9(17). https://doi.org/10.13125/2039-6597/3615
Copyright Notice

You are free to copy, distribute and transmit the work, and to adapt the work. You must attribute the work in the manner specified by the author or licensor (but not in any way that suggests that they endorse you or your use of the work).