This is not a Flashback: On the Boundaries of the Metalepsis
Sandro Volpe

Dipartimento Culture e Società
Keywords:
Metalepsis, Flashback, Metadiegetic, Isodiegetic, Transvisualization
Abstract
Gérard Genette has given a significant contribution to the incorporation of the metalepsis from rhetorical studies into narratology studies and, even more importantly, to the strong drift of the latter towards film studies. However, among many suggestions adopted by scholars, some of the more provocative ones have remained in the backdrop: he has interpreted as metaleptic instances the way in which words and images interact in the visualisation of the stories and memories. Gradually the metalepsis has ended up expanding its boundaries, colonising seemingly unrelated territories of filmic representation. Has the time come to accept the challenge to redraw the metalepsis' possible boundaries?
Downloads
Download data is not yet available.
References
Allen, Woody, "The Kugelmass Episode" (1977), Side Effects, New York, Random House, 1980.
Bordwell, David, Narration in the Fiction Film, Madison, University of Wisconsin Press, 1985.
Bordwell, David – Thompson, Kristin, Film Art: an Introduction, New York, McGraw-Hill, 1993.  
Borges, Jorge-Luis, "Magias parciales del Quijote", Obras completas 1923-1972, Buenos Aires, Emecé Editores, 1974.
Branigan, Edward, Point of View in the Cinema. A Theory of Narration and Subjectivity in Classical Film, Berlin-New York-Amsterdam, Mouton, 1984.
Casetti, Francesco, Dentro lo sguardo. Il film e il suo spettatore, Milano, Bompiani, 1986
Chatman, Seymour, Story and Discourse: Narrative Structure in Fiction and Film, Ithaca-London, Cornell University Press, 1978.
Chatman, Seymour, Antonioni or the Surface of the World, Berkeley-London, University of California Press, 1985.
Costa, Antonio, "Il flashback o la memoria espropriata", Cinema & cinema, 46 (settembre 1986): 14-16.
Cohn, Dorrit, "Métalepse et mise en abyme", Pier – Schaeffer 2005.
Collet, Jean – Marie, Michel – Percheron, Daniel – Simon, Jean-Paul – Vernet, Marc, Lectures du film, Paris, Albatros, 1976.
Flaubert, Gustave, "Madame Bovary", Œuvres Paris, Gallimard "Bibliothèque de la Pléiade", 1951, I.  
Gaudreault, André – Jost, François, Le récit cinématographique, Paris, Nathan, 1990.
Genette, Gérard, Discours du récit in Figures III, Paris, Seuil, 1972.
Genette, Gérard, Nouveau discours du récit, Paris, Seuil, 1983.
Genette, Gérard, Métalepse. De la figure à la fiction, Paris, Seuil, 2004.
Metz, Christian, L'énonciation impersonnelle, ou le site du film, Paris, Klincksieck, 1991.
Mitry, Jean, Esthétique et psychologie du cinéma II. Les formes, Paris, Editions universitaires, 1965.
Pier, John – Schaeffer, Jean-Marie (eds.), Métalepses. Entorses au pacte de la représentation, Paris, Editions de l'Ecole des Hautes Etudes en Sciences Sociales, 2005.
Re, Valentina, "Violare I limiti: la metalessi", Cominciare dalla fine. Studi su Genette e il cinema, Milano-Udine, Mimesis, 2012.
Truffaut, François, "Buñuel le constructeur" [1971], Les films de ma vie, Paris, Flammarion, 1975.
Vernet, Marc, "Flashback", Lectures du film, Collet, Jean – Marie, Michel – Percheron, Daniel – Simon, Jean-Paul – Vernet, Marc, Paris, Albatros, 1976
Volpe, Sandro, "Suso Cecchi d'Amico: un'idea di Proust", Controcampi, Palermo, Guida, 1995.
Wood, Robin, Hitchcock's Films, London-New York, Zwemmer-Barnes, 1969.
Sitografia
Genette, Gerard, De la figure à la fiction, entretien avec John Pier, senza data, «Vox poetica»,                             
http://www.vox-poetica.org/entretiens/intGenette.html, web (ultimo accesso: 28/05/2018).
Grandjean, Jeanne Le flash-back, 2012
http://www.etudier.com/dissertations/Le-Flash-Back/474566.html , web (ultimo accesso: 28/05/2018).
Thielemans, Wout, Looking Back and Talking it Over the Use and Abuse of Flashbacks and Voice-overs,https://www.thescriptsource.net/Articles.html web (ultimo accesso: 28/05/2018).
Filmografia
Adaptation, Dir. Spike Jonze, USA, 2002.
Allacciate le cinture, Dir. Fernan Özpetek, Italy, 2014.
Being John Malkovich, Dir. Spike Jonze, USA, 1999.
Betty, Dir. Claude Chabrol, France, 1992.
Citizen Kane, Dir. Orson Welles, USA, 1941.
Flic Story, Dir. Jacques Deray, France, 1975.
Intouchables, Dir. Olivier Nakache e Eric Toledano, France, 2011.
La marquise d'O…, Dir. Eric Rohmer, France, 1976.
Limitless, Dir. Neil Burger, USA, 2011.
Smoke, Dir. Wayne Wang, USA, 1995.
Smultronstället, Dir. Ingmar Bergman, Sweden, 1957.
Stage fright, Dir. Alfred Hitchcock, USA, 1950.
Stranger than Fiction, Dir. Marc Forster, USA, 2006.  
Rashômon, Dir. Akira Kurosawa, Japan, 1950.
Reversal of Fortune, Dir. Barbet Schroeder, USA, 1990.
Saving Private Ryan, Dir. Steven Spielberg, USA, 1998.  
The Purple Rose of Cairo, Dir. Woody Allen, USA, 1985.
The Usual Suspects, Dir. Bryan Singer, USA, 1995.  
Tous les matins du monde, Dir. Alain Corneau, France, 1991.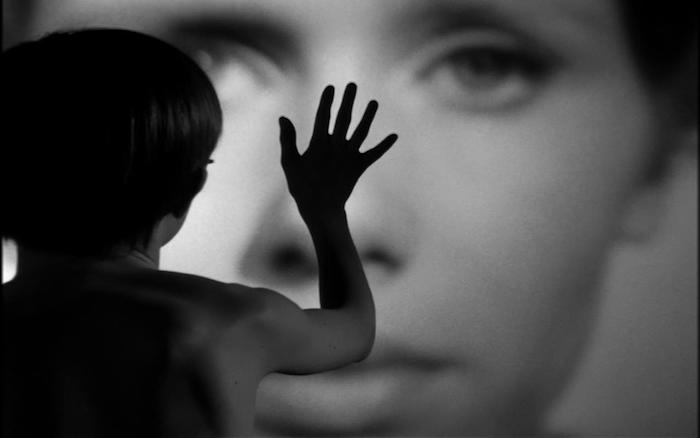 How to Cite
Volpe, S. (2018). This is not a Flashback: On the Boundaries of the Metalepsis. Between, 8(16). https://doi.org/10.13125/2039-6597/3352
Copyright Notice

You are free to copy, distribute and transmit the work, and to adapt the work. You must attribute the work in the manner specified by the author or licensor (but not in any way that suggests that they endorse you or your use of the work).