The Journey Without νόστος: Franz Kafka and Gracco
Keywords:
Kafka, Gracchus, Death, Shiff, Zwischenwelt, Desease
Abstract
The short story Gracchus Hunter written by Franz Kafka (1917) is about the 'unheimlich' adventure of Gracchus, a dead man traveller and Kafka's alter ego, who is unable to overcome the limits of life. The inattentive boatman Charon takes a wrong path and Gracchus is compelled to roam in the sea - that is in the border between life and death - forever. This story is an allegory of Kafka's existential condition of illness and discomfort.
Downloads
Download data is not yet available.
References
Baioni, Giuliano, Kafka tra romanzo e parabola, Milano, Feltrinelli, 1962.
Benjamin, Walter, Angelus novus. Saggi e frammenti (1962), Ed. Renato Solmi, con un saggio di Fabrizio Desideri, Torino, Einaudi, 1995.
Boitani, Piero, L'ombra di Ulisse, Bologna, Il Mulino, 1992.
Bottiroli, Giovanni, L'identità modale nei personaggi di Kafka, I romanzi di Kafka, «Cultura tedesca», 35, luglio-dicembre 2008, pp. 129-147.
Calasso, Roberto, K, Milano, Adelphi, 2002.
Camus, Albert, Il mito di Sisifo, Milano, Bompiani, 1972.
De Certeau, Michel, "Lo spazio come racconto", L'invention du quotidien, trad. it. di Mario Baccianini, L'invenzione del quotidiano, Roma, Lavoro, 2001.
Dentan, Michel, Humour et création littéraire dans l'œuvre de Kafka, Paris, C.ED, 1961.
Foucault, Michel, Malattia mentale e psicologia, Ed. Fabio Polidori, Milano, Cortina, 1997.
Freschi, Marino, Introduzione a Kafka, Bari, Laterza, 1993.
Freschi, Marino, Kafka, Bari Laterza, 1993.
Montani, Laura, "Kafka e la malattia come significante", Il corpo e il testo, Psychomedia Letteratura, 3 giugno 1998.
Hochreiter, Susanne, Franz Kafka: Raum und Geschlecht, Würzburg, C.ED, 2007.
Hochreiter, Susanne, Die Jahre der Erkenntnis, Frankfurt a. M. Fischer Verlag, 2008.
Kafka, Franz, Beim Bau der Chinesischen Mauer, Ed. Max Brod – Hans Joachim Schoeps, Berlin, Kiepenheuer, 1931.
Kafka, Franz, Tagebücher 1914-1923 (1994), Frankfurt a. M., Fischer Verlag, 2001, III.
Kafka, Franz, Confessioni e Diari, Ed. Ervino Pocar, Milano, Mondadori, 1972.
Kafka, Franz, "Der Jäger Gracchus", Sämtliche Erzählungen, Ed. Paul Raabe, Frankfurt a.M., Fischer-Taschenbuch-Verlag, 1970.
Kafka, Franz, Lettere a Milena, Ed. Ferruccio Masini, Milano, Mondadori, 1988.
Kafka, Franz, Racconti (1970), Ed. Ervino Pocar, Milano, Mondadori, 1983.
Lago, Paolo, La nave, lo spazio e l'altro. L'eterotopia della nave nella letteratura e nel cinema, Milano-Udine, Mimesis, 2016.
Möbus, Frank, Sünden-Fälle. Die Geschlechtlichkeit in Erzahlungen Franz Kafkas, Göttingen, Wallstein Verlag, 1994.
Natoli, Salvatore, L'esperienza del dolore. Le forme del patire nella cultura occidentale, Milano, Feltrinelli, 1987.
Orlando, Francesco, Il soprannaturale letterario. Storia, logica e forme, Torino, Einaudi, 2017.
Ovidio Nasone, Publio, Metamorfosi, Ed. Piero Bernardini Marzolla, Torino, Einaudi, 1994.
Rella, Franco, Miti e figure del moderno. Letteratura, arte e filosofia, Milano, Feltrinelli, 2003.
Schiffermüller, Isolde,"La verità inconfutabile del dolore". La malattia di Kafka", La malattia tra sintomo e simbolo, Eds. Isolde Schiffermüller, Walter Busch-Milena Massalongo, Verona, Cierre Grafica, 2011.
Selg, Peter, Reiner Maria Rilke und Franz Kafka. Lebenswegand Krankheitsschicksal im 20. Jahehundert, Dornach, Pforte, 2007.
Sharps, Daryl, Secret Raven. Conflict and Transformation in the Life of Franz Kafka, Toronto, Inner City Books, 1980.
Soja, Edward W., Postmodern Geographies. The Reassertion of Space in Critical Social Theory, London, Verso, 1989.
Sokel, Walter H., Franz Kafka. Tragik und Ironie, München, C.ED, 1964.
Sorrentino, Flavio, Il senso dello spazio: lo spatial turn nei metodi e nelle teorie letterarie, Roma, Armando, 2010.
Stach, Reiner, Die Jahre der Entschiedungen, Frankfuhrt a. M., Fischer, 2002.
Stach, Reiner, Die Jahre der Erkenntnis, Frankfurt am Main, Vischer Verlag, 2008.
Sitografia
Cappellotto, Anna, Durs Grünbein: poetiche dello spazio, http://dspace.unive.it/bitstream/handle/10579/1197/cappellotto_955615_tesi_pdf.pdf?sequence=1.
>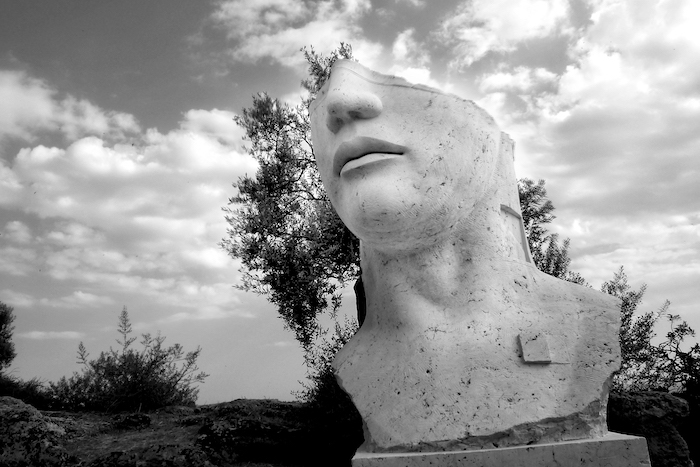 How to Cite
Bertazzoli, R. (2017). The Journey Without νόστος: Franz Kafka and Gracco. Between, 7(14). https://doi.org/10.13125/2039-6597/3064
Section
Tragic and Anti-tragic: Beyond the Bourgeois Novel
Copyright Notice

You are free to copy, distribute and transmit the work, and to adapt the work. You must attribute the work in the manner specified by the author or licensor (but not in any way that suggests that they endorse you or your use of the work).