Looking Back in Anger. Bianciardi and the Masks of Melancholia
Diego Varini

Università di Parma
Keywords:
Bianciardi, Melancholy, Parody, Alienation, TragicBianciardi, Tragic
Abstract
This paper analyzes the concept and perception of melancholia in Luciano Bianciardi's works, in the context of his cultural framework and especially the American authors he deeply knew as translator. Through close reading and discourse analysis, the melancholia originating from Bianciardi's critique to contemporary life and his simultaneous tragic inability to find a suitable alternative is traced in some of his literary works and compared to the American antecedents. The conclusion pinpoints the similarities between the social and cultural representation brought about by authors such as Saul Bellow and John Barth, and the (even more complex and contradictory) reading of Italian society of the Sixties performed in Bianciardi's works.
Downloads
Download data is not yet available.
References
Barth, John, The Sot-Weed Factor. A novel (1960), Dublin, Dalkey
Archive, 2016.
Bellow, Saul, Henderson the Rain King (1959), Ed. Adam Kirsch, New
York, Penguin Books, 2012.
Bellow, Saul, Herzog (1964), New York, Viking Press, 1976.
Bianciardi, Luciano, L'antimeridiano. Tutte le opere, Eds: Massimo
Coppola – Alberto Piccinini, Milano, Isbn ExCogita, 2005.
Binni, Francesco, Narrativa americana degli anni Sessanta, Torino,
Eri Edizioni, 1974.
Brown, Norman Oliver,
La vita contro la morte. Il significato psicoanalitico della storia
(1959), Milano, Adelphi, 1978.
Casadei, Alberto,
Romanzi di finisterre. Narrazione della guerra e problemi del realismo
, Roma, Carocci, 2000.
Debenedetti, Giacomo, Il personaggio-uomo, Milano, Il Saggiatore,
Freud, Sigmund, Lutto e malinconia (1917), in Id., Metapsicologia, Bollati Boringhieri, Einaudi, Torino, 1978.
Frye, Northrop,
Tempo che opprime, tempo che redime. Riflessioni sul teatro di
Shakespeare
, Bologna, Il Mulino, Bologna, 1986.
Guglielmi, Angelo (ed.),
Vent'anni di impazienza. Antologia della letteratura italiana dal '46
ad oggi
, Feltrinelli, Milano, 1965.
Huxley, Aldous, Ritorno al mondo nuovo (1959), in Id., Il mondo nuovo. Ritorno al mondo nuovo, trad. it. Lorenzo Gigli e
Luciano Bianciardi, Milano, Mondadori, 1991.
Kern, Stephen, Il tempo e lo spazio: la percezione del mondo tra Otto e Novecento
, Bologna, Il Mulino, 2007.
Klibanski, Raymond - Panofsky, Erwin - Saxl, Fritz,
Saturno e la malinconia. Studi di storia della filosofia, religione e
arte
, Torino, Einaudi, 1983.
Kris, Ernst, Ricerche psicoanalitiche sull'arte (1952), Pref. di
Ernst Gombrich, Torino, Einaudi, 1988.
Prampolini, Gaetano, "Bianciardi traduttore di narrativa americana: Alla catena di Harvey Swados e Il re della pioggia di
Saul Bellow", Carte su carte di ribaltatura. Luciano Bianciardi traduttore. Atti
del Convegno (Grosseto, 24-25 ottobre 1997), Ed. Luciana Bianciardi,
Firenze, Giunti, 2000: 60-84.
Riesman, David, La folla solitaria (1950), Bologna, Il Mulino,
Rinaldi, Rinaldo, "«Quel dissennato scavare». Bianciardi e la scrittura del
discontinuo", La parola e il racconto. Scritti su Luciano Bianciardi, Ed. Carlo
Varotti, Bologna, Bononia University Press, 2005: 53-64.
Sanguineti, Edoardo, "Poesia informale?" (1961), Gruppo 63. Critica e teoria, Eds: Renato Barilli - Angelo
Guglielmi, Milano, Bompiani, 2013: 539-41.
Starobinski, Jean, La malinconia allo specchio: tre letture di Baudelaire, Pref. di
Yves Bonnefoy, Milano, Garzanti, 1990.
Varotti, Carlo, Luciano Bianciardi, la protesta dello stile, Roma,
Carocci, 2017.
Vernant, Jean Pierre - Vidal-Naquet, Pierre, Saggi su mito e tragedia (1986), Ed. Gloria Vatta, Torino,
Einaudi, 1998.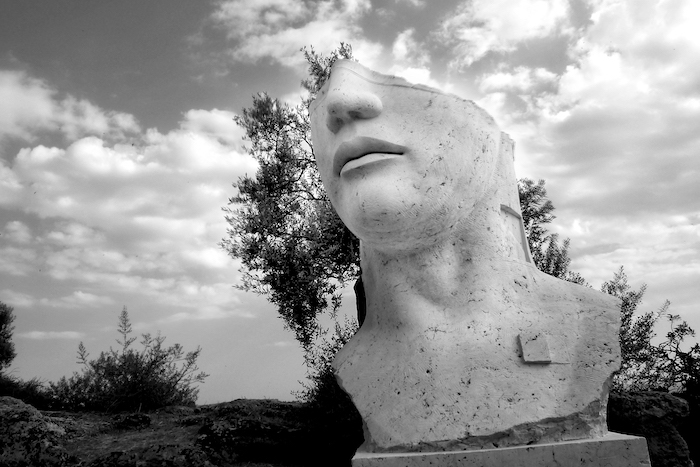 How to Cite
Varini, D. (2017). <i>Looking Back in Anger</i&gt;. Bianciardi and the Masks of Melancholia. Between, 7(14). https://doi.org/10.13125/2039-6597/2808
Section
Tragic and Anti-tragic: Beyond the Bourgeois Novel
Copyright Notice

You are free to copy, distribute and transmit the work, and to adapt the work. You must attribute the work in the manner specified by the author or licensor (but not in any way that suggests that they endorse you or your use of the work).