Poetry and Community in the Work of José Ángel Valente
Manus O'Dwyer

University of Liverpool
Keywords:
Spanish Poetry, José Ángel Valente, Community, Antigone, Judith Butler, Roberto Esposito.
Abstract
This article examines the work of Spanish poet José Ángel Valente (1929-2000) in terms of his exploration of the relation between the poet, poetic language, and community. In it I discuss the tension in Valente's work between a desire to create a language that would be foundational of community and the ethical commitment to alterity. I argue that the poetry of the second half of Valente's career, which has been considered hermetic, or even solipsistic, can be read in terms of a contemporary philosophical discourse that seeks to think community in terms that are not exclusive of alterity.  
Downloads
Download data is not yet available.
References
Agamben, Giorgio. The Coming Community. Trans. Michael Hardt. Minneapolis: U of Minnesota, 1993
Blanchot, Maurice. The Unavowable Community. Trans. Pierre Joris. Barrytown, NY: Station Hill, 1988.
Butler, Judith. Antigones Claim. New York: Columbia UP, 2000.
Esposito, Roberto. "Community and Nihilism." Cosmos and History: The Journal of Natural and Social Philosophy 5. 1 (2009): 24-36.
Rodriguez Fer, Claudio. Valente Vital (Ginebra, Saboya, París). Ed. Santiago de Compostela. Universidade de Santiago de Compostela, 2014.
Irigaray, Luce. Speculum of the Other Woman. Ithaca, NY: Cornell UP, 1985.
Lefebvre, Henri. Le Langage Et La Société. Paris: Gallimard, 1966.
Moretti, Franco, and Dominique Pestre. "Bankspeak." New Left Review 92 (2015): 75-99.
Nancy, Jean Luc. The Inoperative Community. Minneapolis, MN: U of Minnesota, 1991.
Pozuelo Yvancos, José María. Las Ideas Literarias (1214-2010). Barcelona: Crítica, 2011.
Steiner, George. Antigones. Oxford: Clarendon Press, 1984.
Söderbäck, Fanny. Feminist Readings of Antigone. Albany: State U of New York, 2010.
Zambrano, Maria. La tumba de Antígona y otros textos sobre el personaje trágica. Madrid: Cátedra, 2012.
Valente, José Angel. Obras Completas I. Ed. Andrés Sánchez Robayna. Vol. I. Barcelona: Galaxia Gutenberg, 2006.
--- Obras Completas. Ed. Andrés Sánchez Robayna. Vol. II. Barcelona: Galaxia Gutenberg, 2008.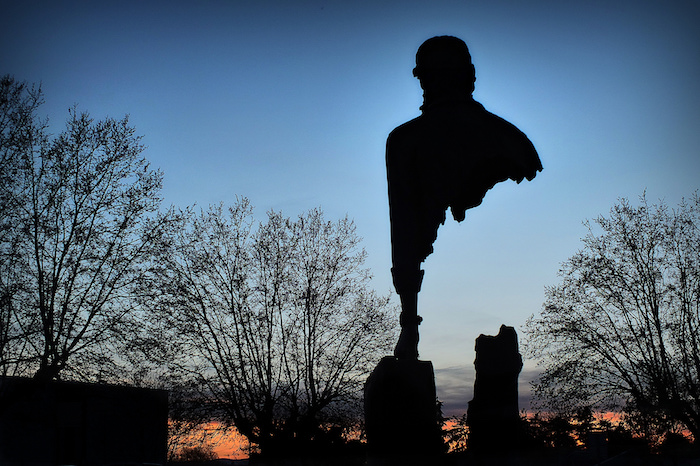 How to Cite
O'Dwyer, M. (2017). Poetry and Community in the Work of José Ángel Valente. Between, 7(13). https://doi.org/10.13125/2039-6597/2616
Section
Belonging in Expression and Representation
Copyright Notice

You are free to copy, distribute and transmit the work, and to adapt the work. You must attribute the work in the manner specified by the author or licensor (but not in any way that suggests that they endorse you or your use of the work).