Running Joke: Criticism of Italian American Culture through Comedy in The Sopranos
Fred Gardaphe

Queens College/CUNY
Abstract
Often read as tragic realism, The Sopranos has rarely been seen in the light of the comedy created in every episode.   While a number of television critics and commentators have compared the series to the tragedies of Shakespeare (Bushby, Macintyre, Varble), none have focused on the comic elements, which, as I will show, are descendants of Italian Commedia dell Arte and Shakespearean comedies.  The best way of seeing this is to focus on the character Paulie Walnuts, whom I see as an Italian American version of the zanni of the Commedia or the fool/clown of Shakespeare.  In this article, I present David Chase's serial narrative as a comedy that serves not only to create laughter but also to criticize U.S. and especially Italian American culture through the character Paulie Walnuts.  Before I launch into this reading I want to present a few words on just how we might read the seriality of Chase's narrative.  Through Paulie Walnuts, the writers of the show are able insert a running joke throughout the entire series that enables them to poke fun at traditional notions of Italian immigrant culture, and at the same time, show that those notions also serve as viable criticisms of U.S. capitalist culture.  Paulie, who is certainly more reactionary than revolutionary, reflects the many Italian Americans who assimilated quickly into American culture, in spite of holding on to traditions and superstitions of Italian folk culture.
Downloads
Download data is not yet available.
References
Alighieri, Dante, "The Letter to Can Grande", Literary Criticism of Dante Alighieri, Lincoln, University of Nebraska, Press, 1973: 95-111.
Bakhtin, Mikhail, Rabelais and His World, trans. by Helene Iswolsk, Bloomington, Indiana University Press, 1984.
Cipolla, Gaetano, "Do Sicilians Have a Sense of Humor?", L'Italo-Americano, 24.02.2016, http://www.italoamericano.org/story/2016-2-24/sicilian-senseofhumor, online.
DeLillo, Don, Underworld, New York, Scribner, 1997.
Everitt, David, "Enough protesting already over 'Sopranos'", Media Life Magazine, 04.06.2001, http://www.medialifemagzine.com:8080/ news2001/june01/june04/2_tues/news6tuesday.html, online.
Foster, Gwendolyn Audrey, Class-Passing: Social Mobility in Film and Popular Culture, Carbondale, Southern Illinois University Press, 2005.
Gardaphe, Fred, "'What'ya Mean I'm Funny?' Ball-Busting Humor and Italian American Masculinities", Gender and Humor: Interdisciplinary and International Perspectives, Ed. Chiara Delia and Raffaella Baccolini, London, Routledge, 2014: 240-252.
Henke, Robert, Performance and Literature in the Commedia dell'Arte, Cambridge, Cambridge University Press, 2002.
Klevan, Andrew, Film Performance: From Achievement to Appreciation, London and New York, Wallflower Press, 2005.
Logan, Elliott, "How Do We Write About Performance in Serial Television", International Journal of TV Serial Narratives, 1.1 (2015): 27-38.
Macintyre, Ben, "The Sopranos: Every Inch a Shakespearean drama", The Times, 15.06.2007, http://www.thetimes.co.uk/tto/opinion/ columnists/benmacintyre/article2044709.ece, online.
Ngai, Sianne, Our Aesthetic Categories: Zany, Cute, Interesting, Cambridge, Harvard University Press, 2012.
O'Sullivan, Sean, "The Sopranos: Episodic Storytelling", How to Watch Television, Ed. Ethan Thompson and Jason Mittell, New York, New York University Press, 2013: 65-73.
Petrozzello, Donna, "Protesters Say The Sopranos Reinforces Ethnic Stereotypes. Italian American Groups Want HBO To Put An End To The Acclaimed Series", New York Daily News, 14.08.1999, http://articles.philly.com/1999-08-14/entertaiment/25483478_1_hbo-s-manhattan-tennessee-moltisanti-anthonysoprano, online.
Varble, Bill, "The Sopranos - The New Shakespeare?", Mail Tribune, 08.04.2007, http://www.mailtribune.com/article/-20070408/LIFE/704080 307, online.
Sitography
Bushby, Helen, "The Sopranos - the new Shakespeare?", BBC News, 17.09.2007, http://news.bbc.co.uk/2/mobile/entertainment/-6998824.stm, web.
Marino, Mike, An Italian President, 07.11.2010, http://www.youtube.com/watch?v=wkRCgE86u-0, web.
The Sopranos, Prod. David Chase, HBO, USA, 1999-2007.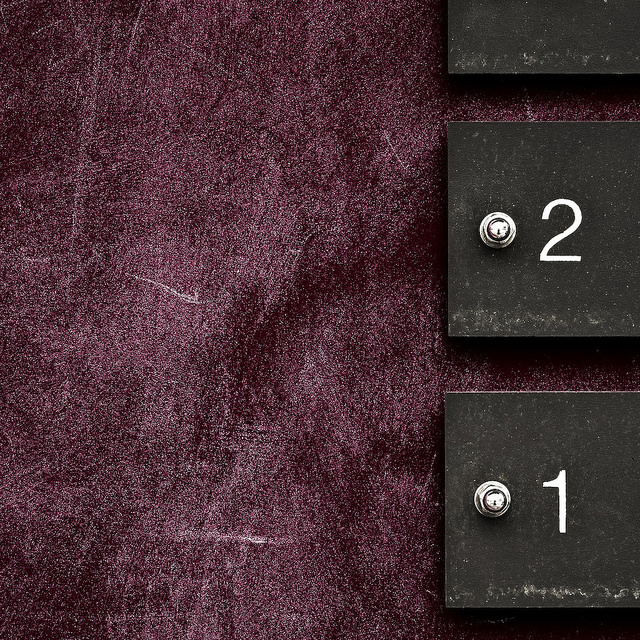 How to Cite
Gardaphe, F. (2016). Running Joke: Criticism of Italian American Culture through Comedy in <i>The Sopranos</i&gt;. Between, 6(11). https://doi.org/10.13125/2039-6597/2138
Section
Televisual Seriality: Analysis
Copyright Notice

You are free to copy, distribute and transmit the work, and to adapt the work. You must attribute the work in the manner specified by the author or licensor (but not in any way that suggests that they endorse you or your use of the work).