Terrorism in Northern Ireland under English eyes: from the conspiracies to the Conspiracy
Gino Scatasta

Università degli Studi di Bologna
Keywords:
Troubles Fiction, Northern Ireland, Thriller, Terrorism, British Cinema
Abstract
Since the end of the Sixties, the so-called Irish Troubles have inspired in Ireland many literary works and films that have been studied at length. Less well known and often analyzed together with the Irish production are those English novels and action movies that exploit a Northern Irish setting, with scarce or no interest for the political facts of the conflict or, according to some critics, with a focused and deliberate use of stereotypes. However, Irish Troubles have recently brought forth in England a series of film and novels showing at the core of the events a conspiracy by the British intelligence. Therefore a fictional genre that in the past has been basically escapist, and often with a reactionary bent, like the thriller and the spy story, may also be seen and used now to denounce the false statements and undermine the official truths of the establishment. 
Downloads
Download data is not yet available.
References
Biagini, Eugenio, Storia dell'Irlanda dal 1845 a oggi, Bologna, Il Mulino, 2014.
Cawelti, John – Rosenberg, Bruce, The Spy Story, Chicago, Chicago University Press, 1987.
Conlon, Gerry, Proved Innocent, London, Penguin, 1991.
Curtis, Lewis Perry, Apes and Angels: The Irishman in Victorian Caricature (1971), Washington, Smithsonian Books, 1996.
Elliott, Philip – Murdock, Graham – Schlesinger, Philip, "'Terrorism' and the state: a case study of the discourses of television", Media, Culture and Society: A Critical Reader, Ed. Richard Collins, London, Sage, 2009: 264-86.
Foster, Roy Fitzroy, "Paddy and Mr Punch", Paddy & Mr Punch. Connections in Irish and English History, London, Penguin, 1995: 171-94.
Glover, David, "The Thriller", The Cambridge Companion to Crime Fiction, Ed. Martin Priestman, Cambridge, Cambridge University Press, 2003: 135-53.
Goodman, Sam, British Spy Fiction and the End of Empire, New York, Routledge, 2016.
Higgins, Jack, The Eagle Has Landed (1975), London, Pan Books, 1976.
Id., A Prayer for the Dying (1987), London, Signet Books, 1996.
Id., Eye of the Storm (1992), London, Signet Books, 1993.
Icke, David, The Biggest Secret: The Book That Will Change the World (1999), trad. it. Il segreto più nascosto, Cesena, Macro, 2014.
Jeffery, Keith – O'Halpin, Eunan, "Ireland in Spy Fiction", Intelligence and National Security, 5.4 (1990): 92-116.
Kelly, Aaron, The Thriller and Northern Ireland since 1969: Utterly Resigned Terror, Aldershot, Ashgate, 2005.
Magee, Patrick, Gangsters or Guerillas? Representations of Irish Republicans in 'Troubles Fiction', Belfast, Beyond the Pale, 2001.
Merry, Bruce, Anatomy of the Spy Thriller, Dublin, Gill and Macmillan, 1977.
Micali, Simona (ed.), Cospirazioni Trame. Quaderni di Synapsis II, Firenze, Le Monnier, 2003.
Morales-Ladrón, Marisol, "'Troubling' Thrillers: Between Politics and Popular Fiction in the novels of Benedict Kiely, Brian Moore and Colin Bateman", Estudios Irlandeses, 1 (2006): 58-66.
Mullin, Chris, Error of Judgment: The Truth About the Birmingham Bombings, Dublin, Poolbeg Press, 1990.
O'Connor, Joseph, The Secret World of the Irish Male, London, Minerva, 1995.
Patten, Eve, "Fiction in Conflict: Northern Ireland's Prodigal Novelists", Peripheral Visions: Images of Nationhood in Contemporary British Fiction, Ed. Ian A. Bell, Cardiff, University of Wales Press, 1995: 128-48.
Pelaschiar, Laura, Writing the North. The Contemporary Novel in Northern Ireland, Trieste, Parnaso, 1998.
Petit, Chris, The Psalm Killer (1996), London, Macmillan, 1997.
Rankin, Ian, Watchmen (1988), London, Orion, 2004.
Ronson, Jon, Them (2001), trad. it. Loro: i padroni segreti del mondo, Roma, Fazi, 2005.
Seed, David, "Spy fiction", The Cambridge Companion to Crime Fiction, Ed. Martin Priestman, Cambridge, Cambridge University Press, 2003: 115-34.
Wright, Peter, Spycatcher, London, Heinemann, 1987.
Sitografia
Cain Web Service – Conflict and Politics in Northern Ireland, http://cain.ulst.ac.uk/index.html, web (ultimo accesso 04/02/2016).
Crace, John, "A Life in Writing: Jack Higgins", The Guardian, 31.07.2010, http://www.theguardian.com/culture/2010/jul/31/jack-higgins-life-harry-patterson, web (ultimo accesso 09/08/2015).
Hobday, Justin, "Alan Clarke and Northern Ireland", BFI Screenonline, http://www.screenonline.org.uk/tv/id/445071/index.html, web (ultimo accesso 26/09/2015).
Filmografia
I See a Dark Stranger, Dir. Frank Launder, United Kingdom, 1946.
Night Boat to Dublin, Dir. Lawrence Huntington, United Kingdom, 1946.
Odd Man Out, Dir. Carol Reed, United Kingdom, 1947.
Psy-Warriors, Dir. Alan Clarke, United Kingdom, 1981.
Contact, Dir. Alan Clarke, United Kingdom, 1985.
A Prayer for the Dying, Dir. Mike Hodges, United Kingdom - USA, 1987.
Elephant, Dir. Alan Clarke, United Kingdom, 1989.
The Investigation: Inside a Terrorist Bombing/Who Bombed Birmingham?, Dir. Mike Beckham, United Kingdom, 1990.
Hidden Agenda, Dir. Ken Loach, United Kingdom, 1990.
In the Name of the Father, Dir. Jim Sheridan, Ireland - United Kingdom - USA, 1993.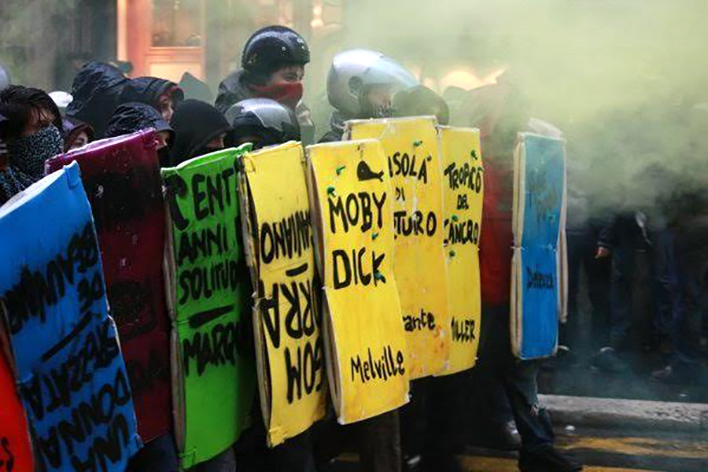 How to Cite
Scatasta, G. (2016). Terrorism in Northern Ireland under English eyes: from the conspiracies to the Conspiracy. Between, 5(10). https://doi.org/10.13125/2039-6597/1969
Section
Politics and Crossover Literatures
Copyright Notice

You are free to copy, distribute and transmit the work, and to adapt the work. You must attribute the work in the manner specified by the author or licensor (but not in any way that suggests that they endorse you or your use of the work).