Between Dream and Reality: Michail Bulgakov in Literature and Cinema
Sara Tongiani

University of Torino
Keywords:
A. Wajda, Pilate, M. Bulgakov, Master, Fiction, Power, Interpretation
Abstract
The great masterpiece of Michail Bulgakov, Master i Margarita, represents an hypertext by which writers, literary critics and directors are still inspired. This paper focuses on the interconnection of languages and media characterizing the shift from the Bulgakov's troubled page to the big-screen. In particular, the Wajda's film (Pilatus und andere, 1972) and the Bortko's tv-series (Master i Margarita, 2005) appear deeply different for both the character of hypertext of the reference novel and the historical and political context that the two authors point out.
Wajda complies with the Bulgakov's point: both of them tell about the trial suffered by Jeshua through the Pilate's experience. The interpretation of the Polish director is enriched by the frequent references to cultural, social and political conflicts of the last century Europe.
On the other hand, Bortko follows the Bulgakov's novel page after page. The tv-series by Bortko becomes a kind of choral work in which the viewer can choose between the characters and different points of view.
Thus, Wajda interprets the Bulgakov work, while Bortko translates the words of the novel in artificial television images. 
Downloads
Download data is not yet available.
References
Aitken, Ian, European film theory and cinema. A critical introduction, Bloomington, Indiana University Press, 2001.
Astruc, Alexandre, "Naissance d'une nouvelle avant-garde: la caméra stylo", L'Ecran Français 144 (1948).
Bulgakov, Michail, Il Maestro e Margherita, ed. it., Torino, Einaudi, 1996.
Carmagnola, Fulvio, Plot. Il tempo del raccontare nel cinema e nella letteratura, Roma, Meltemi, 2004.
Coates, Paul, The red and white, The cinema people's poland, London, Wallflower, 2005.
Costa, Antonio, Immagine di una immagine, Torino, UTET, 1993.
Costa, Antonio, "Nel corpo dell'immagine, la parola: la citazione letteraria nel cinema", Cinema e letteratura: percorsi di confine, Ed. Ivelise Perniola, Venezia, Marsilio, 2002: 33-48.
Curi, Giandomenico, Cenere e Diamanti. Il cinema di Andrzej Wajda, Roma, E/O, 1980.
Falkowska, Janina, Andrzej Wajda. History, politics and nostalgia in polish cinema, Oxford, UK and New York, Berghahn, 2007.
Giacci, Vittorio, Immagine immaginaria. Analisi e interpretazione del segno filmico, Roma, Città Nuova, 2006.
Haltof, Marek, Polish national cinema, Oxford, UK and New York, Berghahn, 2002.
Lallier, Christian, Pour une anthropologie filmeé des interactions socials, Paris, Éditions des archives contemporaines, 2009.
MacFadyen, David (Ed.), Russian television Today. Primetime drama and comedy, London, Routledge, 2007.
Milne, Lesley, Michail Bulgakov. A critical Biography, Cambridge and New York, Cambridge University Press, 2009.
Orr, John – Ostrowska, Elzbieta, The cinema of Andrzej Wajda. The art of irony and defiance, London, Wallflower Press, 2003.
Piretto, Gian Piero, Gli occhi di Stalin. La cultura visuale sovietica dell'era staliniana, Milano, Cortina, 2010.
Proffer, Ellendea, Bulgakov. Life and work, Ann Arbor, Ardis, 1984.
Rylkova, Galina, The archaeology of anxiety. The Russian silver age and its legacy, Pittsburgh, University of Pittsburgh Press, 2007.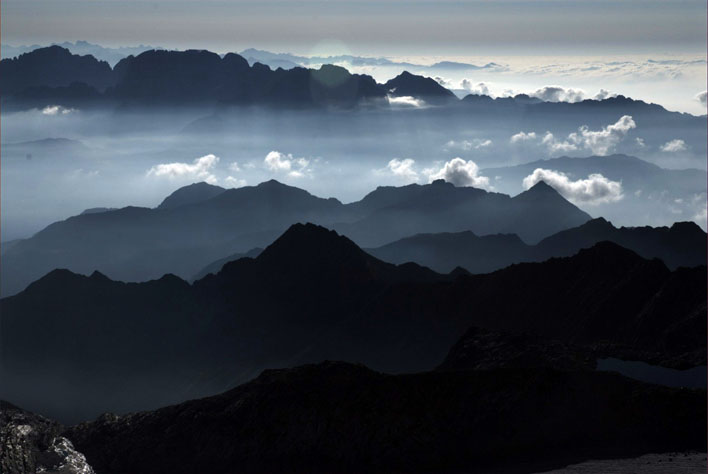 How to Cite
Tongiani, S. (2011). Between Dream and Reality: Michail Bulgakov in Literature and Cinema. Between, 1(1). https://doi.org/10.13125/2039-6597/179
Section
Writing and Visions: Threshold Crossings
Copyright Notice

You are free to copy, distribute and transmit the work, and to adapt the work. You must attribute the work in the manner specified by the author or licensor (but not in any way that suggests that they endorse you or your use of the work).