"Writing from and for others": the fan fiction illegitimate authorship
Renato Nicassio

Università dell'Aquila
Keywords:
fanfiction, fandom, web, copyright, autorship
Abstract
As a work of fiction written by fans for other fans taking a source text as a point of departure, fan fiction seems to question some of the most important cornerstones of modern literary writing such as original creativity and intellectual property. This peculiar kind of writing therefore raises problems of both legal and artistic nature. Is it legal to write using someone else's story and characters without his permission? Where is the boundary between the rights of the author and the rights of the reader? Can a transformative writing aspire to authorship?
All those controversial subjects were almost invisible as long as fan fiction was a private practice published in fanzines and read during conventions. But nowadays, on the Internet the invisible – so to speak – has become visible and fan fiction has to cope with new challenges (censorship, criticism, external rules) as well as old habits (ethical constraints, open discussions, self-imposed rules).
This article examines the complex nature of online fan fiction both on the legal and on the authorial side and shows how a fan fiction community works and organizes itself through the analysis of the largest Italian community, Efpfanfic.net.
References
Anderson, Chris, The Long Tail: Why the Future of Business Is Selling Less of More, New York, Hyperion, 2006.
Bethan, Jones,"Fifty Shades of Exploitation: Fan Labor and Fifty Shades of Grey.", Transformative Works and Cultures, 15 (2014), http://dx.doi.org/10.3983/twc.2014.0501 online (ultimo accesso 30/12/2014).
Biagioli, Mario-Jaszi, Peter-Woodmansee, Martha (eds.), Making and Unmaking Intellectual Property: Creative Production in Legal and Cultural Perspective, Chicago, University of Chicago Press, 2011.
Black, Rebecca, Adolescents and Online Fan Fiction, New York, Peter Lang, 2008.
Chon, Margaret, "The Romantic Collective Author", Vanderbilt Journal of Entertainment and Technology Law, 14 (2012): 829-848.
Emmy, Ellis, "In Defense of So-called ʹBadʹ Fan Fiction",The Mary Sue, /08/2014, http://www.themarysue.com/in-defense-of-so-called-bad-fanfiction/, online (ultimo accesso 30/12/2014).
Elberse, Anita, Blockbusters, Hit-making, Risk-taking, and the Big Business of Entertainment, New York, Henry Holt and Company, 2013.
Fadini, Ubaldo, La vita eccentrica: soggetti e saperi nel mondo della rete, Bari, Edizioni Dedalo, 2009.
Foucault, Michel, "Qu'estcequ'un auteur?", Id., Dits et écrits, Paris, Gallimard, 1994, trad. it."Che cos'è un autore?", Scritti letterari, Milano, Feltrinelli, 2010.
Gasking, Shelley - Evans, Alan, Go! With Ethics in Cyberspace: Getting Started, Boston, Pearson, 2014.
Giovanioli, Maximiliano, Cross-Media. Le nuove narrazioni, Milano, Apogeo, 2009.
Gould, Stephen Jay, "So Near and Yet So Far", New York Review of Books, 41. 17 (1994).
Lévy, Pierre, L'Intelligence collective. Pour une anthropologie du cyberespace, Paris, La Découverte, 1994, trad. it. L'intelligenza collettiva. Per un'antropologia del cyberspazio, Milano, Feltrinelli, 2002.
Lunsford, Andrea-Ede, Lisa, "Collaboration and Concepts of Authorship", PMLA, 116.2 (2001): 354-369.
Jenkins, Henry, Convergence Culture: Where Old and New Media Collide, New York, New York University Press, 2006, trad. it. Cultura Convergente, Milano, Apogeo, 2014.
Id., Fans, Bloggers, and Gamers: Exploring Participatory Culture, New York, New York University Press, 2006, trad. it. Fan, Blogger e Videogamers, Milano, Franco Angeli, 2009.
Id., Textual Poachers: Television Fans and Participatory Culture, New York, Routledge, 2012.
Jenkins, Henry - Ford, Sam - Green, Jousha, Spreadable Media: Creating Value and Meaning in a Networked Culture, New York, New York University Press, 2013.
Reagin, Nancy - Rubestein, Anne (ed.),"Fan Works and Fan Communities in the Age of Mechanical Reproduction", Transformative Works and Cultures, 6 (2011), http://journal.transformativeworks.org/index.php/twc/issue/view/7 online (ultimo accesso 30/12/2014).
Rose, Frank, The Art of Immersion. How the Digital Generation Is Remaking Hollywood, Madison Avenue, and the Way We Tell Stories, New York, W. W. Norton & Company, 2012, trad. it. Immersi nelle storie. Il mestiere di raccontare nell'era di internet, Torino, Codice edizioni, 2013.
Stim, Richard, Getting Permission: How to License & Clear Copyrighted Materials Online & Off, Berkeley, Nolo, 2013.
Woodmansee, Martha, The Author, the Art and the Market: Rereading the History of Aesthetics, New York, Columbia University Press, 1994.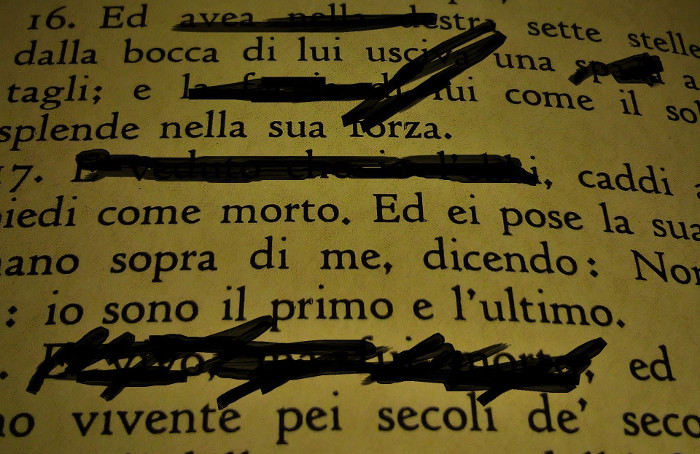 How to Cite
Nicassio, R. (2015). "Writing from and for others": the fan fiction illegitimate authorship. Between, 5(9). https://doi.org/10.13125/2039-6597/1424
Section
Walls, Screens, Photographs - Planes of Censorship
Copyright Notice

You are free to copy, distribute and transmit the work, and to adapt the work. You must attribute the work in the manner specified by the author or licensor (but not in any way that suggests that they endorse you or your use of the work).