Farewell Messages from the Dying to the Living: Tragic and Obscene Representations of Dying Individuals in Literature and in the Electronic Media
Antonio Scurati

IULM (University of Milan)
Keywords:
Literature, Television, Sentenced to death, Tragic, Obscene, Terrorism
Abstract
The essay compares the letters written by some sentenced to death combatants of the Italian "Resistenza" –with special emphasis on the letter sent by Leone Ginzburg to his wife Natalia from the Regina Coeli prison on February 4, 1944– to the video messages of the prisoners decapitated by Al Quaeda. There follows a reflection on the different testamentary communication practices that the media –both literary and visual– tend to create between the dying individual and the addressees of his or her extreme message. The hypothesis is that, by provoking a catastrophe of signification, the terrorists' video messages initiate a new era of the representation of death in which the image of the dying has lost its capacity of symbolic communication.
Downloads
Download data is not yet available.
References
Agnoletti, Enriques, "Prefazione", Lettere di condannati a morte della Resistenza italiana, Ed. P. Malvezzi e G. Pirelli, Torino, Einaudi, 1952.
Anders, Günther, L'uomo è antiquato, Torino, Bollati Boringhieri, 1992.
Appadurai, Ajun, Modernità in polvere, Roma, Meltemi, 2001.
Ariès, Philippe, Storia della morte in Occidente, Milano, Rizzoli, 1978.
Artioli, Umberto – Bene, Carmelo, Un dio assente. Monologo a due voci sul teatro, Milano, Medusa, 2006.
Augé, Marc, La guerra dei sogni. Esercizi di etno-finzione, Milano, Eleuthera, 1998.
Barthes, Roland, La camera chiara. Nota sulla fotografia, Torino, Einaudi, 1981.
Baudrillard, Jean, "La guerra del Golfo non avrà luogo", AA.VV., Guerra virtuale e guerra reale: riflessioni sul conflitto del Golfo, Milano, Mimesis, 1991.
Bauman, Zygmunt, Il teatro dell'immortalità. Mortalità, immortalità e altre strategie di vita, Bologna, il Mulino, 1992.
Beck, Ulrich, Un mondo a rischio. Guerra e terrore, Einaudi, Torino, 2003.
Blumenberg, Hans, "Approccio antropologico alla attualità della retorica", La realtà in cui viviamo, Milano, Feltrinelli, 1987.
Id. Uscite dalla caverna, Medusa, Milano, 2009.
Byrak, Nathan, "To rescue the individual out of the mass number: intimacy as a central concept in oral history", Ces visages qui nous parlent, Eds. M. Cling e Y. Thanassekos, Fondation Auschwitz e Fondation pour la mémoire de la déportation, Bruxelles-Paris,1995.
Bravo, A. – Jalla, D., "Alcune riflessioni sull'essere prigionieri", Una storia di tutti. Prigionieri, internati, deportati italiani nella seconda guerra mondiale, Istituto storico della Resistenza in Piemonte, Franco Angeli, Milano 1989.
Burke, Joanna, An Intimate History of Killing: Face-to-Face Killing in Twentieth Century Warfare, London, Granta, 1999, trad. it. parziale Le seduzioni della guerra, Roma, Carocci, 2001.
Calvino, Italo, "Presentazione", Il sentiero dei nidi di ragno, Mondadori, Milano, 1964.
Carmagnola, Fulvio, La triste scienza. Il simbolico, l'immaginario, la crisi del reale, Roma, Meltemi, 2002.
Didi-Huberman, Georges, Immagini malgrado tutto, Milano, Raffaello Cortina, 2005.
Ellis, John, Seeing Things. Television in the Age of Uncertainty, London, Tauris, 2000.
Ferraris, Maurizio, Mimica. Lutto e autobiografia da Agostino ad Heidegger, Milano, Bompiani, 1992.
Gehlen, L'uomo: la sua natura e il suo posto nel mondo, Milano, Feltrinelli, 1990 (1940).
Giglioli, Daniele, Critica della vittima, Roma, Nottetempo, 2014.
Ginzburg, Leone, "Lettera a Natalia Ginzburg", Lettere di condannati a morte della Resistenza, Eds. P. Malvezzi e G. Pirelli, Torino, Einaudi, 1952.
Ginzburg, Carlo, Storia Notturna. Una interpretazione del sabba, Torino, Einaudi, 1989.
Girard, René, Delle cose nascoste fin dalla fondazione del mondo, Milano, Adelphi, 1983.
Gramsci, Antonio, Quaderni del carcere. Passato e presente, Torino, Einaudi, 1953.
Lombardo Giovanna, "Nonostante il confino. L'esperienza intellettuale di Leone Ginzburg", Carceri vere e d'invenzione dal tardo Cinquecento al Novecento, Eds. G. Traina e N. Zago, Roma, Bonanno, 2009.
Luti, Giorgio, "Resistenza e letteratura", L'Italia Partigiana, Eds. G. Luti e S. Romagnoli, Milano, Longanesi, 1975.
Malvezzi, P. – Pirelli, G., "Nota dei compilatori", Lettere di condannati a morte della Resistenza italiana, Einaudi, Torino, 1952.
Mazzarella, Arturo, Politiche dell'irrealtà. Scritture e visioni tra Gomorra e Abu Ghraib, Torino, Bollati Boringhieri, 2011.
Id., Il male necessario. Etica ed estetica sulla scena contemporanea, Torino, Bollati Boringhieri, 2014.
Mazzoni, Guido, Teoria del romanzo, Bologna, il Mulino, 2011.
Morin, Egard, Il cinema o l'uomo immaginario, Milano, Feltrinelli, 1982 (1956).
Scurati, Antonio, Letteratura e sopravvivenza, Bompiani, Milano, 2012.
Id., Dal tragico all'osceno. Narrazioni contemporanee del morente, Bompiani, Milano, 2012.
Sloterdijk, Peter, Non siamo ancora stati salvati. Saggi dopo Heidegger, Bompiani, Milano, 2004.
Spitzer, Leo, Lettere dei prigionieri di guerra italiani, Bollati Boringhieri, Torino, 1976 (1921).
Vernant, Jean-Pierre, La morte negli occhi, Bologna, il Mulino, 1987.
Wieviorka, Annette, L'era del testimone, Milano, Raffaello Cortina Editore, 1999.
Žižek, Slavoj, Benvenuti nel deserto del reale, Meltemi, Roma, 2002.
Id., L'epidemia dell'immaginario, Roma, Meltemi, 2003.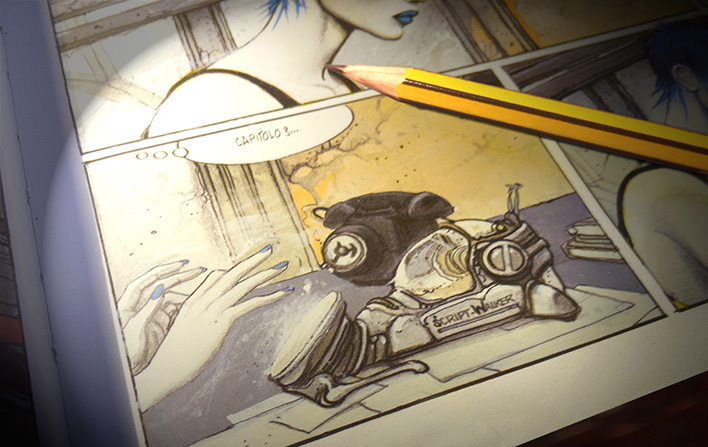 How to Cite
Scurati, A. (2015). Farewell Messages from the Dying to the Living: Tragic and Obscene Representations of Dying Individuals in Literature and in the Electronic Media. Between, 4(8). https://doi.org/10.13125/2039-6597/1413
Section
Visual Technologies and Digital Arts
Copyright Notice

You are free to copy, distribute and transmit the work, and to adapt the work. You must attribute the work in the manner specified by the author or licensor (but not in any way that suggests that they endorse you or your use of the work).