The Line of Hatred: the Border in the Literature of Partition
Rossella Ciocca

University of Naples Orientale
Keywords:
Frontier, Partition, India, Pakistan, Violence, Narration
Abstract
When, after a series of violent riots, the Congress Party decided to accept the request of the Muslim League for a separate and independent Muslim state, the British authorities drew the boundaries that split up the regions of Punjab and Bengal creating East and West Pakistan. To the West the line was called Wagah and successively sadly known as the line of hatred. The year 1947, while marking the freedom and independence of the Indian population from British rule, at the same time marked the simultaneous partition of the subcontinent into two different nations.
This article examines the ethnic, religious and gender violence which deflagrated in and after 1947, through its representation in South Asian literature. I take as my point of departure the role played by the frontier between the new two countries: a territorial wound which caused a still unhealed infection. Questioning the nationalist idea of identity and the role played by borders, the analyzed works deal with the necessity of unearthing the trauma and loss attached to Partition. The kernel of meaning of this fiction lies at the intersection between aesthetical research and moral concern. An intersection from which the various voices seem to vindicate the primacy of narrative in the acts of understanding and witnessing what chronicle, politics and even history were failing to see: the dark side of the glorious Independence of India, the Partition, in all its absurdity and horror.
Downloads
Download data is not yet available.
References
Bibliografia
Butalia, Urvashi, The Other Side of Silence: Voices from the Partition of India, New Delhi, Viking, 1998.
Daiya, Kavita, Violent Belonging. Partition, Gender, and National Cul-ture in Postcolonial India, Philadelphia, Temple U. P., 2008.
Manto, Saadat Hasan, Mottled Dawn. Fifty Sketches and Stories of Par-tition, New Delhi, Penguin Books India, 1997.
Menon, Ritu - Bhasin, Kamla, Borders and Boundaries: Women in India's Partition, New Delhi, Kali for Women, 1998.
Pandey, Gyanendra, Remembering Partition: Violence, Nationalism and History in India, Cambridge, Cambridge U. P., 2002.
Prasad, M. Madhava, Ideology of the Hindi Film: A Historical Construc-tion, Delhi, Oxford U. P., 1998.
Sidhwa, Bapsi, Cracking India, Minneapolis, Milkweed Editions, 2006.
Singh, Khushwant, Train to Pakistan, New Delhi, Viking/Penguin Books India, 2007.
Suri, Manil, The Age of Shiva, London, Bloomsbury, 2009.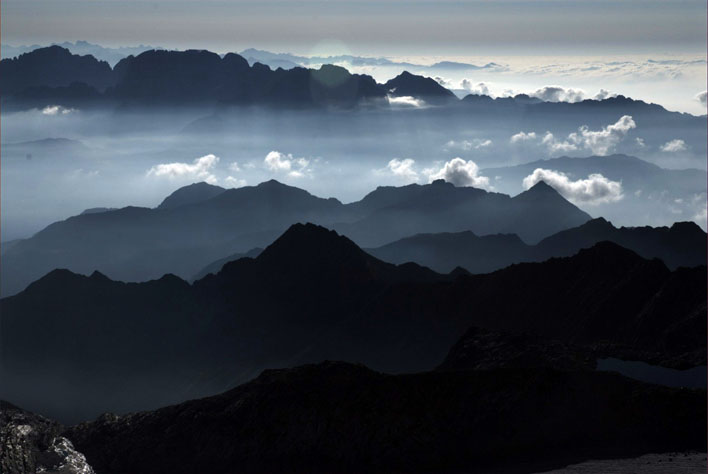 How to Cite
Ciocca, R. (2011). The Line of Hatred: the Border in the Literature of <i>Partition</i&gt;. Between, 1(1). https://doi.org/10.13125/2039-6597/141
Section
Myths and Themes of Crossing Over
Copyright Notice

You are free to copy, distribute and transmit the work, and to adapt the work. You must attribute the work in the manner specified by the author or licensor (but not in any way that suggests that they endorse you or your use of the work).