The Missing Hybridity: 'Envisioning' Ukrainian Literary Space
Marco Puleri

Università degli Studi di Firenze
Keywords:
Ukrainian Literature, Russian Literature, Post-soviet Space, Cultural Identity, Literary Canon.
Abstract
In this paper, the author focuses on the question concerning the complex positioning of the Russophone literary phenomenon in the Ukrainian post-Soviet literary canon. Analysing the conceptualization of the hybrid cultural elements in the post-Soviet cultural area, it is possible to observe the rise of a contrast between the cultural 'exclusivist' and 'inclusivist' attitudes in the Ukrainian literary debate. It is the product of the renewed social and political clash between the Ukrainian and Russian 'national systems'. The ideologization of the ethnolinguistic factor in the Post-Soviet area gives birth to competing ideologies, which draw new 'imagined borders' in the Ukrainian literary space. It is the result of the polarization of the respective national historical narratives, misused by the current political discourses, to paralyse the dialogical perspectives in the process of cultural confrontation. Listening to the 'voices' of contemporary cultural actors, it will be possible to draw different images in order to envision the Ukrainian literary space.
Downloads
Download data is not yet available.
References
Balmforth, Richard, "Ukraine leader signs contentious Russian language bill into law", Reuters, 8/08/2012, http://uk.reuters.com/article/2012/08/08/uk-ukraine-language-idukbre8770x920120808, online (ultimo accesso 10/11/2014).
Bellezza, Simone Attilio, "Tridente contro falce e martello. Gli usi della storia nell'Ucraina post-sovietica", Limes, 4 (2014): 93-110.
Bhabha, Homi, The Location of Culture, London, Routledge, 1994.
Bilaniuk, Laada M., Contested Tongues: Language Politics and Cultural Correction in Ukraine, Ithaca, Cornell University Press, 2005.
Blacker, Uilleam, "Blurred Lines: Russian Literature and Cultural Diversity in Ukraine", The Calvert Journal, 17.03.2014, http://calvertjournal.com/comment/show/2176/russian-culture-in-ukraine-literature, online (ultimo accesso 12/01/2015).
Brogi Bercoff, Giovanna, "La lingua letteraria in Ucraina: ieri e oggi", Studi Slavistici, II (2005): 119-136.
Id., "Constructing Canons: Ruthenian Literatures of the 17th-18th Centuries in Plurilingual Context", Contributi italiani al XV Congresso Internazionale degli Slavisti: Minsk, 20-27 Settembre 2013, Eds. M. Garzaniti et al., Firenze, Firenze University Press, 2013: 251-274.
Bourdieu, Pierre, Meditazioni pascaliane, Milano, Feltrinelli, 1998.
Čuprinin, Sergej, Russkaja literatura segodnja: Zarubeže, Moskva, Vremja, 2008.
Deleuze, Gilles – Guattari, Félix, Kafka. Pour une littérature mineure, Paris: Les Editions de Minuit, 1975, trad. it. Kafka. Per una letteratura minore, Macerata: Quodlibet, 1996.
Glissant, Édouard, Introduction à une poétique du divers, Paris, Gallimard, 1996, trad. it. Poetica del diverso, Roma, Meltemi, 1998.
Gnisci, Armando, "Di cosa parliamo quando parliamo di letteratura mondiale nel 2010?", La letteratura del mondo nel XXI secolo, Eds. A. Gnisci, F. Sinopoli, N. Moll, Milano, Mondadori, 2010: 1-53.
Grabowicz, George G., "Ukrainian-Russian Literary Relations in the Nineteenth Century: A Formulation of the Problem", Ukraine and Russia in Their Historical Encounter, Eds. P. J. Potichnyj et al., Edmonton, Canadian Institute of Ukrainian Studies Press, 1992: 214-244.
Id., "Ukrainian Studies: Framing the contexts", Slavic Review, 54-3 (1995): 674-690.
Hart, John, "Translating and Resisting Empire: Cultural Appropriation and Postcolonial Studies", Borrowed Power. Essays on Cultural Appropriation, Eds. B. Ziff, P. V. Rao, New Brunswick Rutgers University Press, 1997: 137-168.
Hundorova, Tamara, "The Canon Reversed: New Ukrainian Literature of the 1990s", Journal of Ukrainian Studies, 26/1–2 (2001): 249-70.
Ilnytzkyj, Oleh S., "Modeling Culture in the Empire: Ukrainian Modernism and the Death of the All-Russian Idea", Culture, Nation and Identity: The Ukrainian-Russian Encounter, 1600-1945, Eds. A. Kappeler et al., Edmonton, Canadian Institute of Ukrainian Studies Press, 2003: 298-324.
Jackson, Louise, "Identity, Language and Transformation in Eastern Ukraine: A Case Study of Zaporizhzhia", Contemporary Ukraine. Dynamics of Post-Soviet Transformation, Ed. Taras Kuzio, New York, M. E. Sharpe, 1998: 99-113.
Kukulin, Il'ja, "Ot redaktora", Novoe Literaturnoe Obozrenie, 85 (2007), http://magazines.russ.ru/nlo/2007/85/ik18.html, online (ultimo accesso 03/01/2015).
Kulyk, Volodymyr, "Jazykovye ideologii v ukrainskom političeskom i intellektual'nom diskurskach", Otečestvennye Zapiski, 1 (2007): 296-316.
Moser, Michael, Language Policy and the Discourse on Languages in Ukraine under President Viktor Yanukovych (25 February 2010-28 Octobe 2012), Stuttgart, ibidem-Verlag, 2013.
Okara, Andrij, "Zapach mertvogo slova-2", Ukrajins'ka Pravda, 25.02.2008,http://blogs.pravda.com.ua/authors/okara/47c2adf2d8235/, online (ultimo accesso 22/11/2014).
Rjabčuk, Mykola, "The Ukrainian 'Friday' and the Russian 'Robinson': The Uneasy Advent of Postcoloniality", Canadian-American Slavic Studies, 44 (2010): 7-24.
Id., "Playing with Ambiguities: Ukraine's Language Law", Open Democracy, 28/06/2012, https://www.opendemocracy.net/od-russia/mykola-riabchuk/playing-with-ambiguities-ukraine%E2%80%99s-language-law, online (ultimo accesso 02/01/2015).
Shkandrij, Myroslav, Russia and Ukraine: Literature and the Discourse of Empire From Napoleonic to Postcolonial Times, Montreal, McGill-Queen's University Press, 2001.
Id., "The Postcolonial Moment in Ukrainian Writing", Postcolonial Europe, 29.04.2009, http://www.postcolonial-europe.eu/pl/studies/70-the-postcolonial-moment-in-ukrainian-writing.html, online (ultimo accesso 01/12/2014).
Tlostanova, Madina, Postsovetskaja literatura i estetika transkul'turacii. Žit' nikogda, pisat' niotkuda, Moskva, Editorial URSS, 2004.
Volodarskij, Jurij, "Svoi ili čužie", Korrespondent, 12.08.2013, http://blogs.korrespondent.net/blog/2379/3216985-svoy-yly-chuzhye, online (ultimo accesso 12/12/2014).
Wilson, Andrew, The Ukrainians: Unexpected Nation, New Haven-London, Yale University Press, 2002.
Zaharchenko, Tanya, "A Ukrainian Thesaurus in Russian", King's Review,15/05/2014, http://kingsreview.co.uk/magazine/blog/2014/05/15/ukrainian-thesaurus/, online (ultimo accesso 10/01/2015).
Zhurzhenko, Tatiana, "Language Politics in Contemporary Ukraine: Nationalism and Identity Formation", Questionable Returns, Ed. A. Bove, Vienna, IMW Junior Visiting Fellows Conferences, 12-2 (2002), http://www.iwm.at/wp-content/uploads/jc-12-02.pdf, online (ultimo accesso 12/01/2015).
Id., "From Borderlands to Bloodlands", Krytyka, 09/2014, http://krytyka.com/en/articles/borderlands-bloodlands, online (ultimo accesso 19/12/2014).
Viktor Živov, "Il capitale linguistico e le sue trasformazioni nella storia linguistica del secolo scorso", Studi Slavistici, IX (2012): 71-84.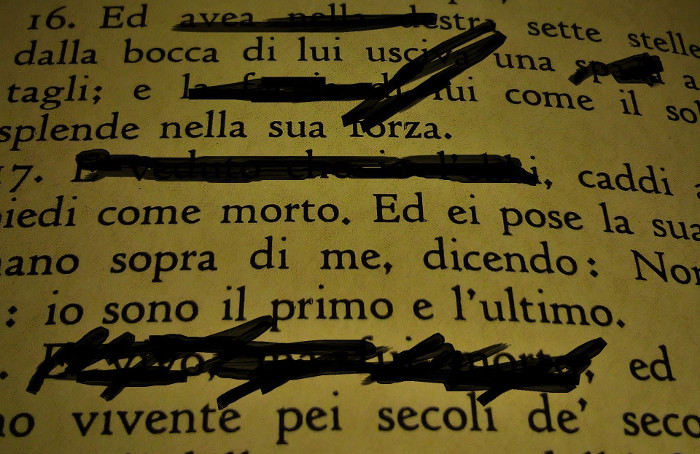 How to Cite
Puleri, M. (2015). The Missing Hybridity: 'Envisioning' Ukrainian Literary Space. Between, 5(9). https://doi.org/10.13125/2039-6597/1395
Copyright Notice

You are free to copy, distribute and transmit the work, and to adapt the work. You must attribute the work in the manner specified by the author or licensor (but not in any way that suggests that they endorse you or your use of the work).