«Neutre est le seul genre qui me convienne»: rhetorics of androginy in Claude Cahun's works
Silvia Nugara

Università degli Studi di Torino
Keywords:
Claude Cahun, Roland Barthes, androgyny, neuter, queer.
Abstract
The article deals with the rhetoric and discursive strategies through which surrealist artist and writer Clade Cahun elaborates forms of self-representations which, by subverting gender norms, reinvent non only femininity but humanity overall. The analysis will be carried out on the basis of Roland Barthes' reflections on androgyny which he elaborated during his course on Neutre at the Collège de France. For Barthes, Neutre is a vector of symbolic change: « un mélange, un dosage, une dialectique, non de l'homme et de la femme (génitalité), mais du masculin et du féminin. Ou mieux encore: l'homme en qui il y a du féminin, la femme en qui il y a du masculin ». Neutre is whatever breaks the binary opposition between terms A and B by assuming the form of either "not A nor B", or "A+B". Neutre is therefore an attempt to elude the doxa and all immutable binary scheme of meaning through linguistic and rhetoric strategies such as epicene nouns and names, impersonals, a fluctuant use of gender forms, amphibology, irony, paradox, parallelism, antiphrasis.
Downloads
Download data is not yet available.
References
Barthes, Roland, Le Neutre. Cours au Collège de France (1977-1978), Ed. Thomas Clerc, Paris, Seuil IMEC, 2002.
Bourque, Dominique, "Guerres d'amour, machines de guerre : le dé-marquage dans la littérature d'auteurs lesbiens", Espace lesbien, 5 (2006): 87-99.
Id.,"Manifestations formelles de l'exil intérieur : indéfinition et dé-marquage chez des auteurs lesbiens du XXe siècle", Penser les métamorphoses de la politique, de la violence, de la guerre, Eds. Marie-Claire Caloz-Tschopp - Teresa Veloso Bermedo,Paris, L'Harmattan, 2013: 363-374.
Cahun, Claude, Écrits, Ed. François Leperlier, Paris, Jean-Michel Place, 2002.
Id., Eroine, Palermo, duepunti edizioni, 2011.
Causse, Michèle, Contre le sexage, le bréviaire des Gorgones, Paris, Balland, 2000.
Causse, Michèle, "Une politique textuelle inédite : l'alphalecte",2003, http://www.bagdam.org/articles/Alphalecte.html, online (ultimo accesso 16/02/2014).
Id., "Claude Cahun ou la mutante héroïque", Pour une anthologie des créatrices lesbiennes dans la Résistance, Ed. Paola Guazzo, Paris, Bagdam Espace Lesbien, 2008.
Dean, Carolyn J., "Claude Cahun's Double", Yale French Studies, 90 (1996): 71-92.
Garréta, Anne, Sphinx, Paris, Grasset, 1986.
Guillaumin, Colette, "Race et Nature. Système des marques, idée de groupe et rapports sociaux" (1977), trad. it. "Razza e Natura. Sistema di marchi, idea di gruppo naturale e rapporti sociali", Non si nasce donna, Eds. Vincenza Perilli - Sara Garbagnoli, Roma, Alegre, 2013.
Le Brun-Cordier, Pascal, "Un cabinet de queeriosités", Rue Descartes, 40 (2003): 36-47.
Leperlier, François, Claude Cahun. L'Écart et la métamorphose, Paris, Jean-Michel Place, 1992.
Id., Claude Cahun. L'exotisme intérieur, Paris, Fayard, 2006.
Mendelsohn, Sophie, "Claude Cahun, l'effacement et l'énigme", Savoirs et clinique, 12 (2010): 158-166.
Rice, Shelley (ed.), Inverted Odysseys: Claude Cahun, Maya Deren, Cindy Sherman, Boston, The MIT Press, 1999.
Wittig, Monique, L'opoponax, Paris, Minuit, 1964.
Id., Les guerrillères, Paris, Minuit, 1969.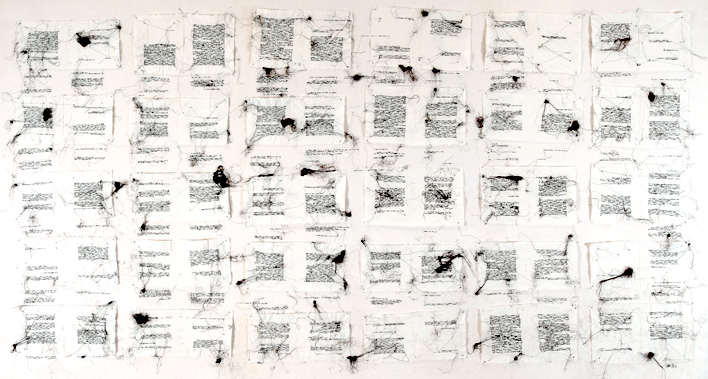 How to Cite
Nugara, S. (2014). «Neutre est le seul genre qui me convienne»: rhetorics of androginy in Claude Cahun's works. Between, 4(7). https://doi.org/10.13125/2039-6597/1149
Section
Powers of Artistic Creation. Ideations and Crossings
Copyright Notice

You are free to copy, distribute and transmit the work, and to adapt the work. You must attribute the work in the manner specified by the author or licensor (but not in any way that suggests that they endorse you or your use of the work).