Antonio Pascale and Emanuele Trevi: desire to narrate, attempt writing-essay and hybrid forms
Damiano Frasca

Università di Pisa
Keywords:
Novel, Essay, Pascale, Trevi, Pasolini
Abstract
This article tries to highlight how narrative and an attempt writing-essay cross each other and contaminate La città distratta (1999) by Anthonio Pascale and Qualcosa di scritto (2012) by Emanuele Trevi, sometimes with aesthetically disputable results.
To focus on this interaction, the reported study looks closely at the overall structure of the two books, the narrative techniques adopted, the rhetorical choices and the possible role played by the paratextual components. On several occasions the article also uses comparisons with other works of the two considered authors.
La città distratta by Pascale can therefore be described as a narrative essay. The plot and the characters' construction are sacrificed to prove a point which consists of going through the anthropology field so as to embrace a reflective posture.
Although the book cover discloses the label "novel", in Qualcosa di scritto writing style Emanuele Trevi is driven by a will to meditate, argue and write pages of criticism concerning the last Pasolini's works.
Downloads
Download data is not yet available.
References
Bachtin, Michail, L'autore e l'eroe, Torino, Einaudi, 1988.
Benedetti, Carla, Pasolini contro Calvino, Torino, Bollati-Boringhieri, 1998.
Bertoni, Clotilde, Letteratura e giornalismo, Roma, Carocci, 2009.
Casadei, Alberto, Stile e tradizione nel romanzo italiano contemporaneo, Bologna, Il Mulino, 2007.
Cortellessa, Andrea, Narratori degli anni Zero, Roma, Ponte Sisto, 2012.
Dardano, Maurizio, Stili provvisori. La lingua nella narrativa italiana d'oggi, Roma, Carocci, 2010.
Donnarumma, Raffaele, "Angosce di derealizzazione. Non fiction e fiction nella narrativa italiana di oggi", Finzione, cronaca, realtà. Scambi, intrecci e prospettive nella narrativa italiana contemporanea, Ed. Hanna Serkowska, Massa, Transeuropa, 2011: 23-50.
Donnarumma, Raffaele, "Walter Siti: Troppi Paradisi", Allegoria, 19. 55 (2007): 215-221.
Donnarumma, Raffaele, "Nuovi realismi e persistenze postmoderne: narratori italiani di oggi", Allegoria, 20. 57 (2008): 26-55.
Ferroni, Giulio, Scritture a perdere, Roma-Bari, Laterza, 2010.
Genovese, Rino, "Manifesto per Petrolio", A partire da Petrolio, Ed. Carla Benedetti, Maria Antonietta Grignani, Ravenna, Longo, 1993.
Giglioli, Daniele, Senza trauma, Macerata, Quodlibet, 2011.
Guglielmi, Angelo, "Così nasce Gomorra. Tra il nulla e il caos la Caserta di Pascale", l'Unità, 16 giugno (2009).
Mazzoni, Guido, Teoria del romanzo, Bologna, Il Mulino, 2011.
Pascale, Antonio, La città distratta, Torino, Einaudi, 2001.
Pascale, Antonio, Passa la bellezza, Torino, Einaudi, 2005.
Pascale, Antonio, Ritorno alla città distratta, Torino, Einaudi, 2009.
Pasolini, Pier Paolo, Petrolio, Torino, Einaudi, 1993.
Scaffai, Niccolò, "Pasolini, Trevi e qualcosa di scritto", Alias, 25 marzo (2012).
Segre, Cesare, Tempo di bilanci. La fine del Novecento, Torino, Einaudi, 2005.
Simonetti, Gianluigi, "I nuovi assetti della narrativa italiana (1996-2006)", Allegoria, 20. 57 (2008): 95-136.
Siti, Walter, Il realismo è l'impossibile, Roma, nottetempo, 2013.
Trevi, Emanuele, Senza verso. Un'estate a Roma, Roma-Bari, Laterza, 2005.
Trevi, Emanuele, Qualcosa di scritto, Milano, Ponte alle Grazie, 2012.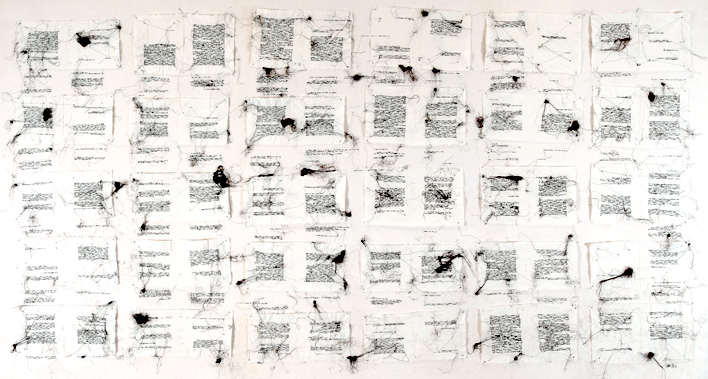 How to Cite
Frasca, D. (2014). Antonio Pascale and Emanuele Trevi: desire to narrate, attempt writing-essay and hybrid forms. Between, 4(7). https://doi.org/10.13125/2039-6597/1145
Section
In the Texts. The Long Modernity of Elocutio
Copyright Notice

You are free to copy, distribute and transmit the work, and to adapt the work. You must attribute the work in the manner specified by the author or licensor (but not in any way that suggests that they endorse you or your use of the work).