The Leader and the Mass: The Political Body and the Power of Rhetorics
Keywords:
Body, Rhetorics, Gender Studies, Power.
Abstract
We can structure the relationship between the mass and the leader as a seduction, as an erotic ritual. This erotic ritual functions through a scheme (boy meets girl) that we can consider as  a starting point to define the nature of the mass when is approaching the Power. I want to use as a case study two scenes from the film The Fall of Berlin,  a war/love drama directed by Michail Chiaureli, a stunning example of propaganda films of late Stalinist period. First, I am going to analyse the relationship between Alesha (the hero of the film, or, we can say, the alter hero of the film but not Stalin) and Stalin, focusing my attention on this so called ritual of seduction; the one in love (Alesha), the object of scopophilia (Stalin), according to the work made by Laura Mulvey. Then, through the analysis of the ending scene of the film, I will try to delineate some characteristic of the mass and Stalin facing each others; from Canetti to Agamben, the importance of gestures. From a  submissiveness crowd unable to control their gestures in front of the leader, to a crowd steady and controlled (as in Gezi park); the immobility as a weapon to manifest dissent, the immobility as a key to problematize our use of the body.
Downloads
Download data is not yet available.
References
Canetti, Elias, Crowds and Power, New York, Farrar, Straus and Giroux, 1984.
Groys, Boris, Art Power, Cambridge, The Mit Press, 2008, it. tr. by Anna Simone, Milano, Postmedia SRL, 2012.
Kaganovsky, Lila, How the Soviet Man Was Unmade: Cultural Fantasy and Male Subjectivity Under Stalin, Pittsburgh, University of Pittsburgh Press, 2008.
Kantorowicz, Ernst Hartwig, The King's Two Bodies: A Study in Medieval Political Theology, Princeton, Princeton University Press, 1957.
Mulvey, Laura, Visual Pleasure and Narrative Cinema in Movie and Methods, Ed. Bill Nichols, Berkeley – Los Angeles, University of California Press, 1985, II.
Piretto, Gian Piero, "I Molteplici Corpi del Compagno Stalin", Sul Corpo. Culture, Politiche, Estetiche, Eds. Simona Bertacco - Simonetta Vallorani, Milano, Cisalpino, 2007.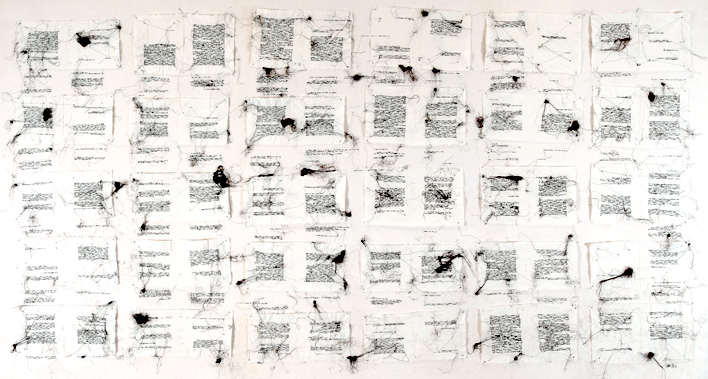 How to Cite
Gramatica, L. (2014). The Leader and the Mass: The Political Body and the Power of Rhetorics. Between, 4(7). https://doi.org/10.13125/2039-6597/1137
Section
Ore Rotundo. Ethics of Public Intervention
Copyright Notice

You are free to copy, distribute and transmit the work, and to adapt the work. You must attribute the work in the manner specified by the author or licensor (but not in any way that suggests that they endorse you or your use of the work).