Kyōgoku Natsuhiko, a rhetoric beyond the second degree
Diego Cucinelli

Università degli Studi della Tuscia
Keywords:
Japanese literature, Japanese demonology, second degree literature, palimpsests, rhetoric, Kyogoku Natsuhiko, Supernatural
Abstract
"Describing" represents one of the central issues in the relationship between the writer – or, more in general, the artist- and the reader. On the one hand, the author constantly strives to develop new descriptive writing strategies. On the other hand, we find the reception of the literary works, which, as also theorized by Eco, is quite a difficult process in itself. However, it gets even more complex when the described object breaks away from the concept of known and approaches the fascinating and exciting world of the "supernatural".
This is the challenge taken on by Kyōgoku Natsuhiko (b. 1963), An active author since 1994, he has been widely rewarded and acclaimed by the public and critique at national level. His production constantly sways between fantasy and mystery and is characterized by the peculiar transtextual dimension in which it develops. The works consist in hypertexts derived from selected hypo texts from within the literary and iconographic patrimony of pre-modern Japan.
This study aims at analysing rhetorical methods derived from such rearrangement. In particular, we will focus on the collection entitled hyakki yagyō ("night parade of one hundred demons"), which appeared shortly after the burst of the bubble economy with The summer of ubume (1994). 
Downloads
Download data is not yet available.
References
Addiss, Stephen, Japanese Ghosts and Demons: Art of the Supernatural, London, Braziller, 2001.
Andō, Reiji, Tasogare no Kuni, Tokyo, Chikuma, 2010.
Ceci, Cristiana (ed.), Racconti Fantastici, Venezia, Marsilio, 1995.
Cornu, Philippe, Dizionario del Buddhismo, Milano, Mondadori, 2003.
Eco, Umberto, Sei Passeggiate nei Boschi Narrativi, Milano, Bompiani, 2000.
Foster, M. Dylan, "The Question of Slit-Mouthed Woman: Contemporary Legend, the Beauty Industry, and Women's Weekly Magazines in Japan", Signs, vol. 32, n. 3, pp. 699-726, 2007.
Gènette, Gerard, Palinsesti. La Letteratura al Secondo Grado, Torino, Einaudi, 1997.
Glassman, Hank, The Religious Construction of Motherhood in Medieval Japan, Stanford, Stanford University Press, 2001.
Higashi, Masao (ed.), Akutagawa Ryūnosuke Yōkai Bungakukan, Tokyo, Gakushū Kenkyūsha, 2002.
Higashi, Masao (ed.), Kaiki: Uncanny Tales from Japan – vol. 1, Fukuoka, Kurodahan Press, 2009.
Ikegami, Shun'ichi, Konjaku Monogatarishū, Tokyo, Iwanami, 1993.
Kawai, Hayao, La Casa dell'Usignolo – il Femminile Psicologico tra Oriente e Occidente, Bergamo, Moretti&Vitali, 2007.
Keene, Donald, Dawn to the West: Japanese Literature in the Modern Era, New York, Columbia University Press, 1998.
Komatsu, Kazuhiko, Yōkai Nyūmon, Tokyo, Serika Shobō, 2007.
Kondō, Mizuki, "Sekien Yōkaiga Shichū", The Journal of Social Sciences and Humanities, n. 462, pp. 79-93, 2012.
Kyōgoku, Natsuhiko, The Summer of the Ubume, New York, Vertical, 2009.
Mizuki, Shigeru, Murakami, Kenji, Nihon Yōkai Daijiten, Tokyo, Kadokawa Shoten, 2005.
Napier, Susan, The Fantastic in Modern Japanese Literature: The Subversion of Modernity, London, Routledge, 1996.
Saxonhouse, Gary, Japan's Lost Decade: Origins, Consequences and Prospects for Recovery, London, Wiley-Blackwell, 2004.
Schaller, Michael, The American Occupation of Japan – the Origins of the Cold War, Oxford, Oxford University Press, 1987.
Stone Jacqueline and Namba Mariko, Death and the Afterlife in Japanese Buddhism, London, Stone, 2008.
Takemura, Mariko, Rokurokubi no Kubi wa Naze Nobiru no ka – Asobu Seibutsugaku e no Shōtai, Tokyo, Shinchōsha, 2006.
Todorov, Tzvetan, La letteratura fantastica, Milano, Garzanti, 2000.
Wakita, Haruko, Women in Medieval Japan: Motherhood, Household Management and Sexuality, London, Monash Asia Institute, 2006.
Yanagita, Kunio, Yōkaidangi, Tokyo, Kōdansha Bunko, 2007.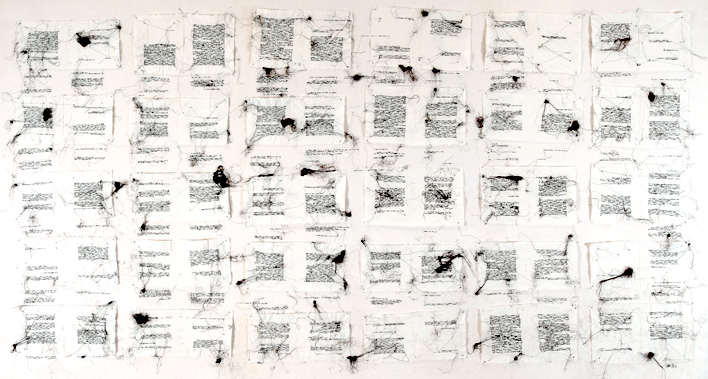 How to Cite
Cucinelli, D. (2014). Kyōgoku Natsuhiko, a rhetoric beyond the second degree. Between, 4(7). https://doi.org/10.13125/2039-6597/1103
Section
Our Orients. Otherness, Body, Translation
Copyright Notice

You are free to copy, distribute and transmit the work, and to adapt the work. You must attribute the work in the manner specified by the author or licensor (but not in any way that suggests that they endorse you or your use of the work).